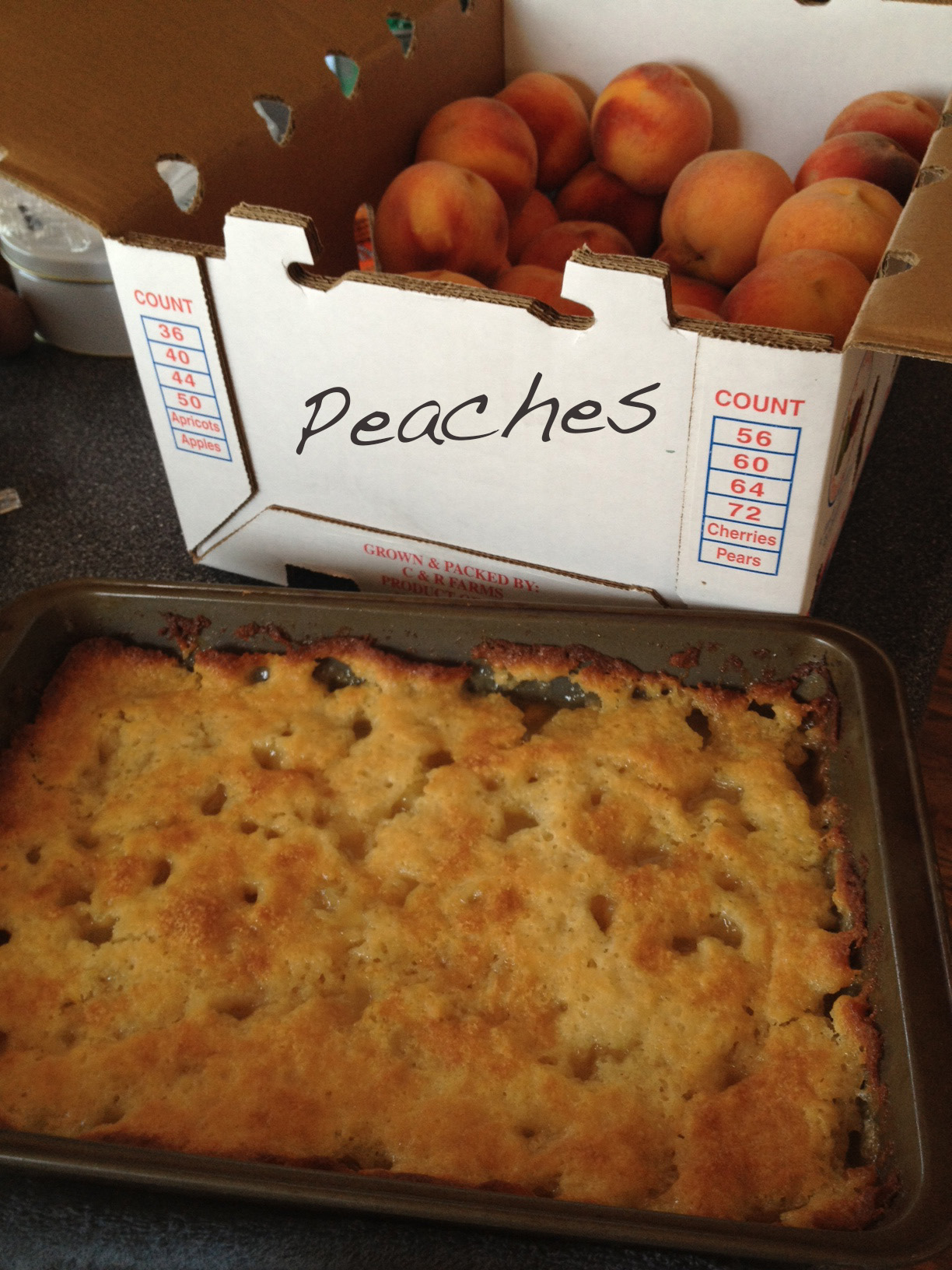 Well, other than the fact that 250 of you want my crappy scraps (seriously crappy scraps from making Streak of Lightning - not my stash), many of you also wanted some peach cobbler. Well, I can't send everyone the scraps but I can offer the peach cobbler recipe. It was featured in the August 2011 issue of The Quilt Life magazine. I don't have my Granny's exact recipe, but this is the one I found that comes closest. I will say, the magazine recipe called for 1 cup butter, I meant 1 stick (1/2 cup) so use this version unless you really like butter - lol. It's so easy.

Ingredients:

1 stick of butter (1/2 cup)
2 c. sugar, (divided in half)
1 cup all purpose flour
1 T. baking powder
Pinch of salt
1 c. milk
4 c. fresh, peeled and cliced, juicy peaches
Ground cinnamon or nutmeg (optional)

Melt butter in a 9" x 13" baking dish. Combine flour, 1 c. sugar, baking powder, and salt; add the milk, stirring just until the dry ingredients are moistened. Drizzle the batter over butter (do not stir).

Bring the remaining 1 c. sugar and the peach slices to a boil over high heat, stirring constantly. Pour over the batter (do not stir) distributing as evenly as possible. Sprinkle with cinnamon or nutmeg, if desired.

Back at 375º for 40-45 minutes until golden brown. Serve cool or warm, but warm with vanilla ice cream is pretty awesome!

Speaking of The Quilt Life, my copies arrived yesterday of the October 2012 issue - and I LOVE this new cover. The issue is all about architecture (including the spider web pattern that I made from my parents 50th wedding anniversary in 1998). Spiders are architects too!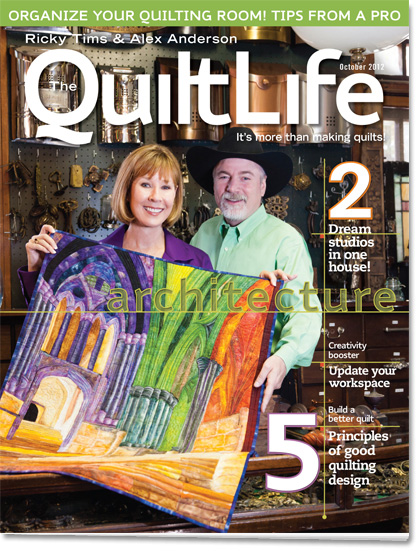 So today I had some office work to do. I also drove to Walsenburg to get new tags for my new Volkswagon (whoo-hoo, 28 mpg). This afternoon I began putting together the columns of my Streak of Lightning quilt and I'll report more on that in the days ahead.

Oh - and it's been raining and raining. Slow and steady! Whoo-hoo!

I'm glad I'm in my warm studio staying dry - after all, I'm so sweet I'd melt. I'm just sayin'....