Hey everybody! Great news from the Houston International Quilt Show! The Alzheimer's Art Quilt Initiative Auction begins online Thursday, November 1st. Twelve wonderful celebrity quilt artists were asked to create quilts for the event and I am delighted to be one of those.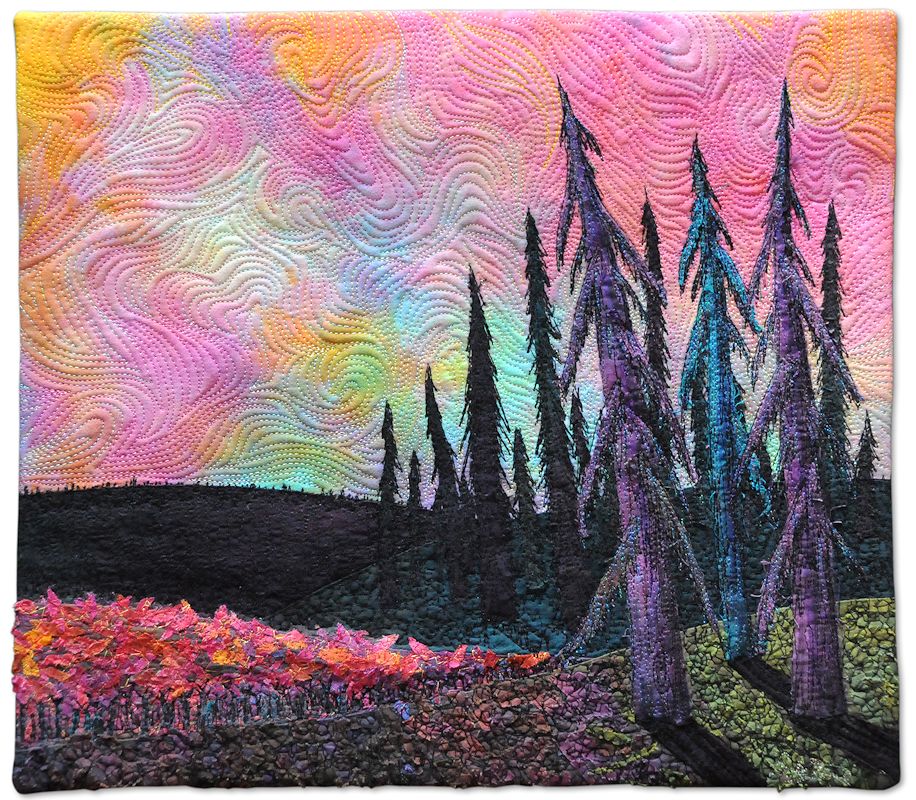 The quilt is titled Sentinnels at Sunset II: Someone to Watch Over Me. As sunset moves to twilight and then to darkness, vigilant sentinels stand guard. It is a metaphor for those fading away from this world and a tribute to those who care for them on their journey.

You can own one of my original quilts and help fund Alzheimer's research! To become a part of this amazing event please follow this link: www.benefitbidding.com to bid on this quilt. All profits fund Alzheimer's research. Your bid is greatly appreciated and remember -  you only have until November 10th! I might have to bid on this one myself...(wink)...I'm just sayin'.....