<

Click Here to Signup for the Newsletter

Before signing-up, please check any email filter you may have enabled, and make the appropriate changes to allow all emails from rickytims.com to be delivered.

About once a month Ricky Tims sends out a newsletter. It will keep you current with what Ricky is doing and what specials are offered at the Ricky Tims Online Store. Each newsletter starts with Headlines so you can see "at a glance" what's included. Scroll down for short articles, and click the links to get FULL information about any topic. Let's stay connected! Sign up today!

Here's a sample of our newsletter:





In This Newsletter

Ricky's Famous Scrap Bag Sale!
On The Road To.... Paducah!
Alzheimer "Name Quilt" Auction

Five Fabric Challenge Winner!

ALERT! - Website Down For Maintenance

Where In The World Is Ricky
Scrap Bags Are Back!

It's here! Our world famous Scrap Bag sale! Don't wait - limited supplies! Get yours today!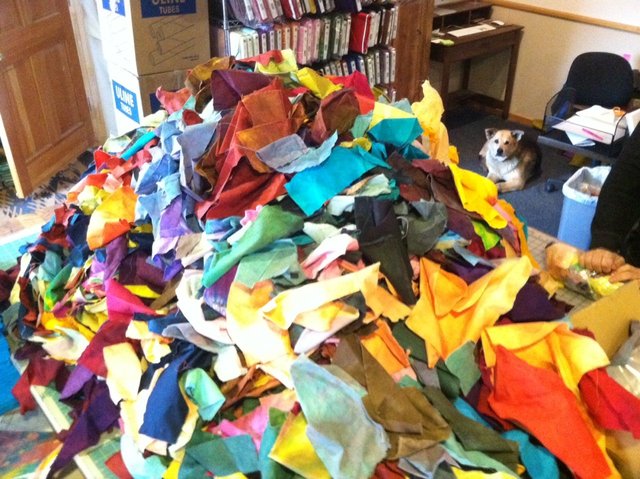 There's no avoiding it. Ricky did spring cleaning! He's cleaning out a great BIG pile of his own one-of-a-kind hand-dyed scraps. Once again, you can grab a bag, nearly 3 yards by weight, for only $19.95!!! - a huge savings of the per-yard pieces! Ricky doesn't do this kind of cleaning often, so here's your chance! The fabrics are 100% cotton and vary in size, shape, and color. They make a fun addition to every fabric collection, and who doesn't like a scrappy surprise? These always fly away fast as there are only a limited number of bags, so don't hesitate. As always, these are available only on a first come, first served basis while supply lasts.

AQS Quilt Show - Paducah, KY

Ricky will be on the road in April - heading to the world-famous American Quilter's Society quilt show in Paducah, KY! Stop by and meet Ricky in Booth #1815-1817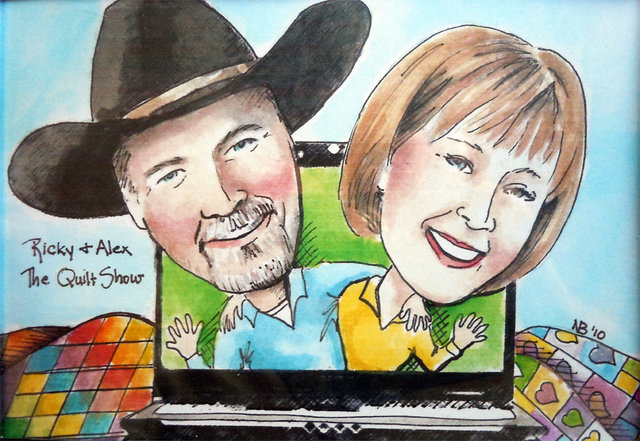 Participate in special events at the Accuquilt Booth # 1812 and The Quilt Show/The Quilt Life Booth (next door to Ricky's booth) where you can also Meet Alex Anderson!
Alzheimer Name Quilt Auction

Ricky was honored to be asked to quilt an Alzheimer Name Quilt. Bidding ends on April 10th. You can help this worthy cause by bidding today!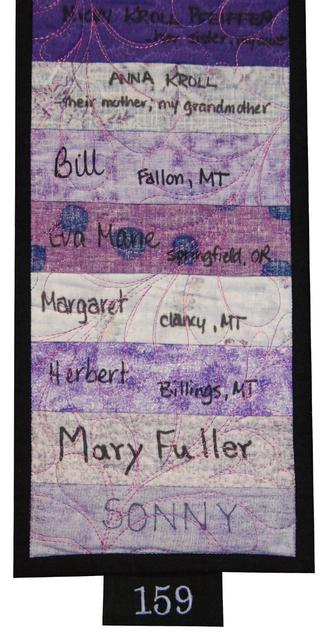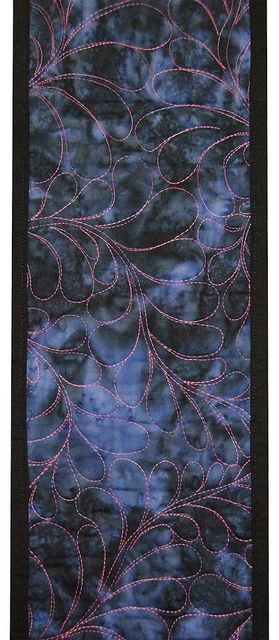 Check out the quilts
! Bid on your favorite and be part of a great cause!

Five Fabric Challenge Winner!

The entries for the 2013 Five Fabric Challenge were amazing this year! It's almost overwhelming to see the various designs that are submitted. The task of finding the top three and picking a winner is difficult. The selection panel always struggles, but we think the winning design will be a crowd pleaser for sure!

Congratulations to designer Michael Michalski, the 2013 Five Fabric Challenge winner for his entry Keystone. Michael is a two-time recipient of the challenge award. His previous winning design, Prairie Window, is available in the Ricky Tims Online Store.

Michael will receive $500 for his design and Ricky Tims Inc. will publish the pattern for this stunning quilt. The pattern for Keystone, a 42" x 42" wall quilt, will be available in late summer.

Michael says, of this quilt,
"This design began with finding different ways to frame blocks using Courthouse Steps as alternate blocks. I found interlocking shapes I thought of as 'keystone' (it reminds me of the Pennsylvania state symbol) and picture frame. Then stars were chosen to enhance them."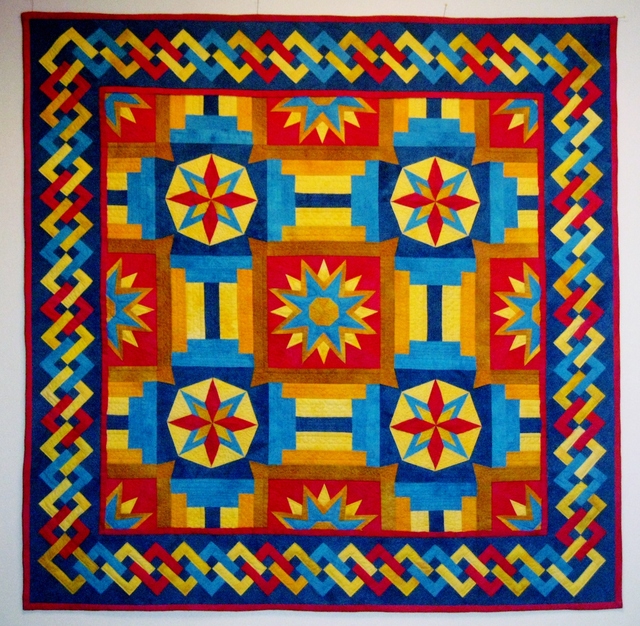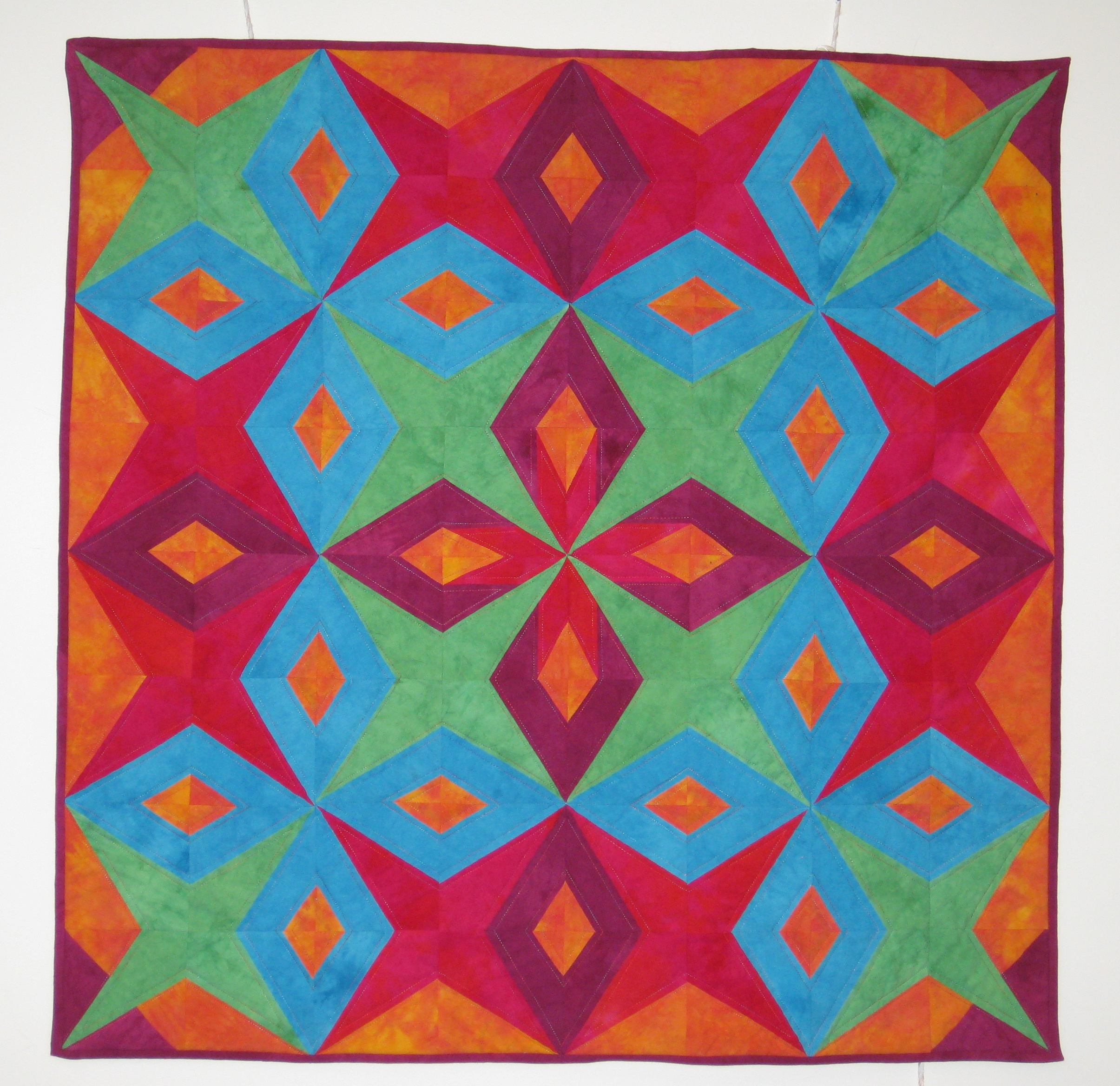 Second prize, and a $250 Ricky Tims Store Shopping Spree goes to Patti Brown, creator of Rhombus Rumble 40"x40".

Patti's quilt is paper pieced from
14 different block designs made up of 4, 5 or 7 pieces of material. Each block finishes at 5" square.

















Third prize, and a $100 Ricky Tims Store shopping spree goes to - Cindy Briggs for Old World Reverie,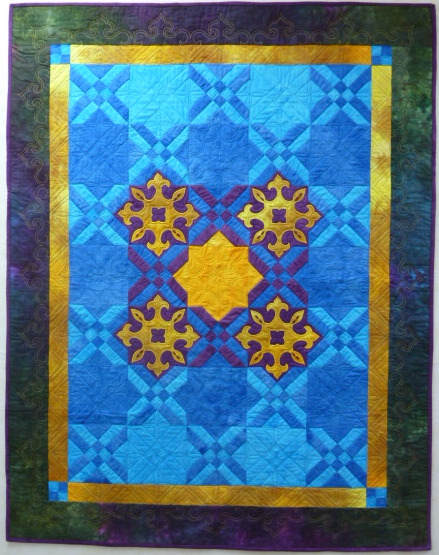 53" x 41". Cindy says, "I wanted to reflect on the old world charm and opulence of the good old glory days....I feel that this piece evokes the charm and glory of the past, while being fresh and new for today's quilters."







Start working now. Who knows? You may be the 2014 Five Fabric Challenge Design Contest winner!
Website Maintenance Scheduled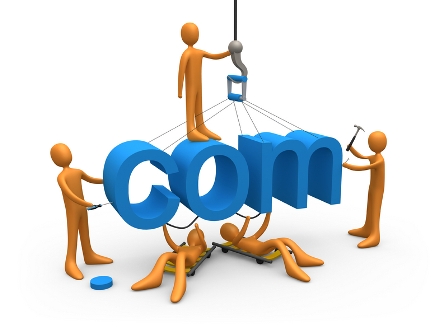 The Ricky Tims Website will be undergoing maintenance beginning on Monday, April 15th at 12:01 a.m. It could take from one to three days for the updates and changes to be finalized.

As a result, site browsing and orders will not be available during that time. We thank you in advance for your patience and understanding.
Where In The World Is Ricky?

April 2013

24-27 AQS Show - Paducah, KY Booth #

May 2013

2-4 Ricky Tims Super Quilt Seminar - Rochester, MI
17 Machine Quilters Showcase - Wichita, KS
June 2013
6 AccuQuilt Barn & Quilt Contest and Unveiling - Omaha NE
7 International Quilt Museum and Study Center Benefit
16-29 Route 66 Tour Chicago to Los Angelos
August 2013
1 The Running Stitch, Kanata, Ontario, Canada
3 Oakville Sewing Centre, Oakville, Ontario, Canada

6 My Sewing Room Calgary, Alberta, Canada
8 A Great Notion Sewing Supply, Surrey, British Columbia, Canada

September 2013
6-8 International Quilt Convention - Johannesburg, South Africa
19-21 Ricky Tims' Super Quilt Seminar - Pasco, WA
October 2013
30-Nov 3 Houston International Quilt Festival
---
{confirm}Click here to confirm your Subscription{/confirm}




{unsubscribe}Unsubscribe{/unsubscribe}

>