While sorting through scraps of fabric I found a piece that spoke to me as a mysterious sky. I quickly cut out a tree shape from red fabric. That sparked my imagination and led me down a path inspired by the famous tone poem by Modest Mussorgsky,  Night on Bald Mountain.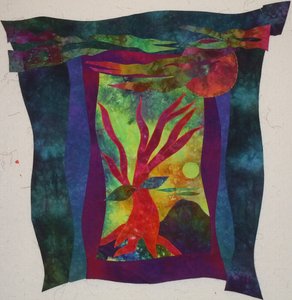 I didn't get a photo of the very start, but here is what the quilt looked like after a few hours of playing.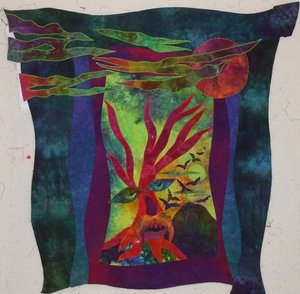 The tree needed to come to life so a face was added.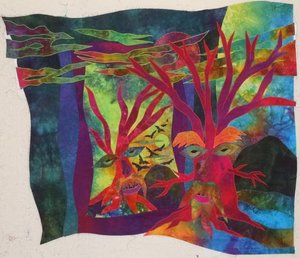 The music is complex and I felt the quilt wasn't fully telling the story so I continued to improvise and add more - working upon the framework and themes already established.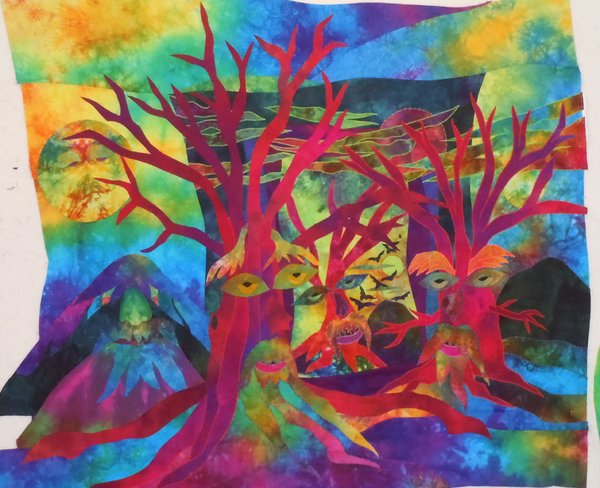 Another full day of playing around has the quilt in this current stage. I'm not really sure why this has turned into a fantasy cartoon. I've got a few ideas of what will happen next so there's still more to come. Stay tuned.