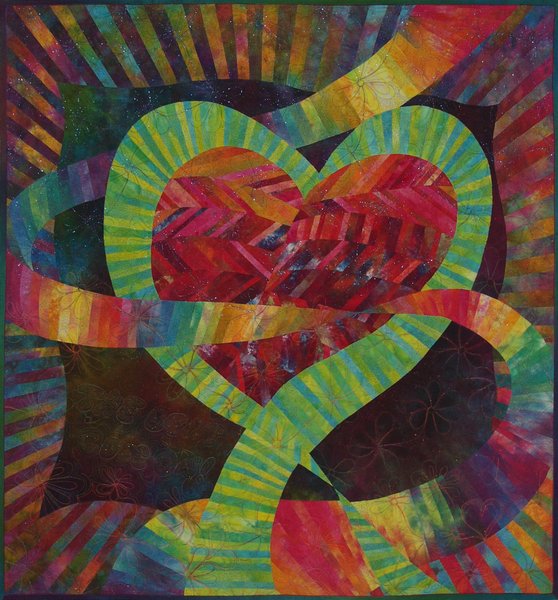 Most of you know (and some may not know) that I had quadruple heart bypass surgery in April 2000 - at the age of 44. As you might expect, it was a turning point in my life and career. Shortly after that surgery (within 2 months) I had moved away from St. Louis (miss you guys) and found myself in Colorado (love it)! The stress test I took 10 years ago was a horrible experience - actually, beyond horrible. Well, of course it was awful because, as it turned out, I had two 90% blockages, an 80% and a 70%. I hope I never have to re-live that experience.
After ten years I began having worries and concerns that the problem would be creeping up on me again - so it was time to bite the bullet and do the thing I dreaded most - another stress test. Without going into all the details, I'm happy to report that the doc gave me 100%, A+, nothing even minor to be concerned about. So happy dance and celebrate with me. Looks like you'll have my mug around for a few more years.
The quilt above, The Beat Goes On, was made the week following my heart bypass in 2000. Now, I think it's time to make, The Beat Goes On II.
I am thankful that the beat goes on!