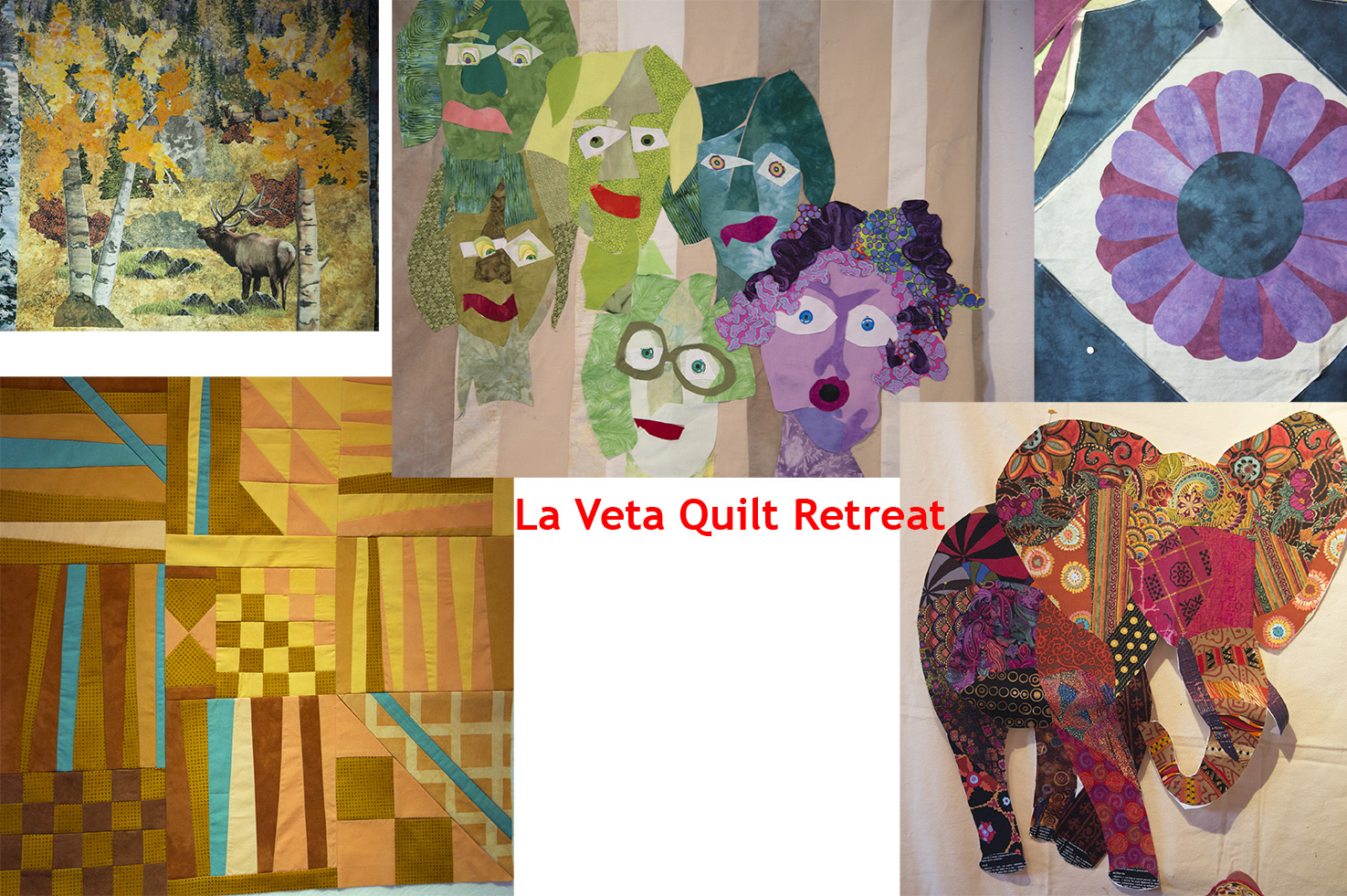 We are having a great time at the La Veta Quilt Retreat and have reached the half-way mark. Each student finished this sentence.
"So far this week I have learned...?"
...that two boxes of Kleenex are better than one and you can learn a lot by listening. - Marion
...that an opinion is an opinion  - it's not right or wrong. - Jo
...that I have been exposed to an open, relaxing, creative atmosphere - and did I mention supportive? - Carolyn
...a great way to do blanket stitch around corners and curves! - Jill
...not to worry about how long something takes but to enjoy the process. - Myrna
...how to join fabrics in a wavy line and that I like my groove and am happy to be in it. - Karen
...to start a quilt "just putting it up there' - "Inspiration comes by doing!" - Wynn
...that while creativity is a process that can be complex, Ricky will show me the way, and my heart will guide me over the rocky parts. - Sharon
...to get rid of my fears - my inadequacy - and lack of knowledge. - Wendy
What have you learned - even if you weren't at the retreat?