Can I hear a Woot Woot! and Whoo-hoo!!?? There's nothing like celebrating the word FINISHED especially when it comes to a quilt. Deadwood is done! 

Last night I laid it out on my sewing table - wet and stretched for blocking it square. I finished the piped binding earlier in the day and now all that is left is a sleeve and label. 

Here are some photos of the finished quilt. If you missed the story on this quilt - here's a link to a previous blog about it.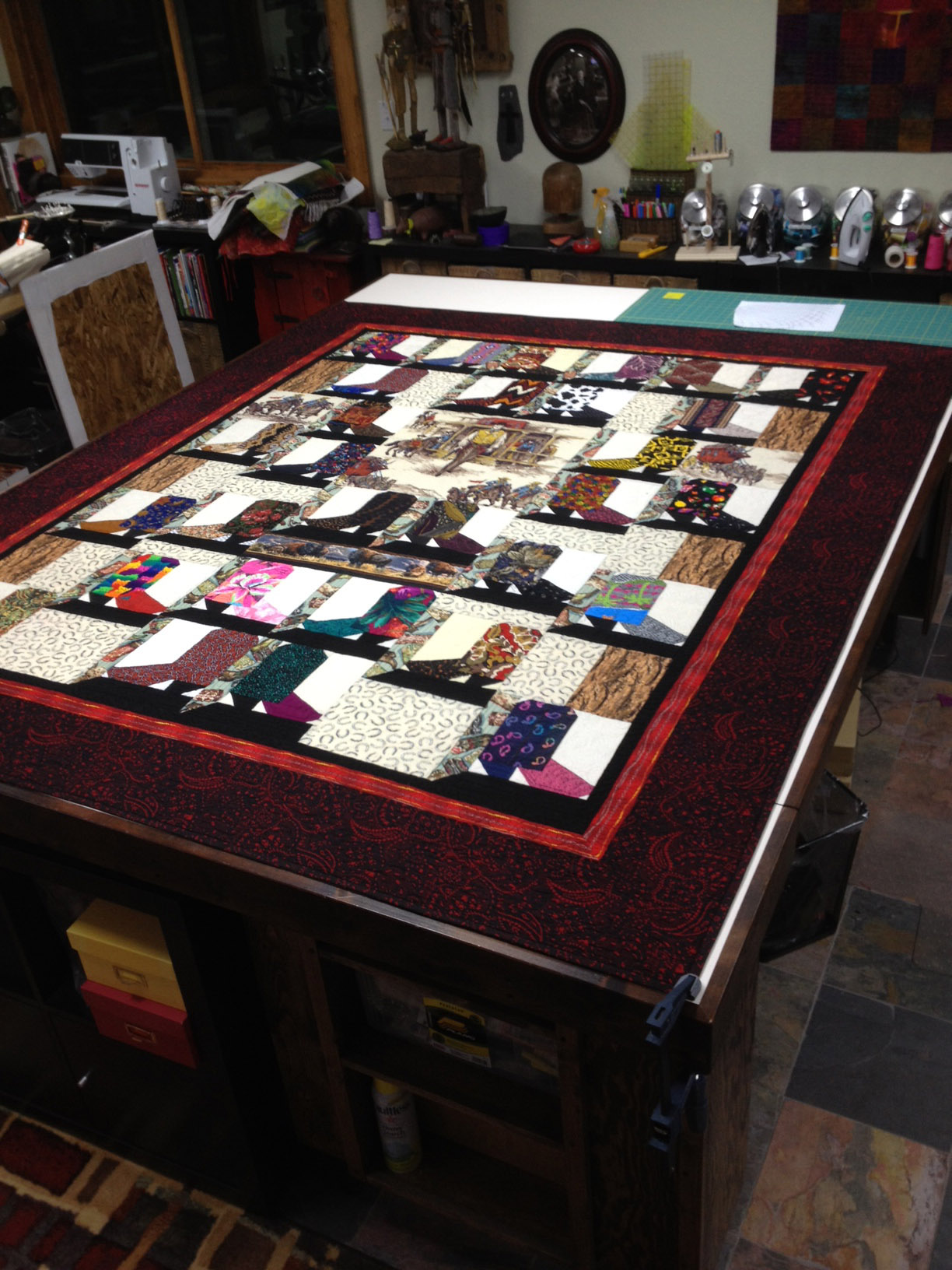 Deadwood being blocked on my sewing table.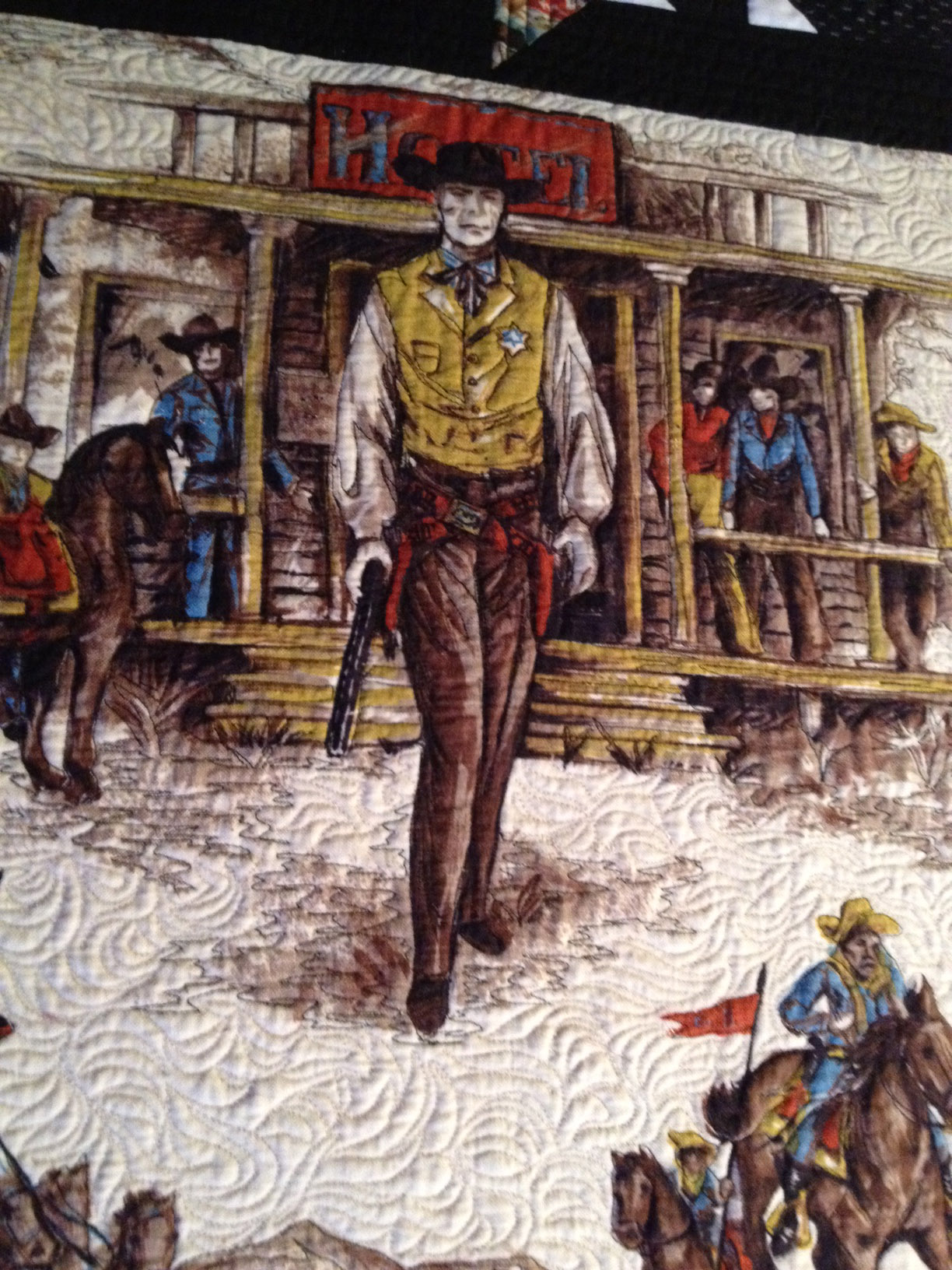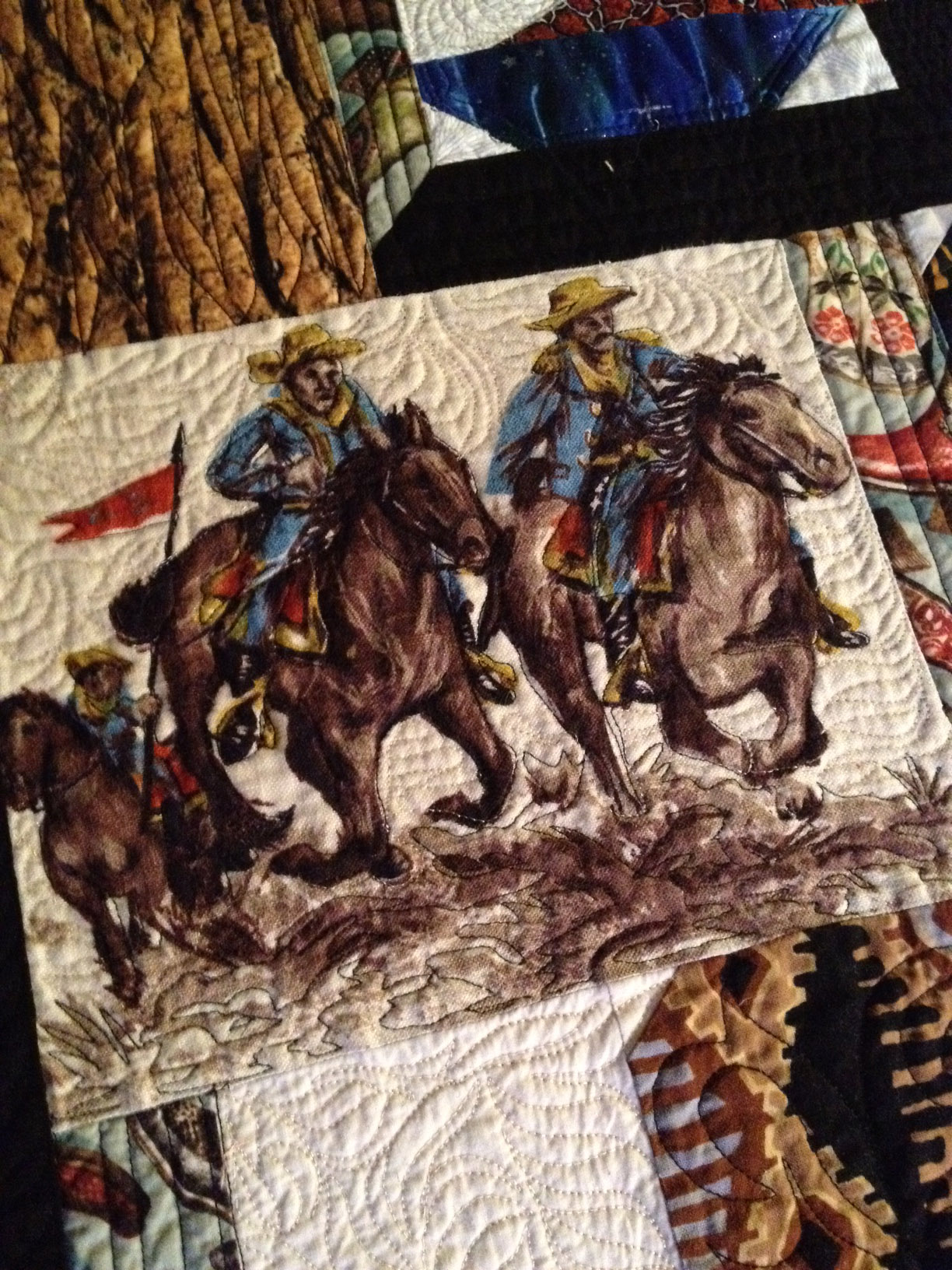 Fabric panels become the focus of the quilt.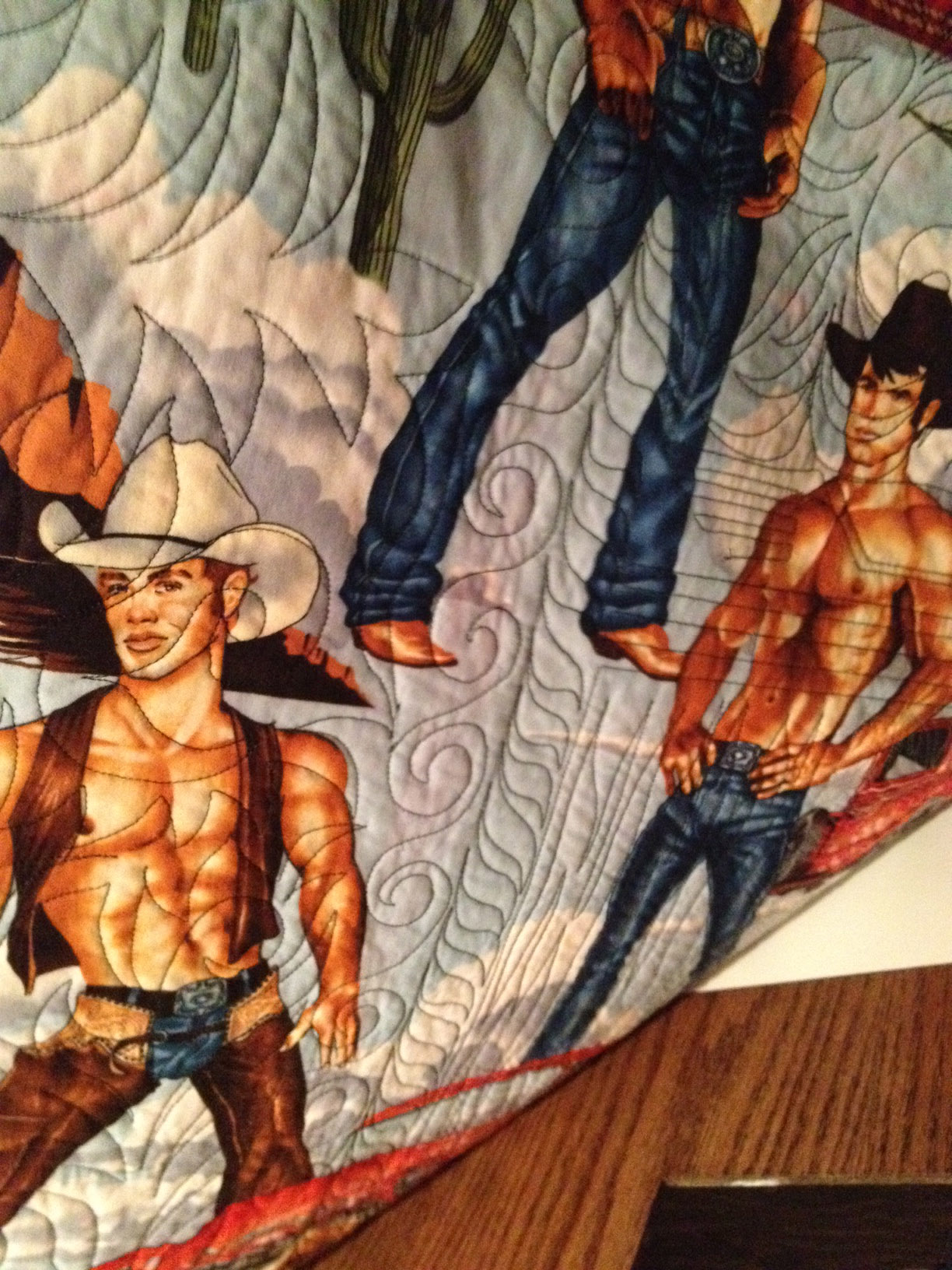 Okay, I almost forgot to show you the back of the quilt! I've had this Alexander Henry fabric for a long time and I finally found a use for it. Hope it gets a chuckle or two.

And I couldn't end this post without showing you the two bucks hanging around town.

Oh wait - I just realized there are bucks on the back of the quilt too. I'm just sayin'...