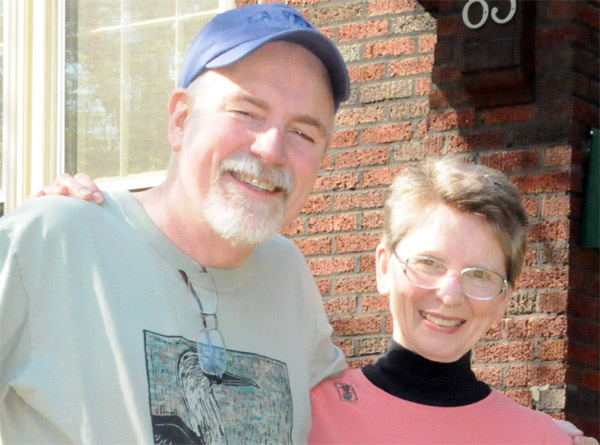 Suzanne Marshall played a major role in my development as a quilter. In 1991 when I met her, she was already well-established and her quilts had won many awards and been widely published. Her works are beautifully hand stitched and she has two quilts in the National Quilt Museum that won Best Hand Workmanship at the AQS shows. Two weeks ago she won Best Hand Workmanship at the AQS show in Lancaster, PA.
She does needle turn applique and almost always outlines her applique with embroidery stitching. She also uses embroidery to add details to the work. It is very rare that she does any machine quilting so 99% of it is all done by hand - and she quilts without a hoop or a frame. 
During my recent homecoming trip to St. Louis I had the opportunity to visit with Suzanne and her husband Garland. I'll be working on an article about Suzanne for The Quilt Life so look for that in an upcoming issue.
Suzanne loves recreating images from very old engravings, tapestries, and other design sources - especially if they have critters. She gets even more excited if the critters are unusual or odd. She said, "I love it when my quilt makes me laugh while I'm working on it!" The designs for her new quilt "The Musicians" were in a volume of illustrations from 1565. Watch her on Episode 203 of The Quilt Show.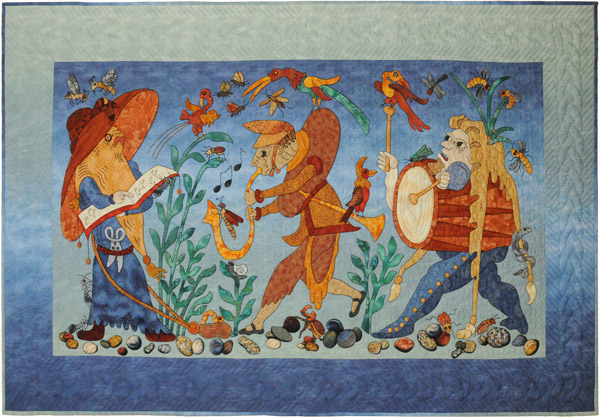 The Musicians - by Suzanne Marshall