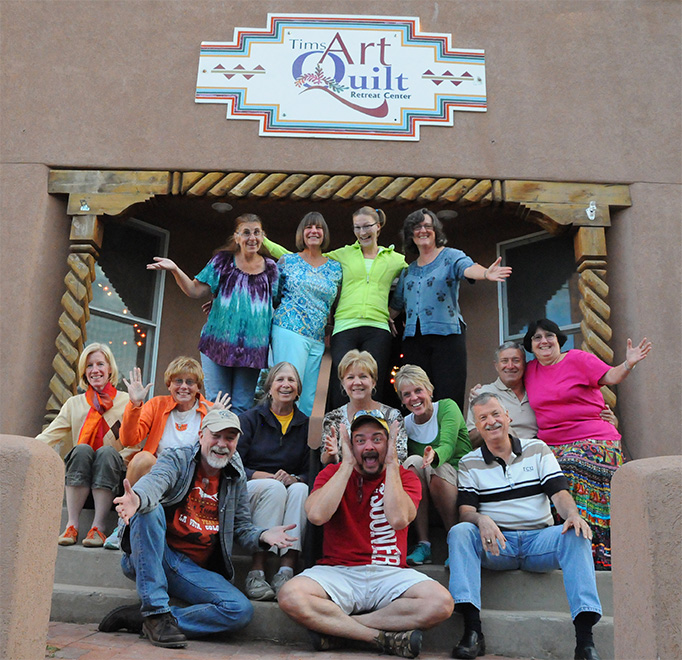 We have just completed our September 2012 quilt retreat which accommodated ten awesome students. Eight of the ten were first time attendees. Here are some highlights of the week and some photos of a few of the projects that got underway.

If you would like to attend a retreat with me in La Veta, we have openings in January and March of 2013. Don't let those months scare you off - we have wonderful things planned during our winter months. Ah, fireside quilting! Retreat info is found here.

Let's see... five days of quilting, creativity, amazing food, new friends... who wouldn't want to come to retreat? I'm just sayin'...