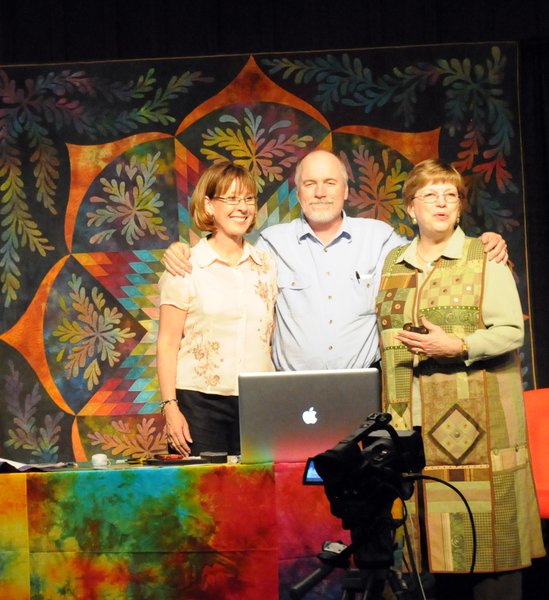 We had a wonderful quilt seminar in Rocklin,California with about 650 attending making it our second largest super quiltseminar ever! Whoo-hoo! Many thanks to the Foothills Quilters guild who enlistedvolunteers and to Colleen Voet who started this ball rolling in 2006 and stuckwith us for four years.
Everyone who attends the seminars attend all thesessions. There is no sewing, no class selection, just intense learning and aLOT of fun.
As always, thank you Bernina of America for thesupport and hat's off to Meissner's Sewing Center for providing a beautiful 830for the stage.
Find upcoming seminars and information here.
Read what others are saying. Check out these blogs from those who attended theRocklin seminar.
Redefined – Whoo-hoo – by Sandi G
Quilt With Us – Rosalie Hughes