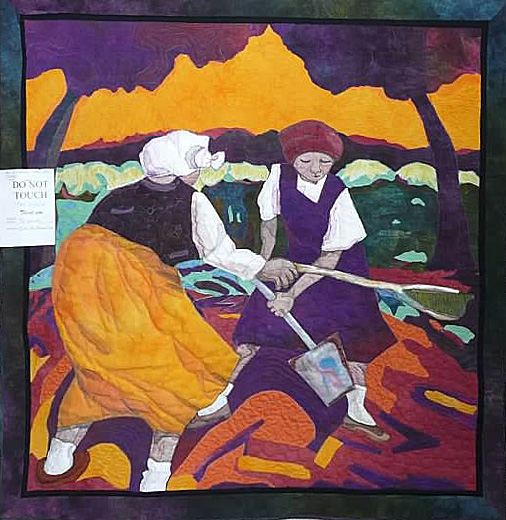 Under the African Sky (2012) by Peg Weschke

Congratulations to Peg Weschke from Hilton Head Island, South Carolina. Peg has been chosen as the Ponnie Brinkman Scholarship Recipient for 2012.

As a new quilter, Peg has quickly been recognized by her guild, the Palmetto Quilt Guild, as a 'new-bee' who is "fun, talented, energetic and always trying something new and different." Her recent works feature beaches and African themes. She is described as "an enthusiastic quilter who gives back to her guild and community."

It is always a difficult decision to select our scholarship winner. To all of our nominees, congratulations on your quilting journey and success thus far. We encourage you to continue quilting with passion and enthusiasm.

Each year Ricky Tims Inc accepts nominations from quilt guilds for new quilters showing great promise and enthusiasm. This scholarship enables Peg to attend a La Veta Quilt Retreat. Her tuition will be covered and in addition she will receive $500 toward expenses. For complete details on the Ponnie Brinkman Scholarship visit this link

Please join us in congratulation Peg on this well-deserved honor.