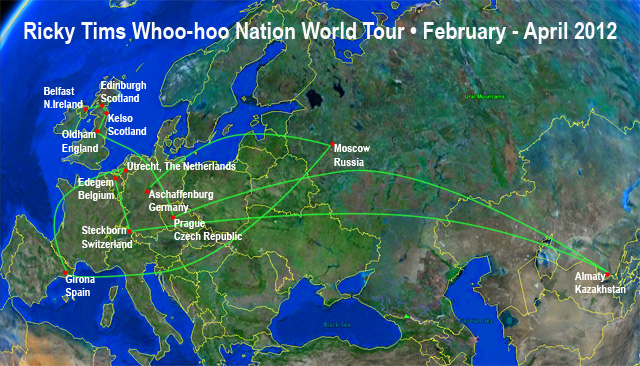 I leave today for the Ricky Tims' Whoo-hoo Nation World Tour! I am currently sitting at the Denver International Airport having a bite to eat at Panda Express before passing through security. Keep checking back here to see what I might be up to over the next 57 days. Is that close enough to say "two months?"

Next stop - Aschaffenburg, Germany!

Let's here a big Whoo-hoo from quilters worldwide!!