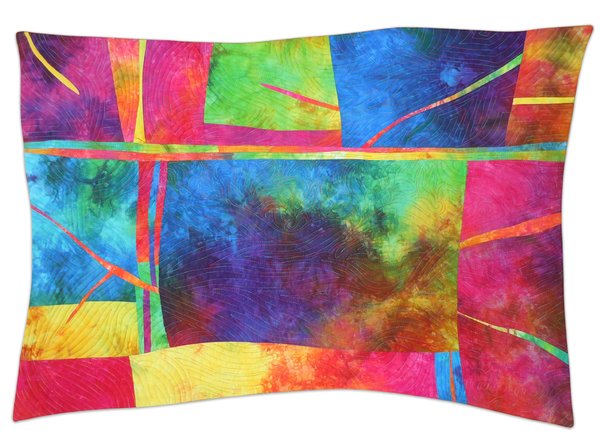 Lifelines II by Ricky Tims (40" x 30")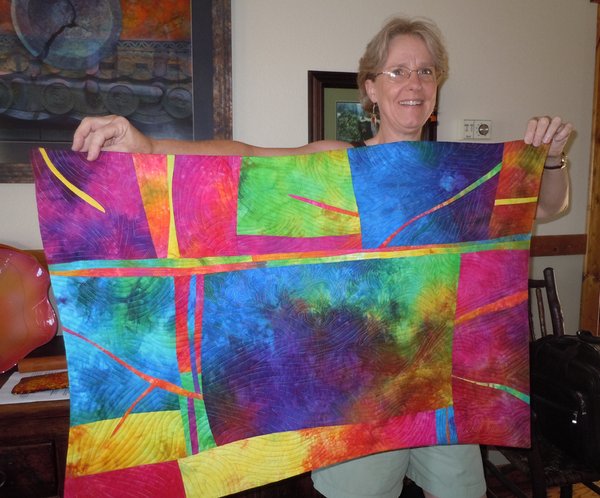 Susan, my newest collector!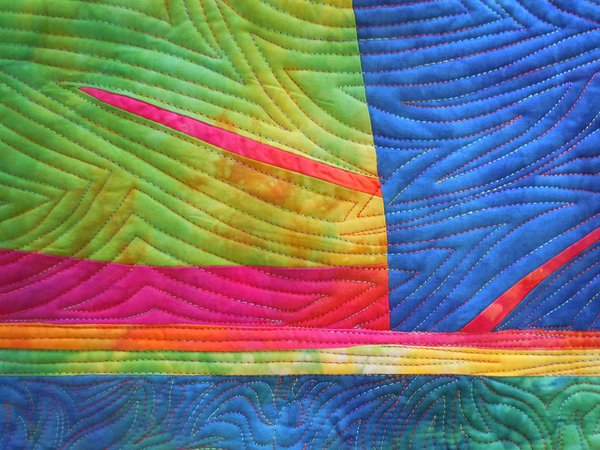 Detail of Lifelines II
I'm happy to present my newest quilt, Lifelines II (approx. 40" x 30"). The technique used is the improvisational technique I call Quilting Caveman Style. That means there are no templates, no rulers, no measuring, and no quarter-inch seams. Whoo-hoo!
Of course, the fabrics are hand-dyed in the bright colors I love so much. It is quilted with Rainbow thread by Superior, in particular the one called Carnival.
This new quilt belongs to my good friend Susan who lives in Wichita Falls, TX.