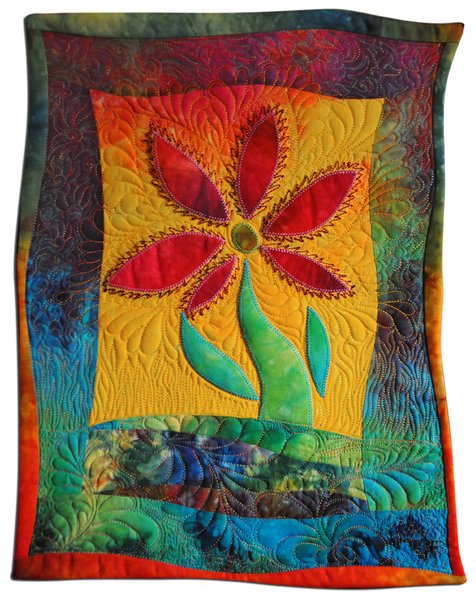 Here is a little quilt that I made last night. It measures 12.5" x 15.5". It is made from my hand-dyed fabrics. The applique is stitched with the double-blanket stitch (which I love) and the rest is "caveman" pieced - which means it is improvisational. The "fringe" around the petals is free-motion bobbin embroidery done with Razzle Dazzle thread.
This quilt is headed to Houston for the IQA mini-quilt silent auction. So, if you are going and are interested, this quilt could be yours!
Originally I was working on a different project, but this one just called my name. I guess that's my prerogative. Do you ever change your mind mid-stream?