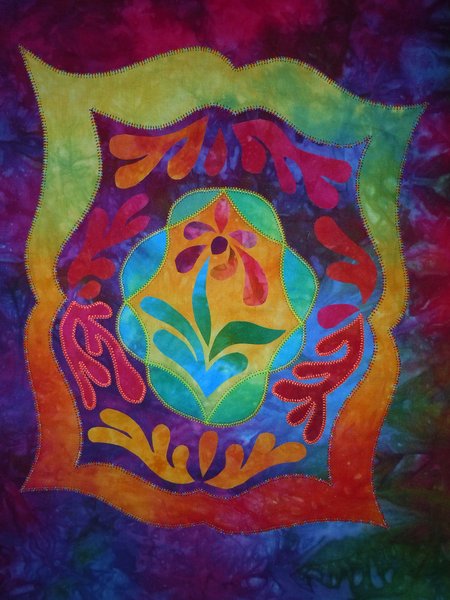 Today I started making a mini-quilt for the miniature auction at the International Quilt Festival. The proceeds benefit the International Quilt Association. If you are heading to Houston for festival, be sure to stop by and take a look.
This is just the start of it. I'm heading off to a Ricky Tims Super Quilt Seminar in Cape Cod and won't be able to work on this one again until I get back.
Update: September 10, 2010 - This quilt will not be finished for the auction. However, the quilt that will be in the auction is here.