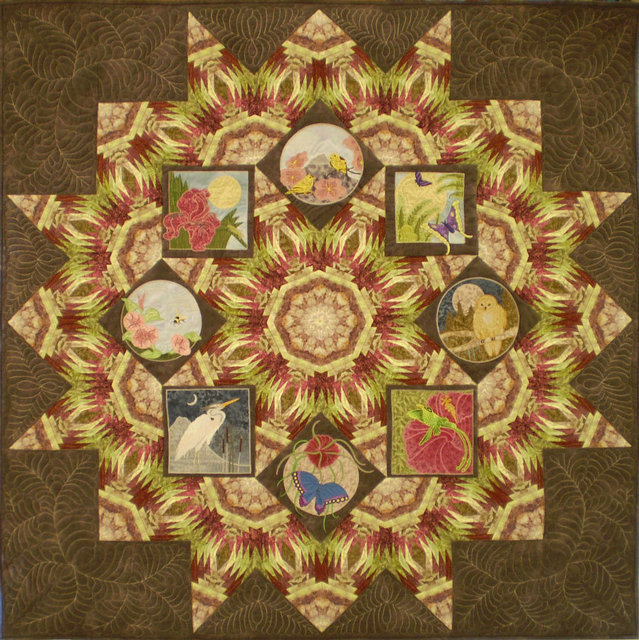 Spirit Stars by Karen Garth. Based on Pineapple Stars by Sharon Rexroad.
Ricky Tims Inc. is happy to announce that Karen Garth of Henderson, Nevada has been awarded the 2010 Ponnie Brinkman Retreat Scholarship. Karen receives free tuition and $500 towards her retreat expenses.
Karen was nominated by the Desert Quilters of Nevada. The nominating board of directors for the Desert Quilters of Nevada state, "Karen's enthusiasm, willingness to volunteer, and desire to learn and to share what she has learned, in an inspiration to us all."
Congratulations to Karen Garth on being the first to receive this scholarship. Congratulations to all the Ponnie Brinkman Retreat Scholarship finalists.
Karen says about her quilt shown above:
I added digitized machine embroidery and applique to the setting blocks of this broken star pattern. The embroidery is from OESD's Spirit Song set, hence the name of the quilt. I entered this quilt in the "Ugly Fabric Contest" at Quiltique, my LQS. The "ugly fabric" was a Shibori-style commercial cotton fabric that I fussy cut for the center and point portions of the pineapple diamonds.