About the Ponnie Brinkman Retreat Scholarship
The Ponnie Brinkman Retreat Scholarship is an annual scholarship awarded to an individual who, as an novice quilter, excels in confidence, enthusiasm, originality and productivity. The scholarship enables the recipient the opportunity to attend a five-day Ricky Tims Quilt Retreat.
The annual scholarship provides one recipient free tuition and $500 toward expenses to attend a Ricky Tims (La Veta) Quilt Retreat.
Who is Ponnie Brinkman?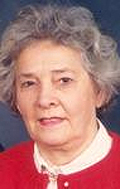 Lula Mae "Ponnie" Brinkman was a dedicated quilter in St. Louis, Missouri who initiated a casual conversation with Ricky Tims in the fabric section of a Ben Frankilin Five and Dime store in 1991. At the time, Ricky had been quilting for less than two months and he knew nothing about quilt shops, quilt guilds or quilt shows. Ponnie invited him to attend her guild – the Thimble and Thread Quilt Guild of Greater St. Louis. Ricky joined the guild and, as a fledgling quilter, received encouragement, instruction, and support from many of the guild's members. That support eventually led Ricky down a career path in quilting. Ponnie Brinkman passed away on July 23, 2007 at the age of 81. This scholarship honors her memory and celebrates her influence on Ricky.
Scholarship Applications
Individuals may not apply for a scholarship. Scholarship nominations must be submitted to Ricky Tims Inc. by the board of directors of an established quilt guild with a membership of fifty or greater. Nomination deadline is November 1st of each year and the scholarship recipient is announced each year on December 1st on Ricky's main page blog, I'm Just Sayin' at www.rickytims.com.
Eligibility
By November 1st, a nominee should not have been quilting more than three years. Nominees should have completed a minimum of six quilts and should exhibit confidence, enthusiasm, and originality. It does not matter whether or not the nominee leans toward traditional, contemporary, or art quilting.
How to Nominate
All nominations must be submitted by a quilt guild's board of directors and signed by the nominating board's representative.
Note: Images of a minimum of 6 completed quilts - full and detail images of each (and more is okay) should be posted online on a public access website (the guild's website, the nominees website, www.thequiltshow.com, Facebook, Flickr, etc) for easy access and evaluation. A direct link to the nominee's quilt gallery is requested on the nomination form.
Download the Nomination Form - click here to download.
Fill out the nomination form and send it along with a letter of recommendation (500 words or less) to:
Ricky Tims - Ponnie Brinkman Scholarship
P.O. Box 392
La Veta, CO 81055
Don't forget to include the letter of recommendation from the board of directors, signed by an authorized board member, stating the qualities of the individual that led the guild to make the nomination.