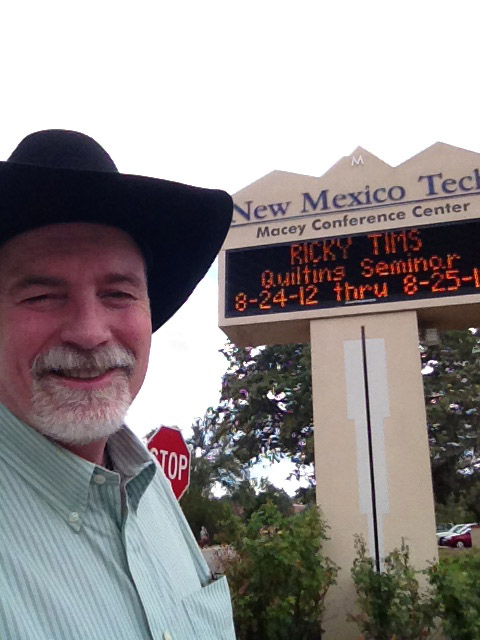 We arrived in Socorro, NM and got all set up for my two-day seminar. The seminar is on the campus of New Mexico Tech.

The facility is great for a fairly small town. We did something different for hanging the quilts. Instead of using our standard pipe and drape system, we simply used the fly bars on the stage and attached all the quilts to them.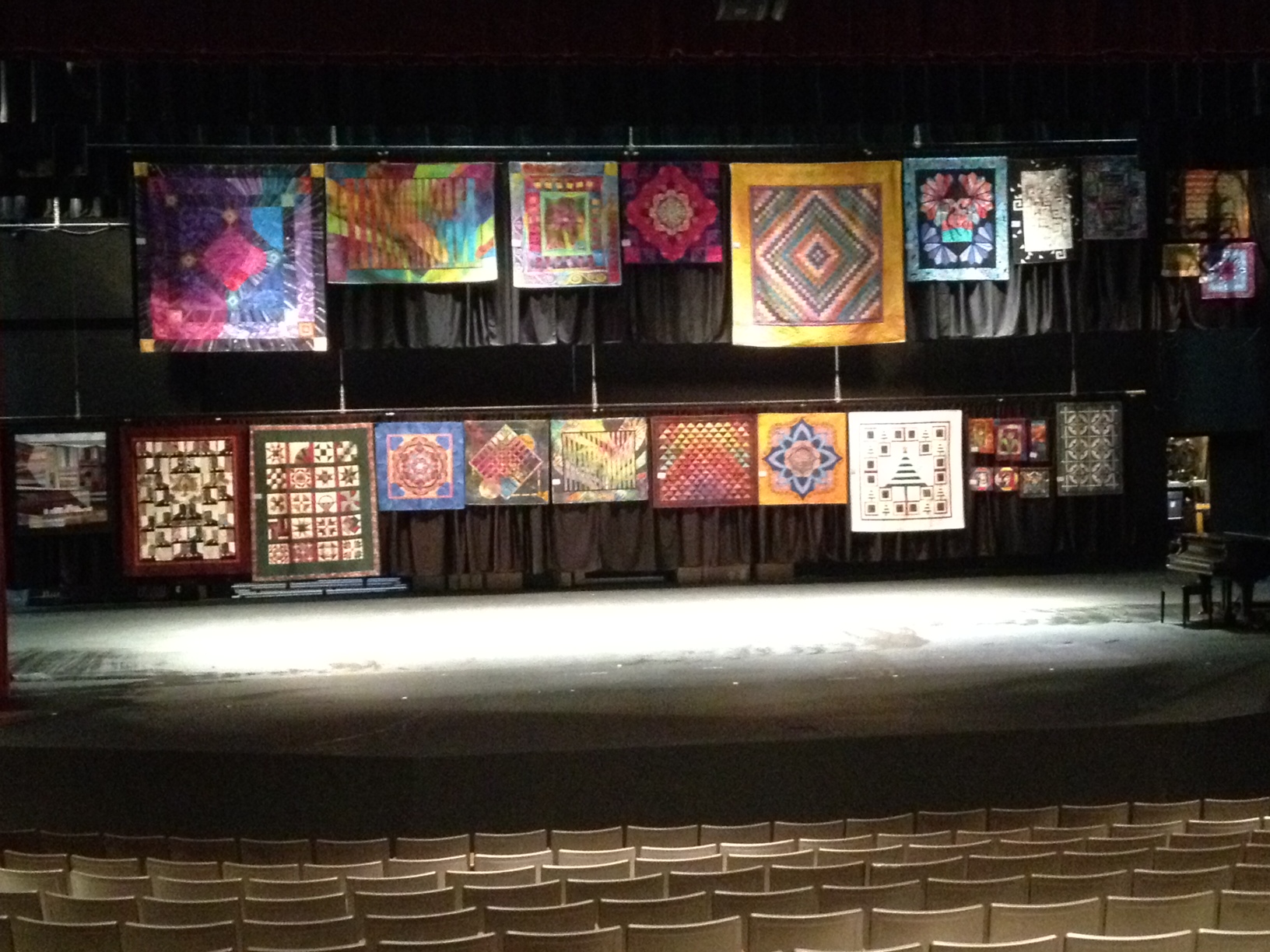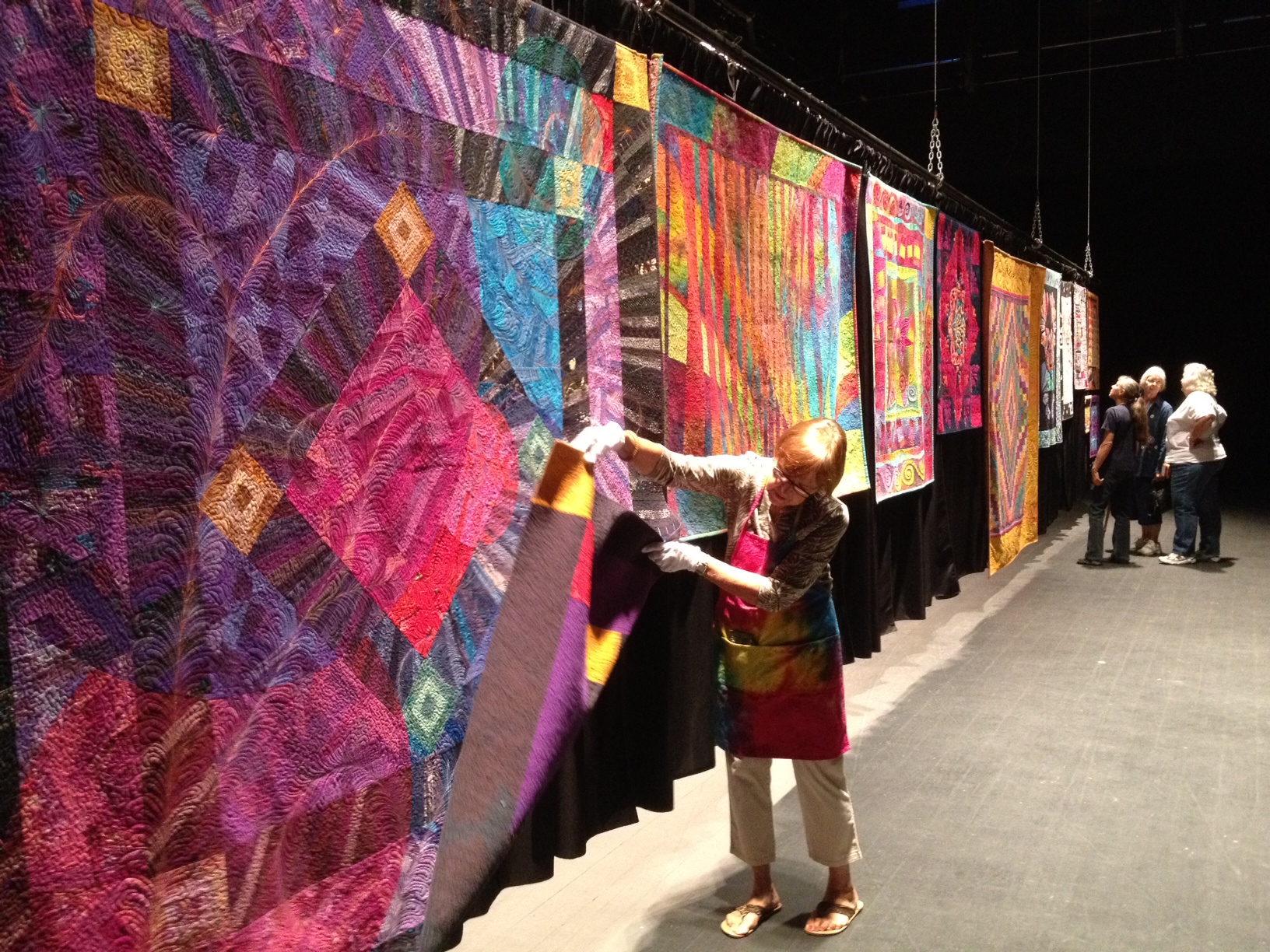 Socorro is not all that far from Roswell, NM, so I'm looking for little green men.... I'm just saying'...