What happens when you own a shop for 25 years, sell it, then plan to try something new? Beth Schillig tried, but found she couldn't escape the quilting bug and has rediscovered her passion.
- - - - - - - - - - - - - - -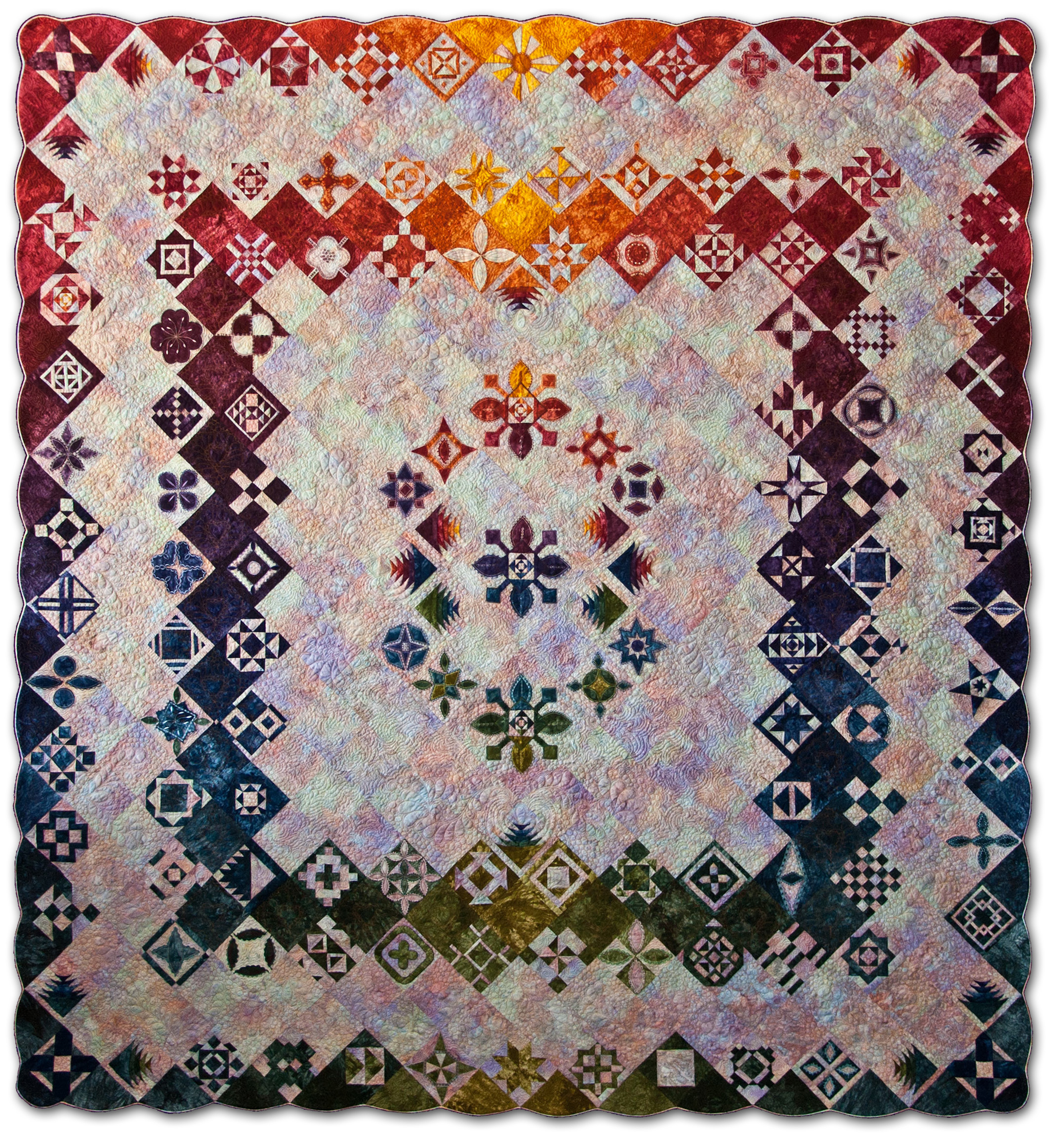 Although I never considered myself a quilter until the past few years, fabrics, threads, and sewing machines have always been a part of my life. I owned the Bernina dealership in Columbus, OH for 25 years. I have bragging rights; I sold Libby Lehman her first Bernina!
Six years ago I sold the business with intentions of learning something new, something that did not involve sewing. I went into immediate caregiver mode for my Mother, an advanced Alzheimer's patient. She spent 4-5 days a week with me and would iron scraps of fabric. When she was not looking I would scrunch some back up and throw them in the basket. She would keep ironing and whistling, she was happy as a lark because she was "helping me quilt." This gave her life meaning and purpose and isn't that what we all want?
To keep myself busy, I began piecing some quilts. The quilting bug bit! Quilting quickly took over my life. Now I am creating my own pieces and exhibiting at National shows including Houston and Paducah. My quilt JEEPERS...It's Jane! is featured in the same section as Ricky's in the International Quilt Scene Magazine. What an honor!
My mother taught me to sew when I was very young. Then at the end of her life, her Alzheimer's disease guided me into the quilting world and set me on an exciting new career path. Thanks Mom!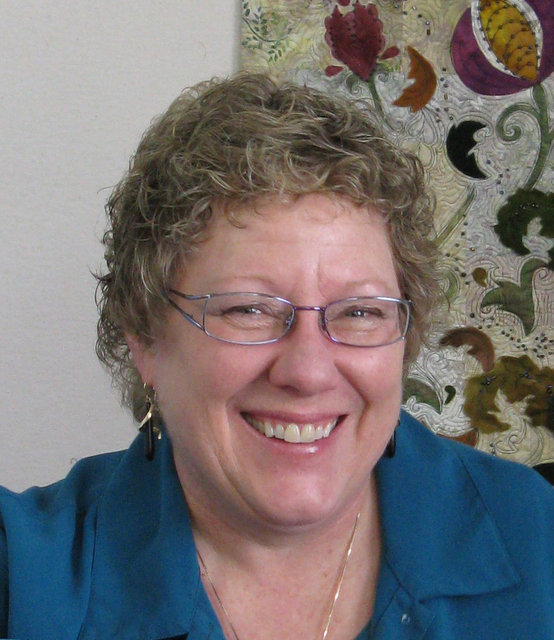 Beth Schillig
Custom Quilt Artwork & Classes
www.bethschillig.com