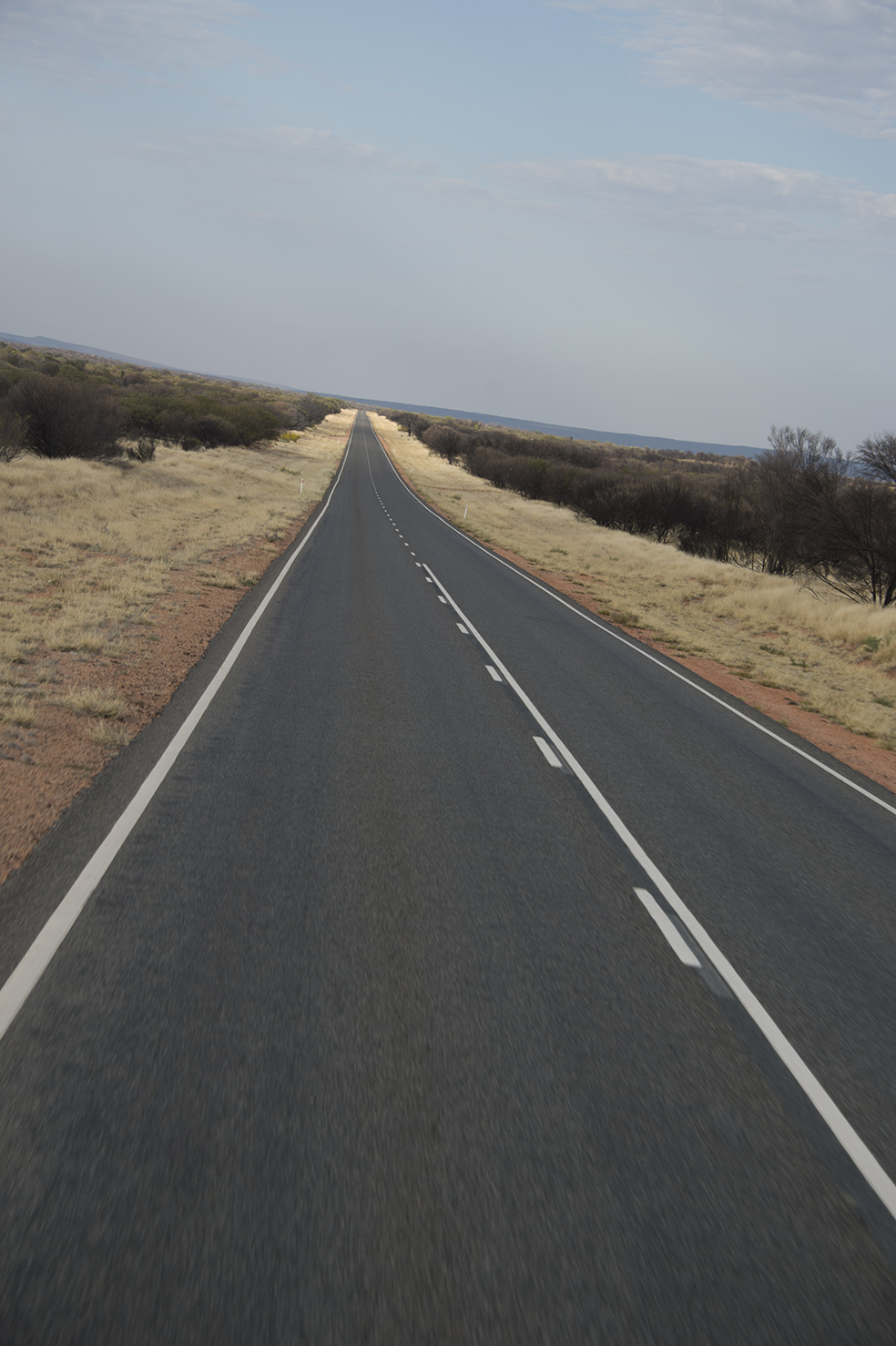 G'day Mates!

Yesterday (Day 7) we arrived in the vast Red Center of Australia. We left Alice Springs on an early bus to Uluru/Ayers Rock. The ride was about 5 hours and I was surprised to learn that there is nothing - absolutely nothing - between Alice Springs and Ayers Rock. There were two roadhouses along the way, but no towns, villages, or communities.


We passed Attila (Mount Conner) which is often mistaken for Uluru (OO'-loo-roo) because both rise magnificently from the surrounding ground level. Attila is on a private cattle station and is not the same sort of formation as Uluru (Uluru being the largest rock visible on earth). Not far away from Attila is Lake Amadeus, which is usually a dry, salt crust lake. The white salt against the red earth could easily inspire a quilt.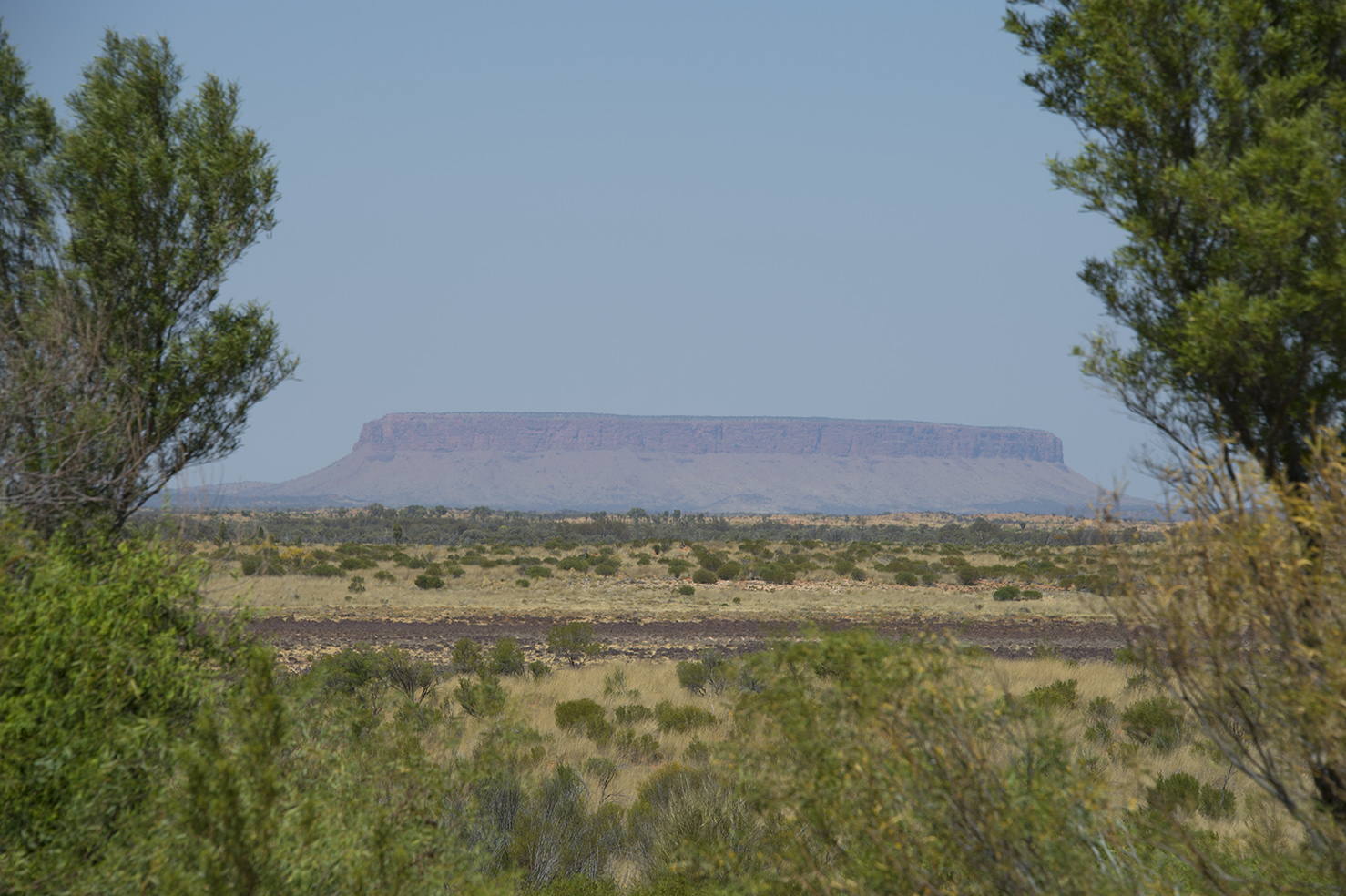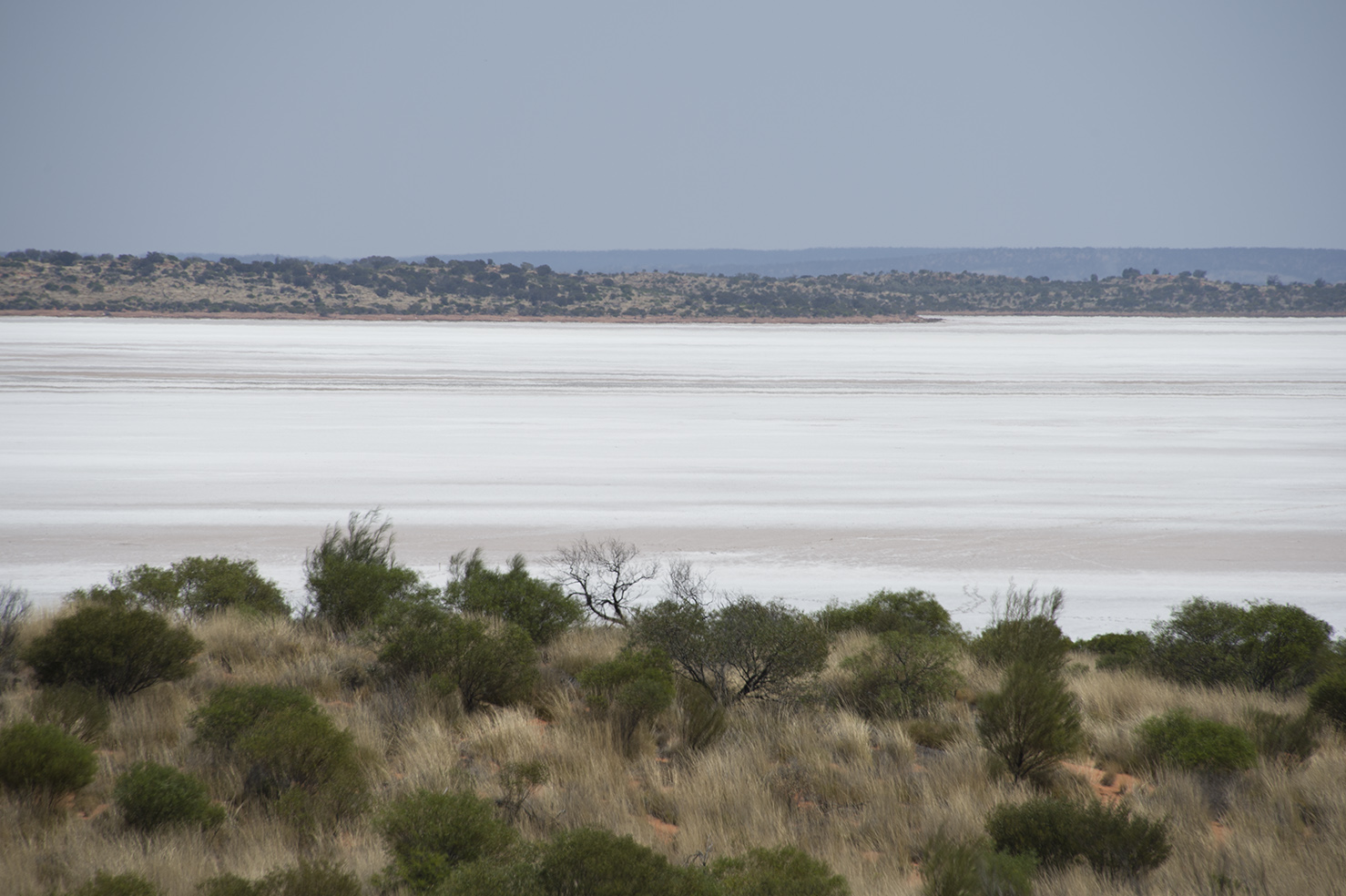 Lake Amadeus, left, Mount Conner, right

Finally we reached Uluru/Ayers Rock. Uluru is one of Australia's most recognisable natural landmarks. The sandstone formation stands 348 m (1,142 ft) high (rising 863 m/2,831 ft above sea level), with most of its bulk lying underground, and has a total circumference of 9.4 km (5.8 mi).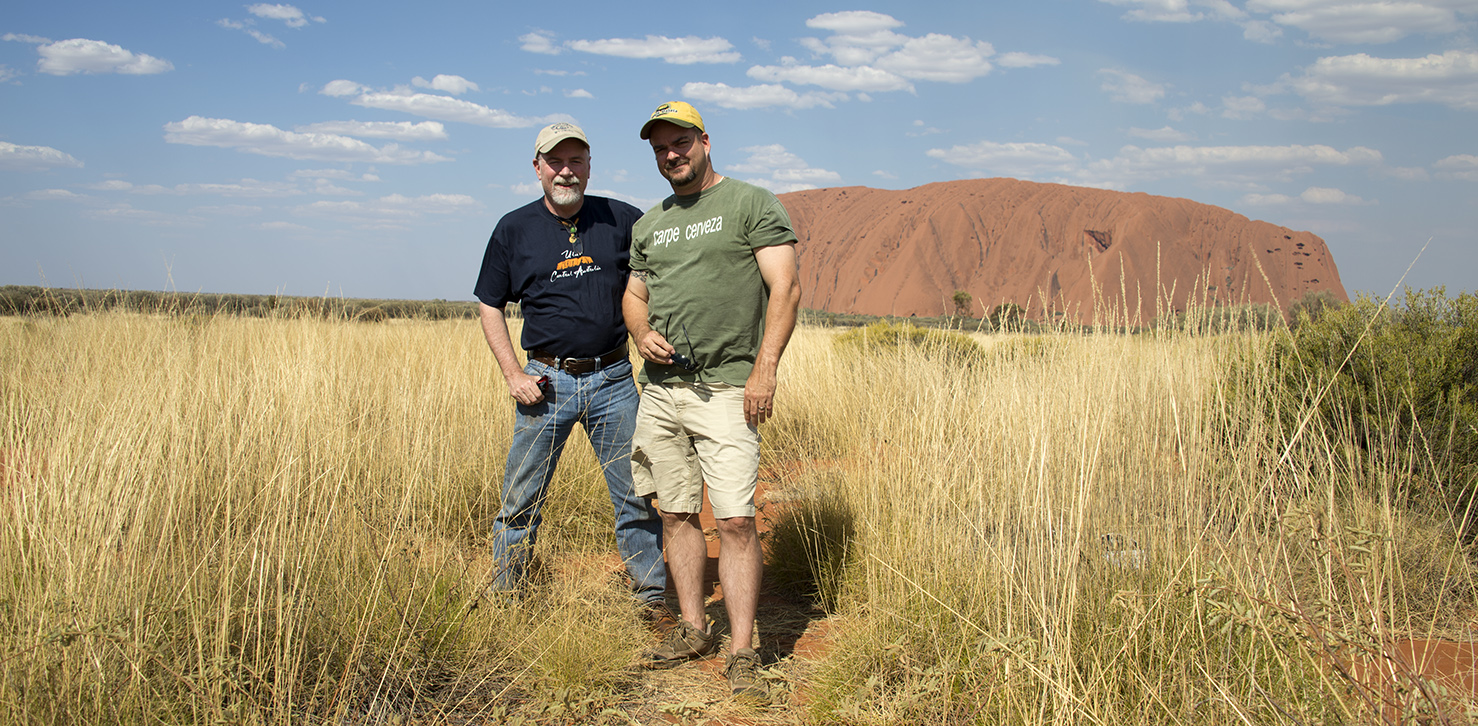 Kata Tjuta (Kah'-tah Joo'-tah), a conglomerate of similar rock formations (also called The Olgas), lies 25 km (16 mi) west of Uluru.

The resort is located about 9 miles or so from Uluru but it is easily viewed from the nearby dunes. We spent the day getting situated and organized and then went out to the dunes to take in Uluru at sunset.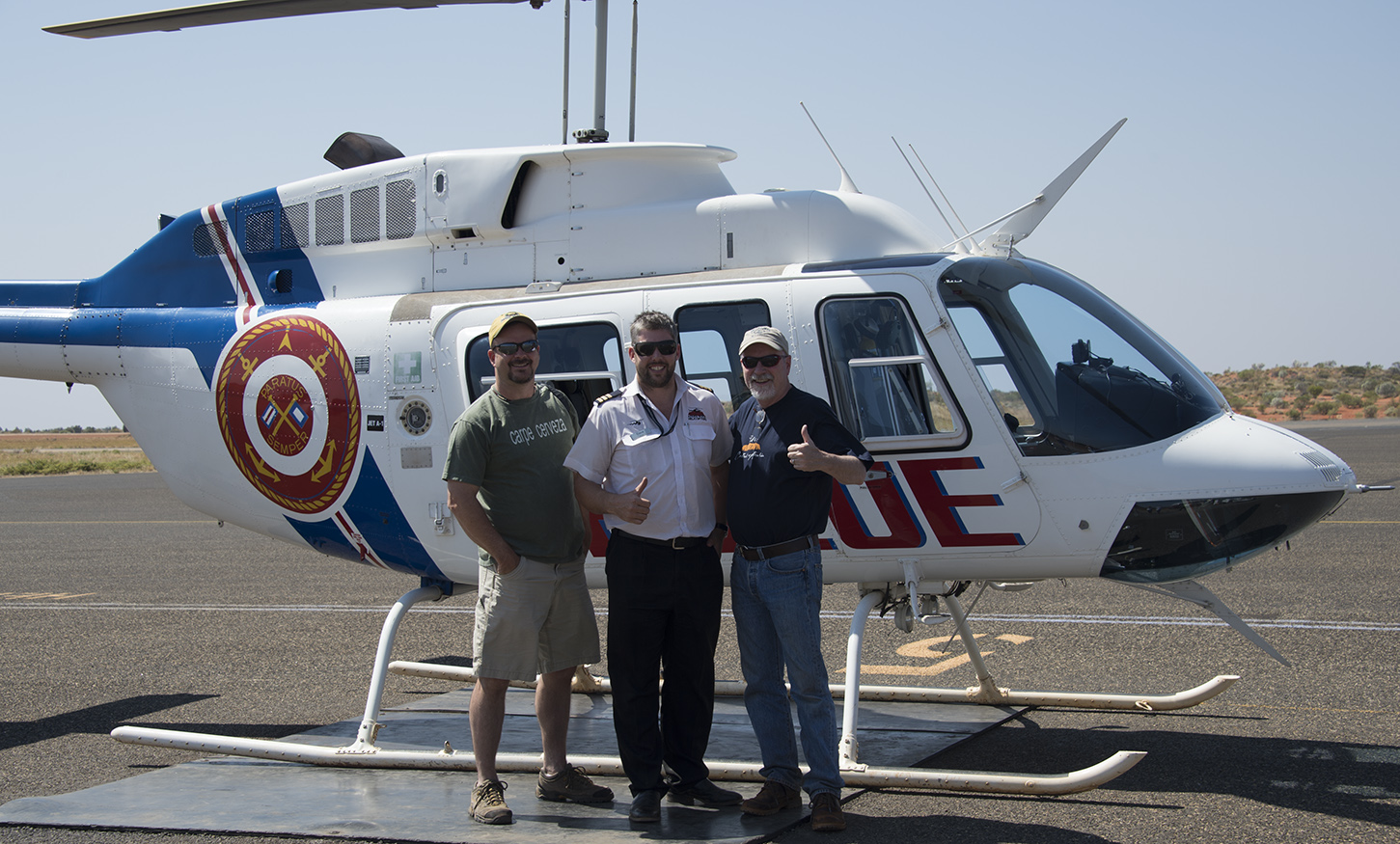 Today (Day 8) I rose at pre-dawn to head to a dune and take a few sunrise photos. Next was another amazing new adventure - a helicopter ride! We flew over the area to get up close to both Uluru and Kata Tjuta. It was exhilarating and you can see photos below.

The next new adventure was renting a car and driving on the "wrong" side of the road. I survived to tell about it. I'm just sayin'...

Tommorw - farewell central Austraila. Up next - Brisbane!