Here's a big shout out to everyone who came to my seminar yesterday in Adelaide. Over 350 enthusiastic quilters reminded me that I don't speak Aussie as well as I thought I did!  Lol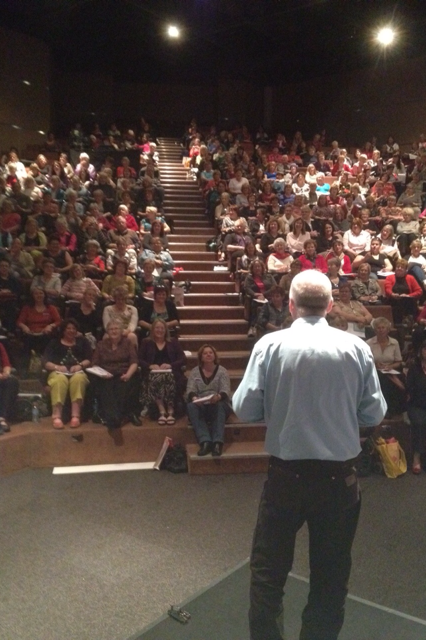 One student, Margaret Dunn, surprised me with a fantastic gift - a free-motion thread painting of our dog Katie!! Isn't it amazing? Thanks Margaret!!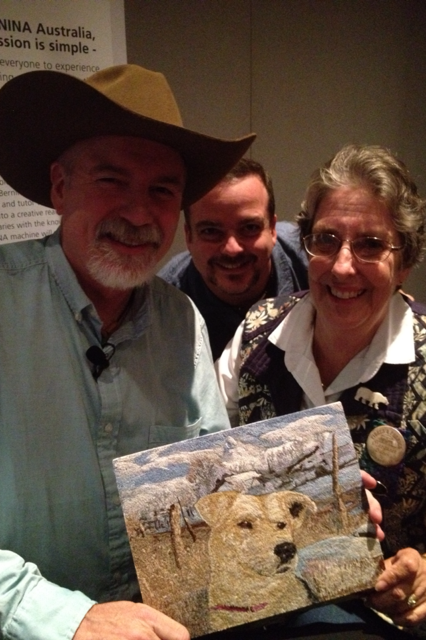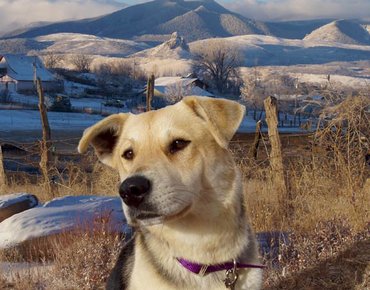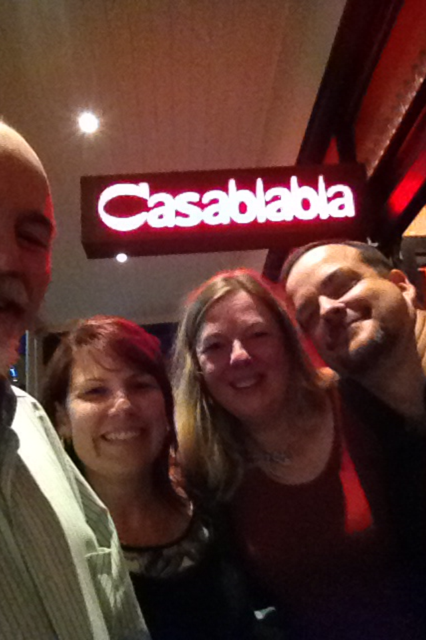 I also managed to connect with Michelle from Perth (she organized the first portion of this tour) and Helen Godden, famous Aussie quilter extraordinaire! We ate dinner at a tapas bar called Casablabla. That's tapas, not "topless".... I'm just sayin'...