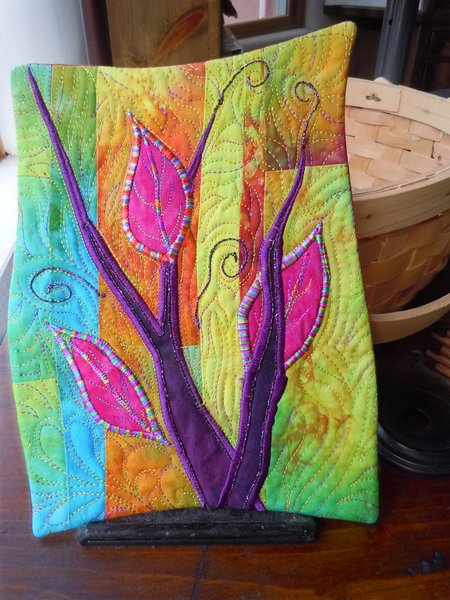 This week I had a student at retreat who was working on a quilt that I thought could benefit from a particular technique - a la Libby Lehman. However, she wasn't "seeing it." So, I spent some early morning time before class creating a small sample. I liked the sample enough to quilt and finish it. After seeing this, the student "got" it and loved pursuing her project in a similar manner.
Sometimes doing something small and quick can be a real shot in the "creative" arm. There's a couple of technical things I wish were different, but the fact is - I had fun - and I like it. I'm open to a better title if you have suggestions.
Do you ever side step from a big project just to do something small and fun - to break the monotony? If not, maybe today is a good day to do just that!