I'm home! - but not for long! Big shouts and whoo-hoos to everyone I saw in Australia and those who were so involved in making the trip happen, both in Australia and here at home.

Have I ever mentioned I LOVE my iPad? Well, I do! I have a painting app on it called Inspire Pro. I used it to create my very own Aboriginal inspired painting. Check it out!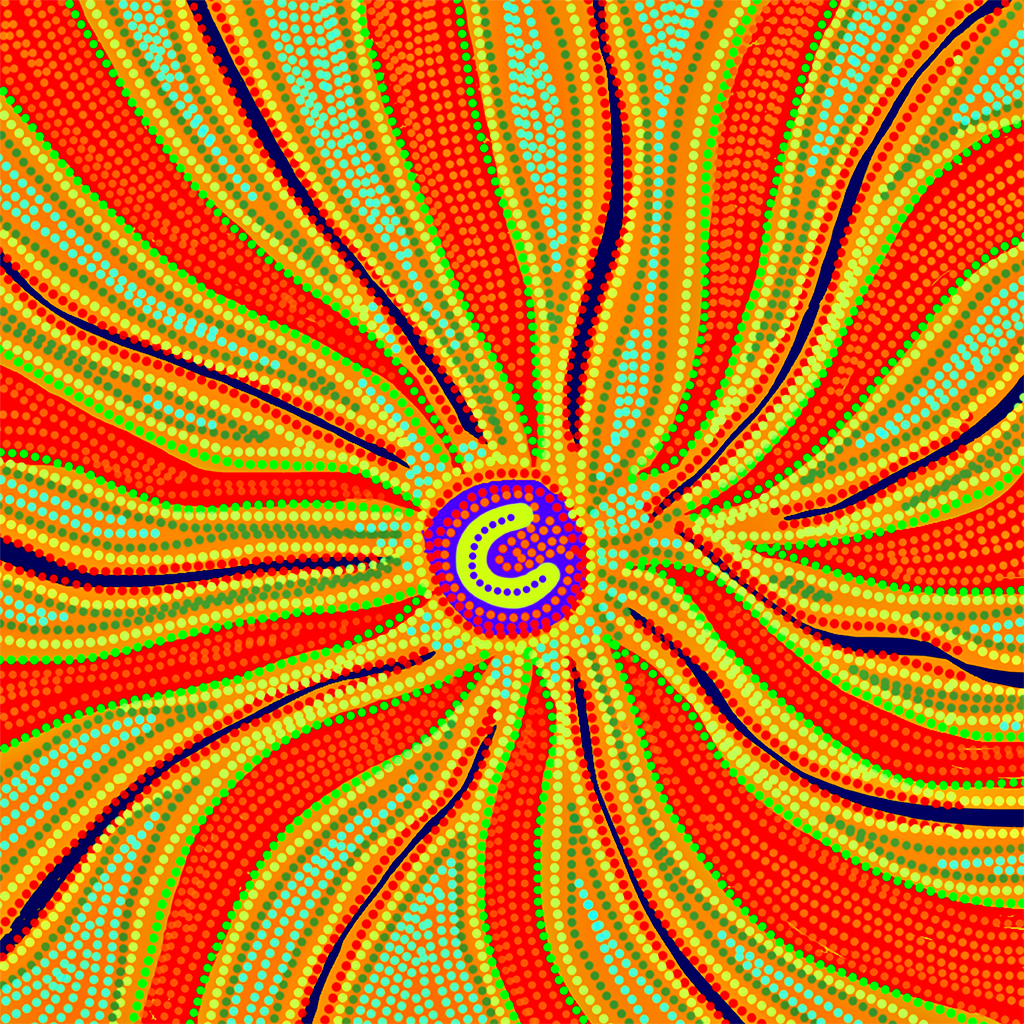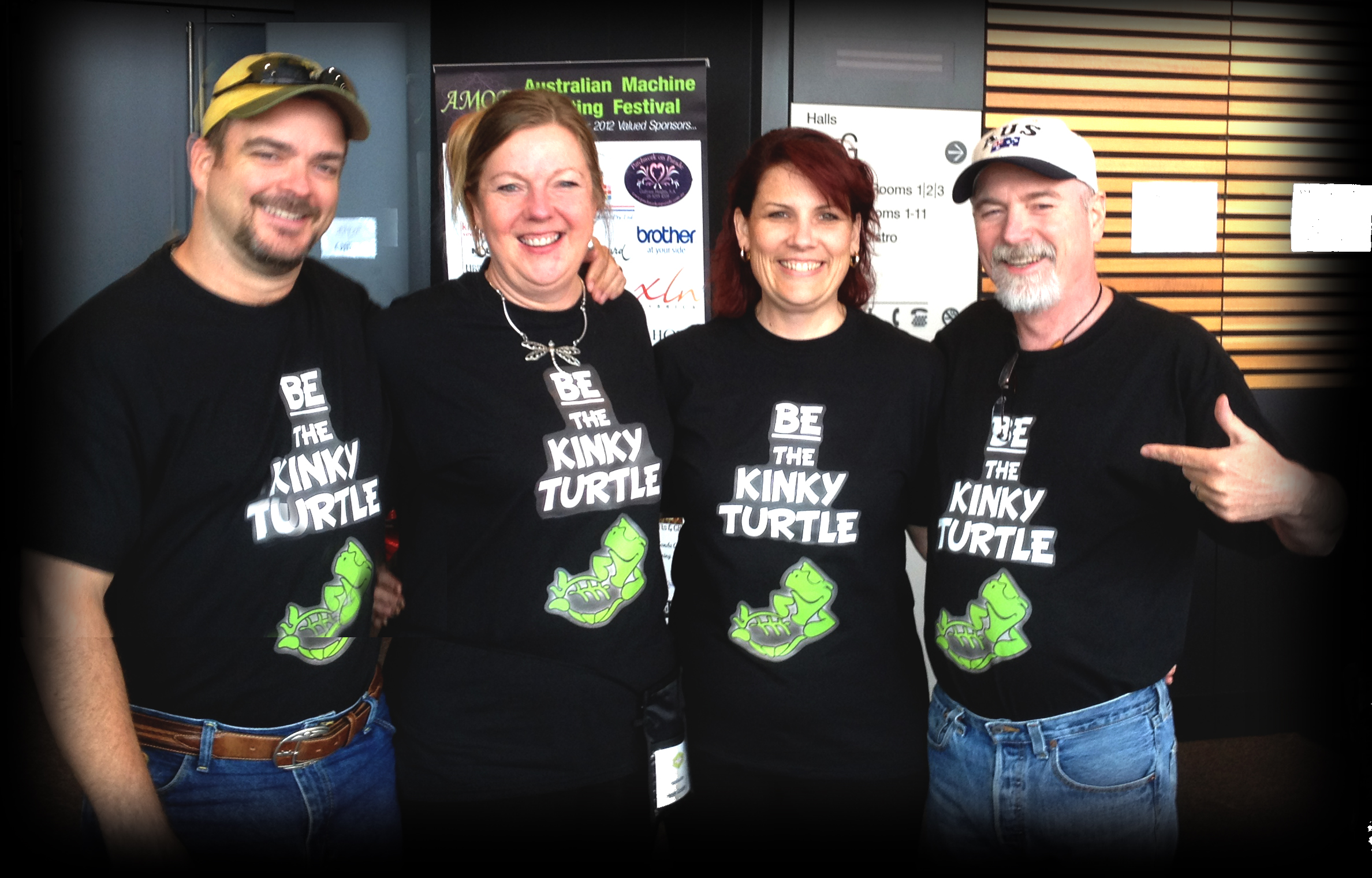 After posting on Facebook, I promised an explanation of the "Kinky Turtle" phrase. Years ago a friend who knew her way to a destination in NYC was told by her sister to "Lead On!' My friend mumbled "O King Eternal". There's a hymn, Lead On O King Eternal. Anyway, the sister thought she said Kinky Turtle - so, ever since then, the Kinky Turtle is the one in charge - whatever it is - such as navigating, choosing a restaurant, planning a trip, organizing a quilt show, etc. Raise your hand if you get to be the Kinky Turtle sometimes.

Michelle Pierson (third from left) had these t-shirts made for us (Justin, Helen Godden, and myself) that say "Be the Kinky Turtle." She was most definitely the Kinky Turtle of my event in Perth.

It's always crazy coming home after being away. Of course there are tons of things to catch up on, but in this case we are sailing in gale force winds preparing for the arrival of 40 British quilters who are coming to La Veta as part of their Southwestern Tour. Thursday and Friday I'll be giving my two-day seminar to our friends from across the pond.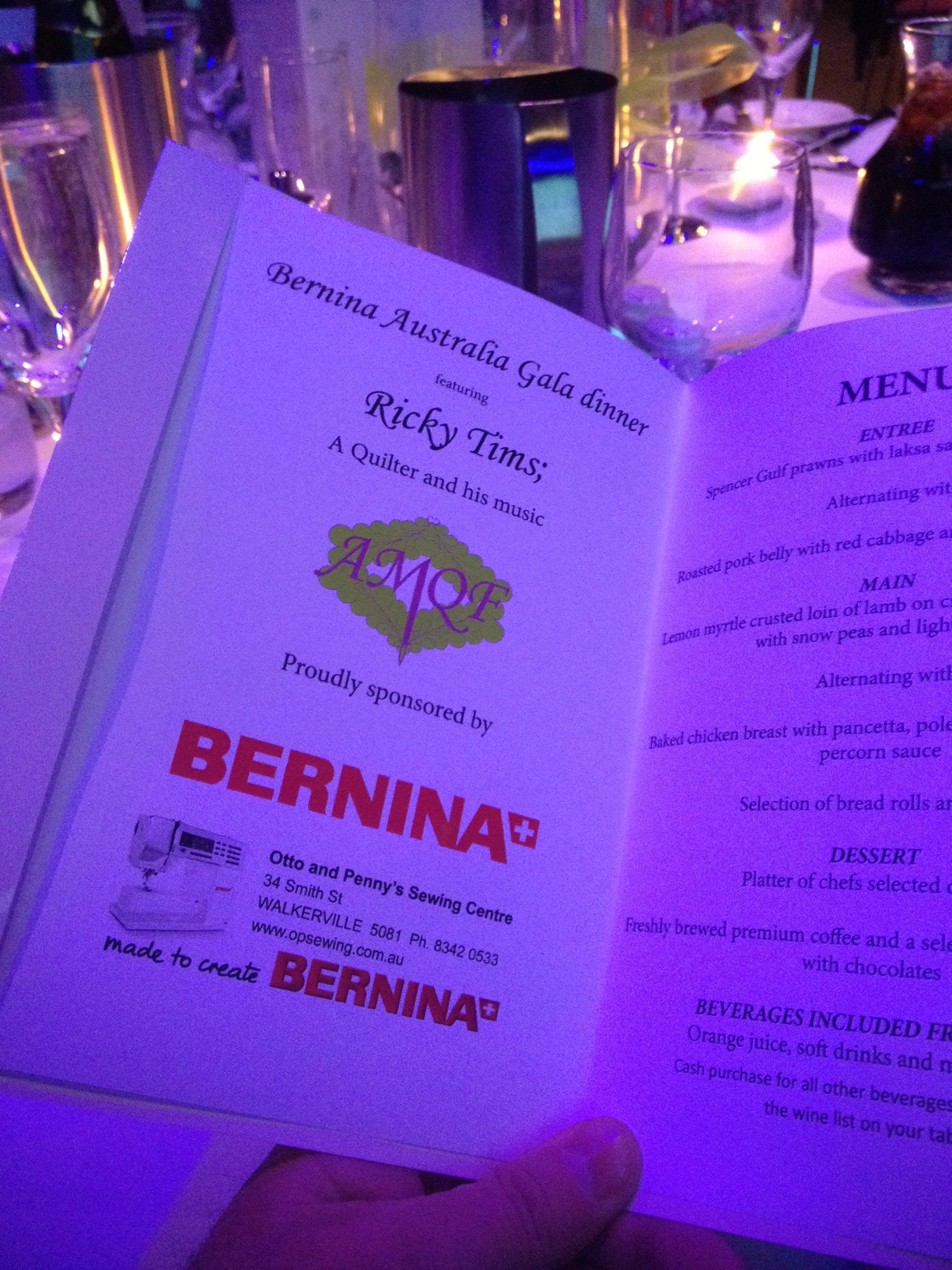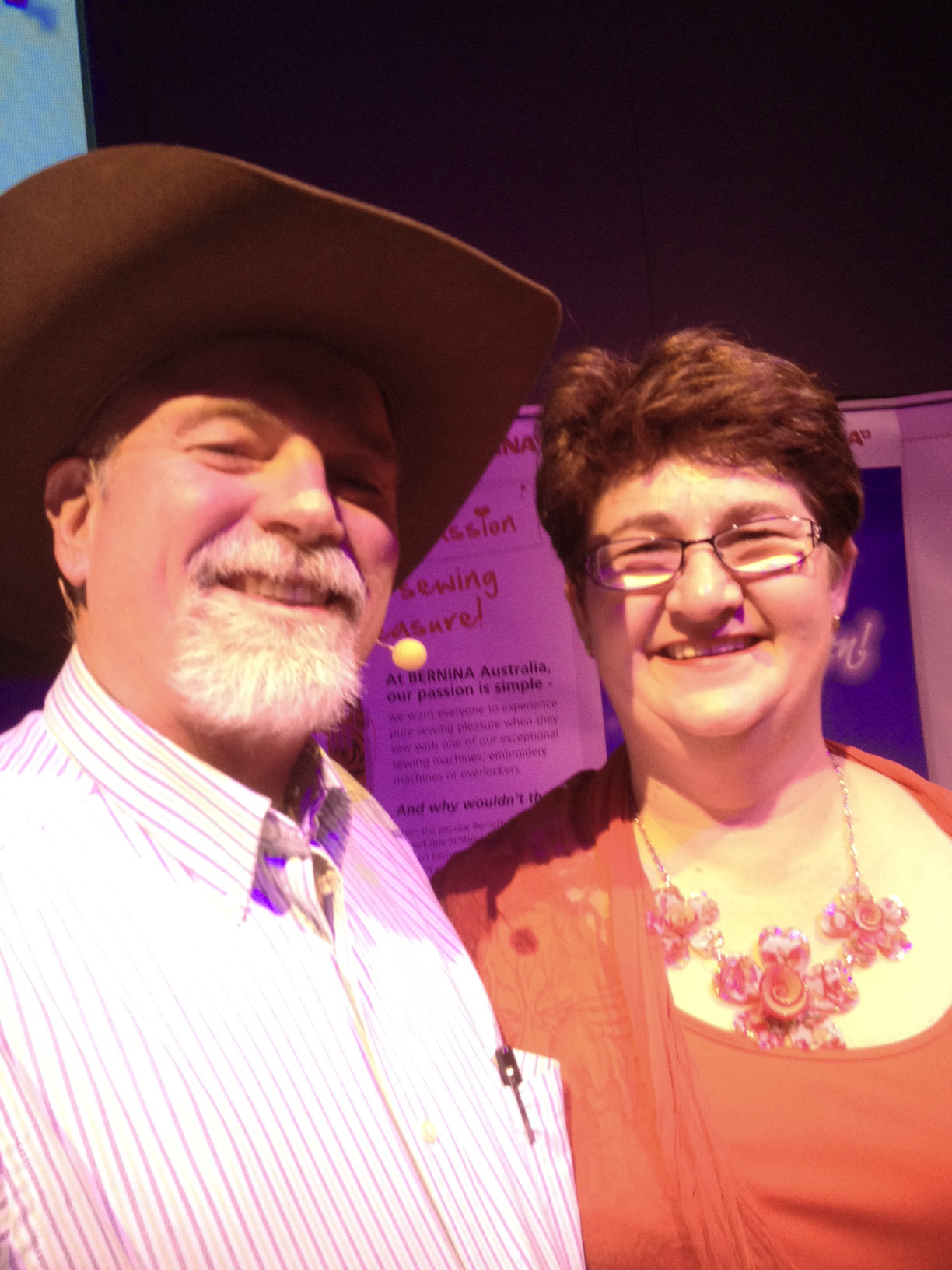 Major thanks to Bernina in Australia (Otto and Penny too!) for sponsoring my performance at the Gala Dinner during the Australian Machine Quilting Festival. Tracey Browning and Sharon Parkinson (festival organizers) have a great thing going for machine quilters down under. Whoo-hoo!

On Saturday, I fly to New Brunswick, Canada to take a phototograpy workshop. I've wanted to sit in the student's chair and this is my chance. The workshop will be six days and I hope to learn a lot about photography - a hobby I really enjoy.

I think you'll agree - I need to stay a bit busier. No more lazing around - I'm just sayin'...