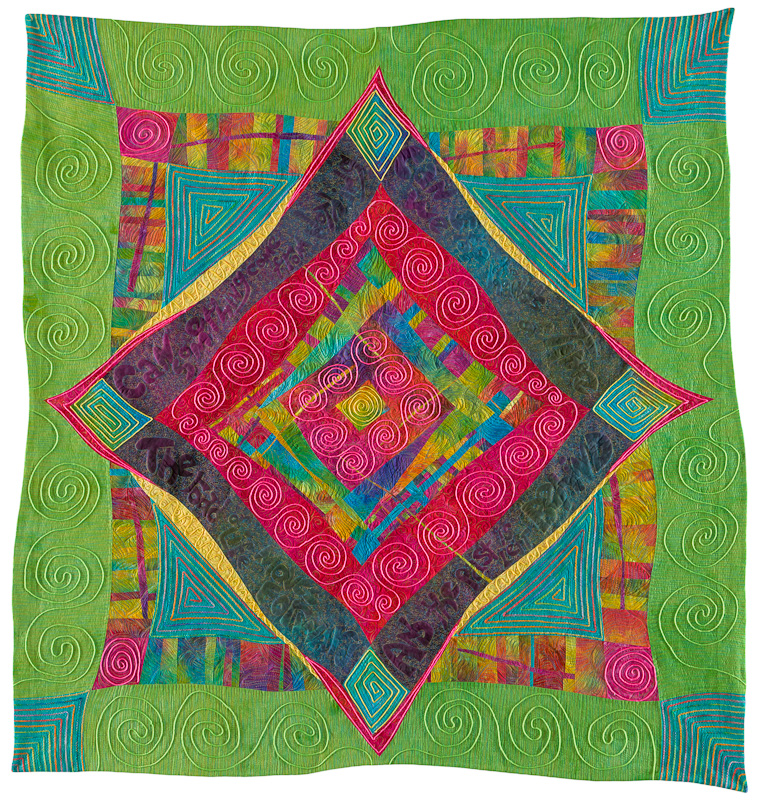 Lifelines III: Can Something Come From Nothing? approx. 60" x 60" - by Ricky Tims (2012)



Whoo-hoo! I'm flying high this morning. My quilt, Lifelines III: Can Something Come from Nothing has won first prize at the International Quilt Festival in Houston. I'm stunned really! This quilt was so much fun to make. It was total playtime! In addition to the "caveman" (improvisational) piecing, the free motion couching with the Bernina free-motion couching foot worked like a charm. The quilt basically built itself and grew out of spontaneity.

The past couple of years I began playing with inserting long, skinny, "V-shaped" wedges into my patchwork, similar to putting in a gusset only way longer and skinnier than normal. I called these inserts "lifelines" because they reminded me of the lifelines on our palms. In this case, I also wrote a poem and stitched it into the quilting. The lines of a poem can also be called "lifelines" if they have some sort of life message. Here's the poem.

Can something come from nothing?
Can we stop the hands of time?
The road of life moves forward,
And the past is left behind.