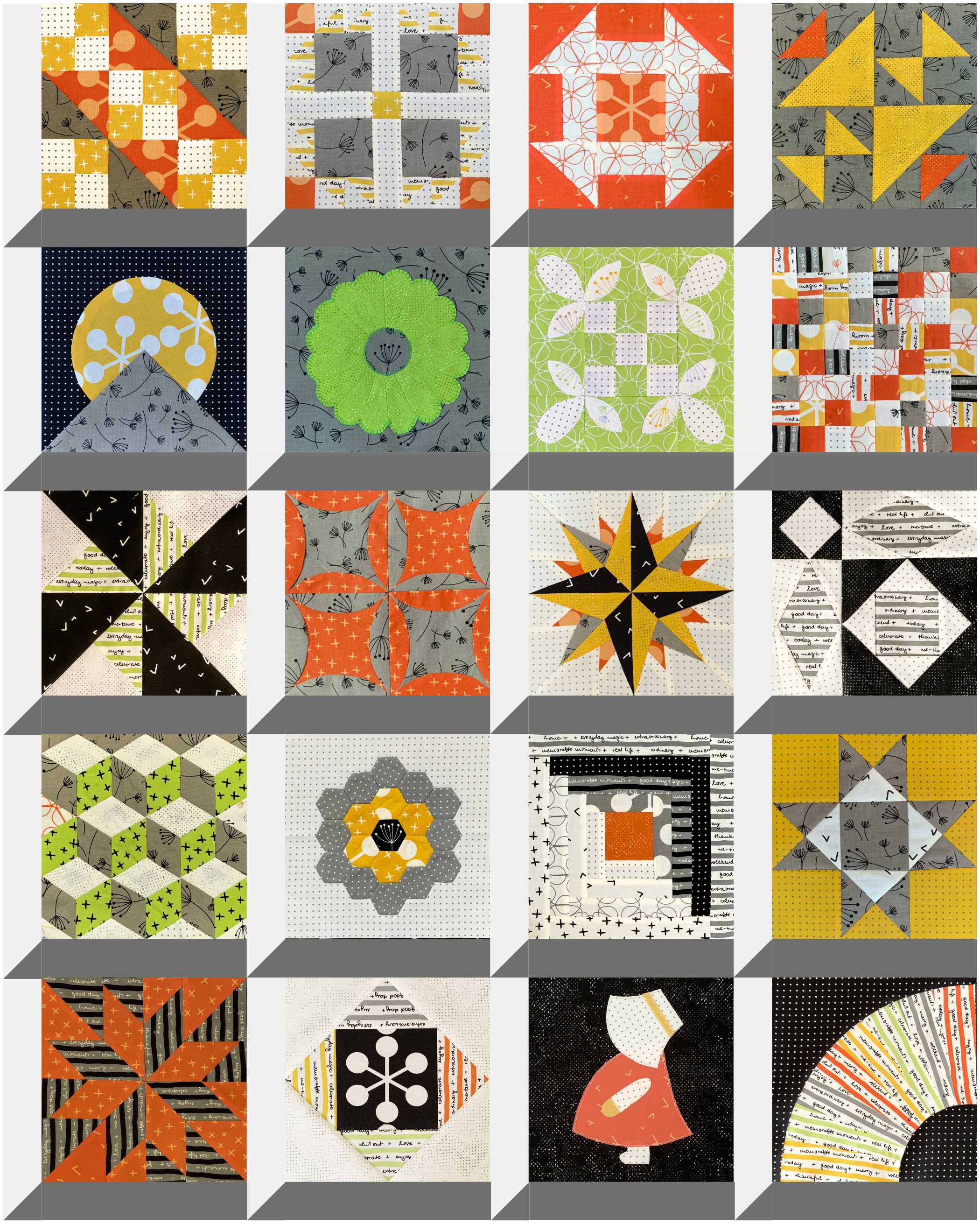 Lizzy Albright Sampler Quilt, Claudia Itzwerth 
Click image for detailed view.
The German Patchwork Guild is doing 
doing a sew-along this year that is featuring my Lizzy Albright quilt. Check out the fun fabrics that are being used in this quilt. This week's quilt, from Claudia Itzwerth, features the Grunge fabrics from Moda. 
The German guild members decided to sew the Lizzy after a Germany-wide vote and it was clear to me that I wanted to be a part of this sew-along, because the multitude of exciting blocks is a real skill builder! But I'm more of a modern quilter and so I opted for the modern fabric collection "Quotation" by Zen Chic for Moda Fabrics. The strong contrasts require a well-considered color choice for each block and, above all, an overview of the quilt layout so that the colors are well distributed in the quilt later. The bright colors of this fabric collection also allow the modern touch of for example the traditional appliqué blocks. With every new block I look forward to the completion of this beautiful quilt and I will certainly remember this sew along for the rest of my life.
Thank you for sharing with us, Claudia! We love your modern iteration of the Lizzy quilt!
If you would like to make the Lizzy Albright quilt, I have the pattern book for those wanting to use your own fabrics - but also the Lizzy Albright quilt fabric kit which includes the pattern book.
Read here about Silke VonHoffman's quilt that was recently featured.
Here is another Lizzy Albright quilt featuring work by Baerbl Vollertsen.