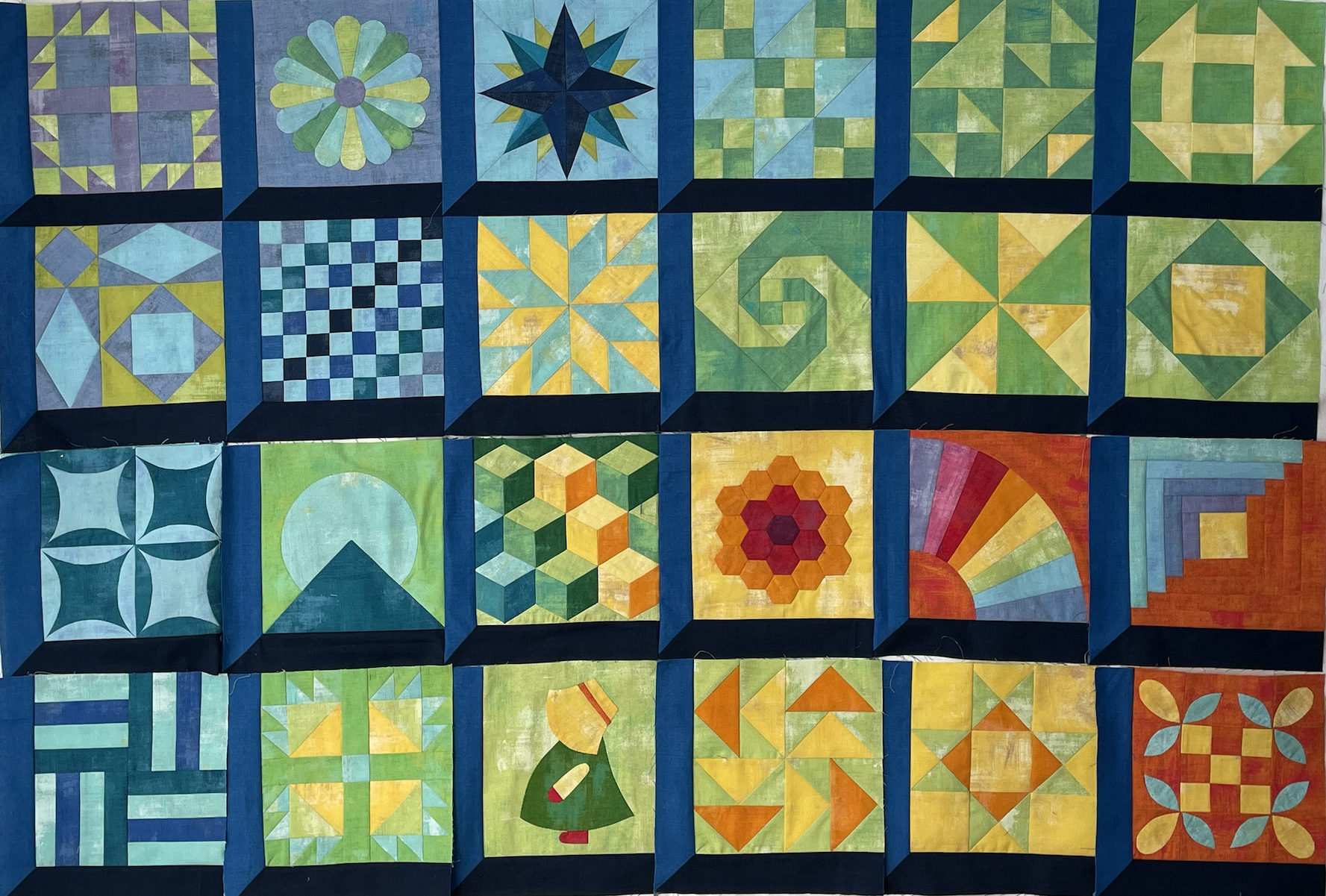 Lizzy Albright Sampler Quilt, Baerbl Vollertsen 
Click image for detailed view.
The German Patchwork Guild is doing a sew-along this year that is featuring my Lizzy Albright quilt. I wanted to feature some of the fun fabrics that are being used by the German quilters. This week's quilt, from Baerbl Vollertsen, features the Grunge fabrics from Moda. 
After sewing 2 lockdown quilts from existing fabrics, it was huge fun to choose the
wonderful Grunge fabrics from Moda in the store. I'm working in a gradient
from pink/red (bottom right) to blue/purple (top left). Our members are very
fortunate to have Ricky supporting us through Zoom meetings.
Great work, Baerbl! Thanks for sharing your progress with us.
If you would like to make the Lizzy Albright quilt, I have the pattern book for those wanting to use your own fabrics - but also the Lizzy Albright quilt fabric kit which includes the pattern book.
Read here about Silke VonHoffman's quilt from last week.