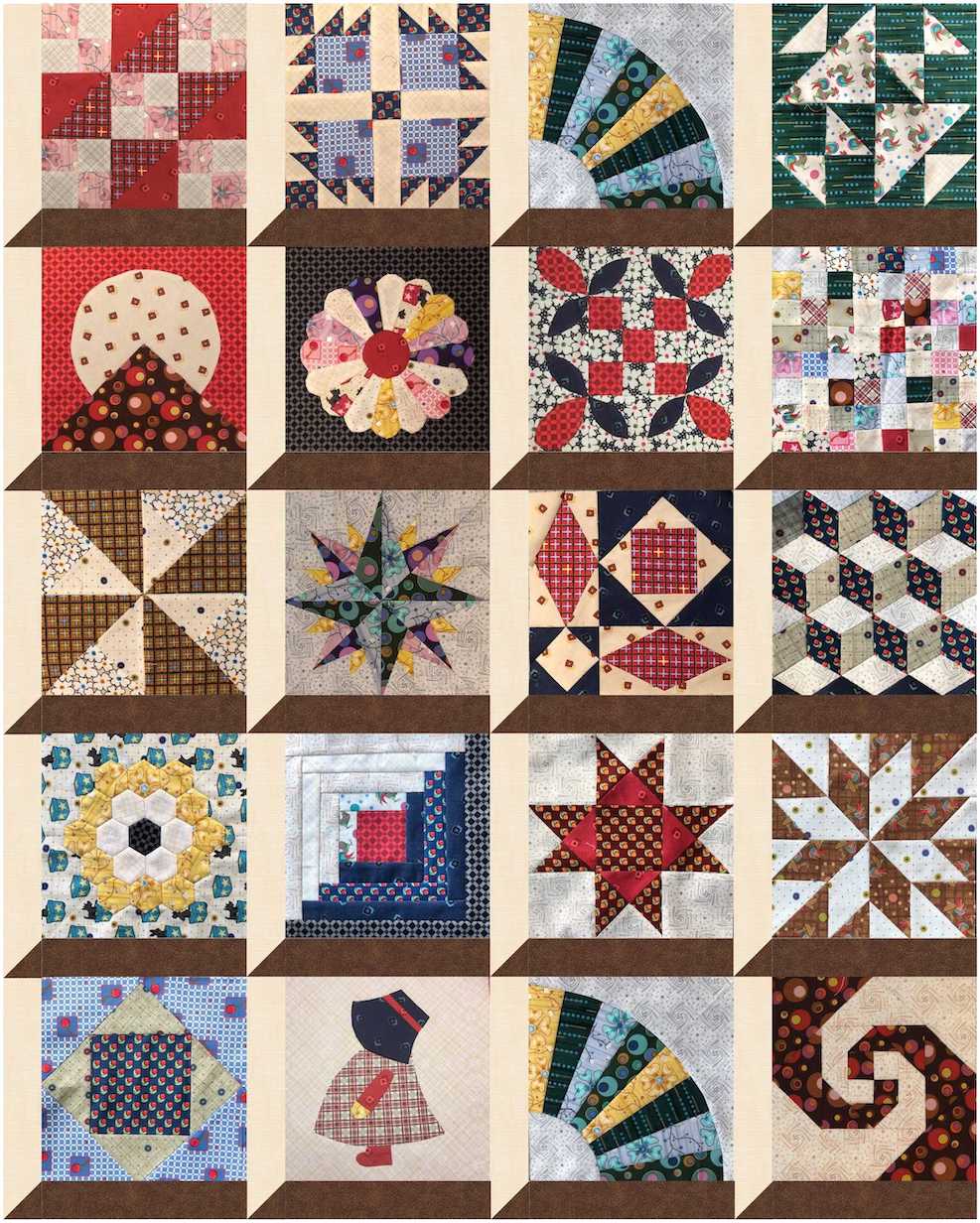 Lizzy Albright Sampler Quilt, Silke Von Hoffman
Click image for detailed view.
The German Patchwork Guild holds a nationwide sew-along every year, which is decided upon via a vote of the membership. This year the Lizzy Albright quilt by Ricky Tims was chosen. Every Friday the participants meet, the new block is presented, along with a how-to demonstration. I meet with the participants and provides support via Zoom.  I am so inspired and exhilarated by the creativity I see with this group!
For the next 4 weeks, I am featuring some of this amazing work and giving space in my blog to for the German quilters to share their stories. This week's quilt, from Silke VonHoffman, features the Lizzy fabrics I designed for Benartex.  
Silke says:
This is my second sampler quilt I've sewn and even though I've been doing patchwork for over 25 years. I usually sew more modern, I also prefer hand dyed and batik fabrics.
But when I saw this great quilt with the story that goes with it, I knew I wanted to make it in the original fabrics. With each block I look at the pattern and just choose the fabric combination according to the mood of the day. There is no overall concept or working by color gradient. Only the yellow fabrics I try to use distributed throughout the quilt.
Congratulations, Silke!