Hugo and I have arrived in Portugal and I look forward having Hugo guide me around. We are also planning some fun family time. Upon our arrival we went directly to Navaré to see the big waves...the largest waves in the world. It's a surfers paradise...or nightmare...depending on your skill level. I'm told when the real big waves come only qualified professional are allowed and even then there is a swarm of rescuers at the ready should something go wrong.
The waters off Nazaré, Portugal, cooperate in a big way. Just-right conditions there have churned out some of the largest waves ever surfed.
In winter, the waves off North Beach (Praia do Norte) average about 15 meters (50 feet) high. On an exceptional day, surfers can catch a wave towering around 24 meters (80 feet). October 29, 2020, was one of the exceptional days: That's when Portuguese surfer António Laureano surfed a 101.4-foot wave (shown here).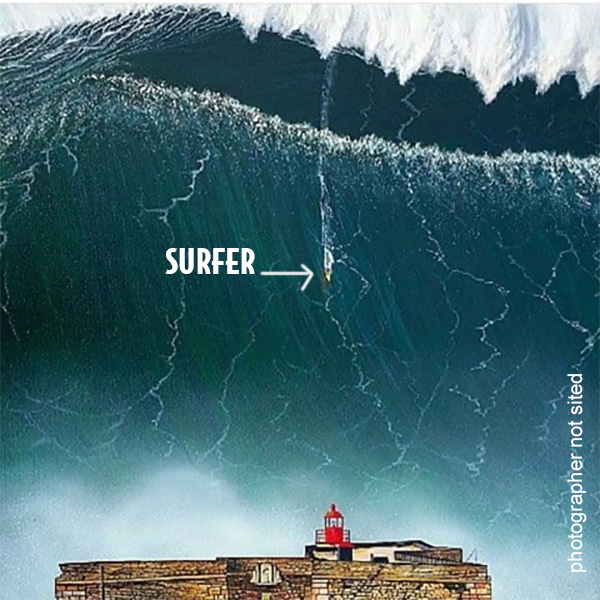 Then we headed to Coimbra, a university town and the third largest city in Portugal (behind Lisbon and Porto). The view from the river was stunning and it inspired me to take a photo that would be a fun jigsaw puzzle. Hope you will enjoy!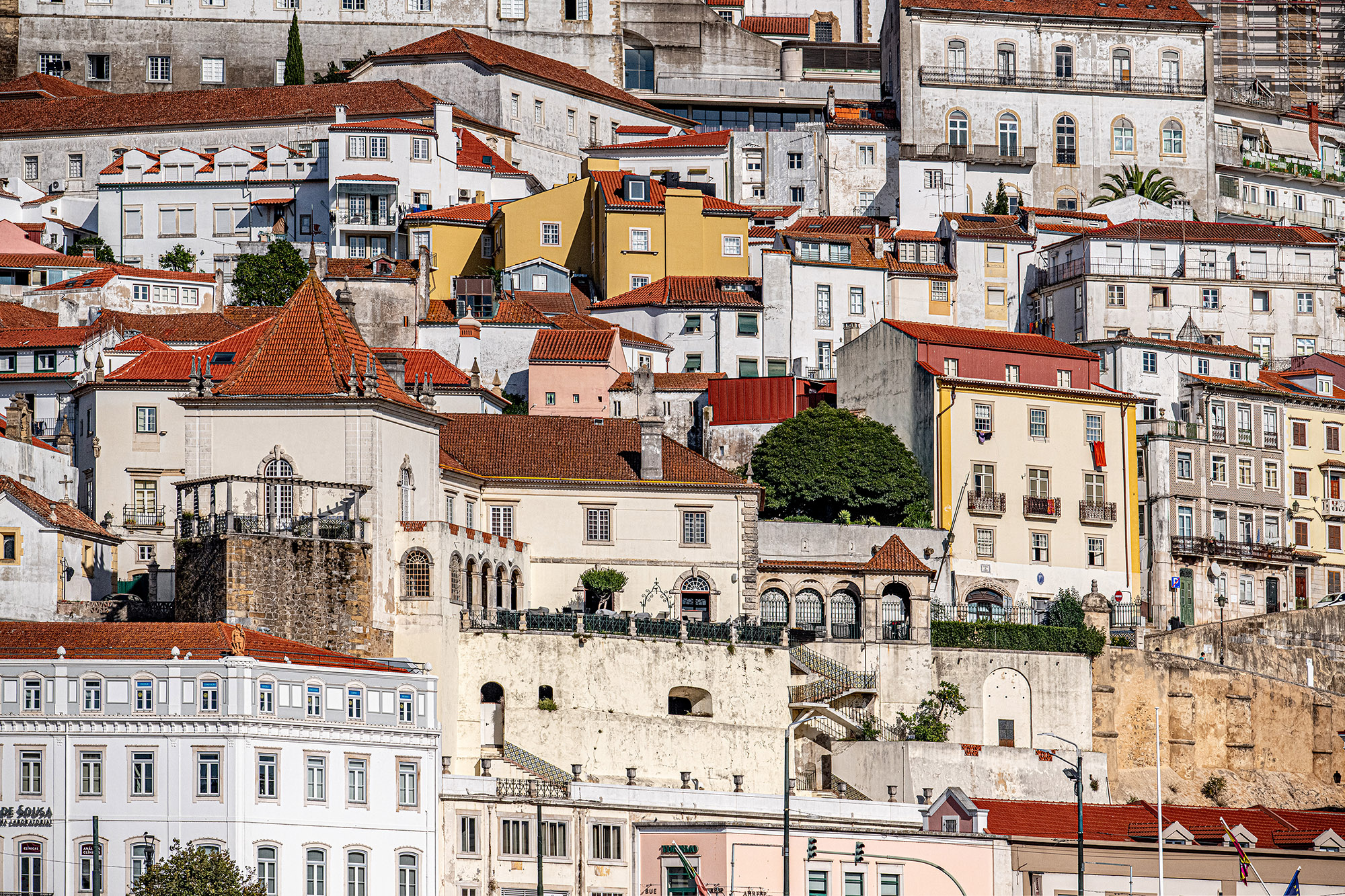 TRY THE JIGSAW PUZZLE
Choose your own difficulty. Click the 9-patch grid to change number of pieces. Click the circle arrow to make the puzzle pieces rotating instead of stable orientation. Also, there are tips under the "?" on the upper right of the puzzle. If you'd like a full screen version, click the button below. Have fun!