My dad made tons of quilt and also left behind more than two dozen full-size quilt tops. This one was made using my hand-dyed fabrics (that's just about all he would use), and features the one-seam flying geese method. 
I'm making good use of the BERNINA Q24. I digitized the two designs using the Art and Stitch software and then positioned each design (one at a time) using the QMatic. I love how it turned out. I'm hoping you will enjoy it and also enjoy doing the jigsaw puzzle.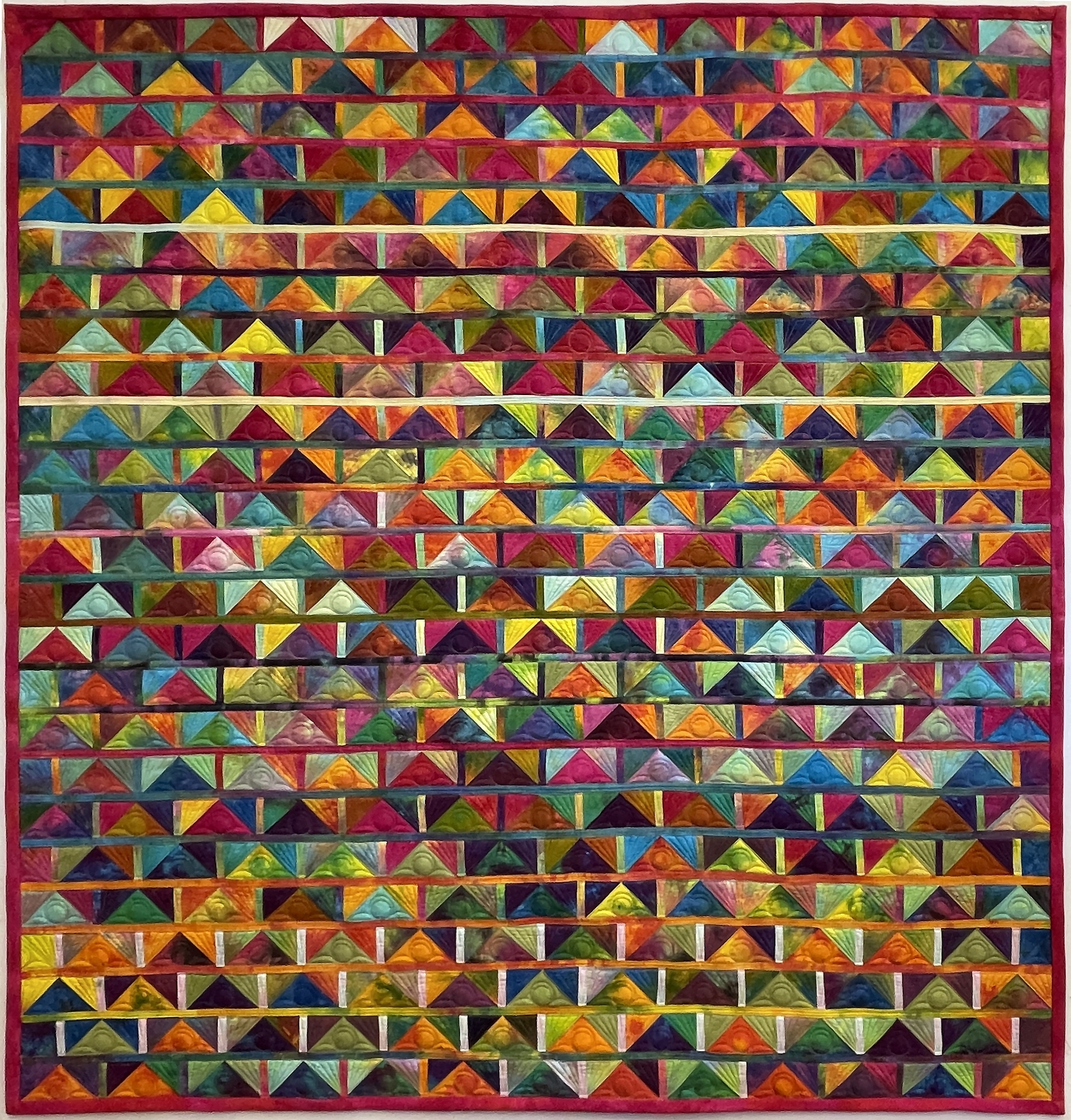 TRY THE JIGSAW PUZZLE
Choose your own difficulty. Click the 9-patch grid to change number of pieces. Click the circle arrow to make the puzzle pieces rotating instead of stable orientation. Also, there are tips under the "?" on the upper right of the puzzle. If you'd like a full screen version, click the button below. Have fun!