Photos of the Week - Week 12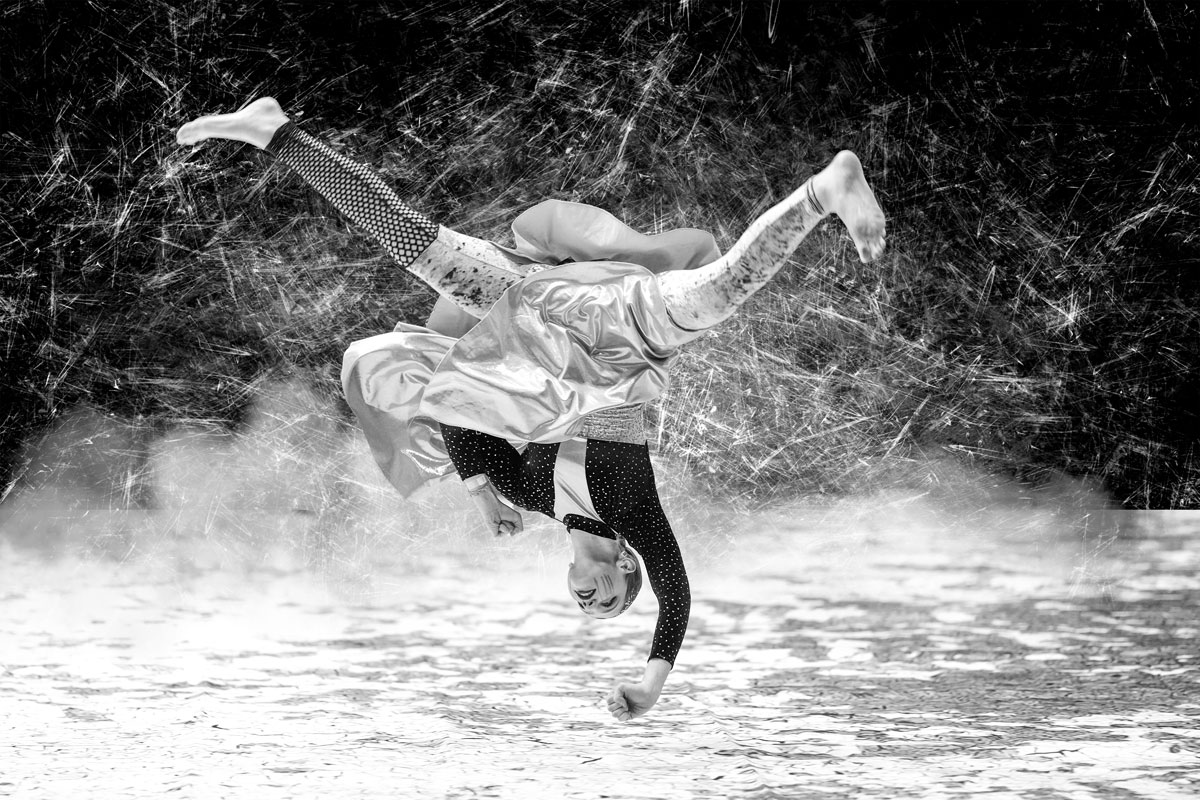 Critique Group Challenge: 
Week 12, Free For All
Photo by Chris Maher
Click to view a larger image 
Chris says: 
On Sunday I attended the World Guard International (WGI) Regional in Bethlehem PA. For the challenge, I decided to put some limits on myself that I couldn't do normally since I was not the official photographer for the event. My limits were to put my 30 fps camera in single shot mode, shoot only in B&W (since it is mirrorless I basically watched the show in B&W which was a cool experience), and use one prime lens - the 135 f/1.8. I caught this shot pretty early in the event and it turned out to be my favorite. I decided to bring it into Photoshop and add a background since the original had one person in the stands and I thought it was distracting. The gym was pretty dark and the B&W processing seemed to fit the venue well. My year word is Value selected, in part, to encourage me to do more black and white photography, so this was the perfect opportunity. This is Hempfile HS and their show had something to do with gold.

One other thing I did that I could never do as the official photographer - I took a break and missed three groups! I didn't want to get caught in the lunch rush, so I went out early. I not only grabbed some food but ran into some friends. It was a good break. When I got back, sitting right behind me was a good friend who was also shooting Sony. I hadn't seen him in a while and it was very nice to catch up. I headed home as soon as the last group finished as we had a family dinner planned.
52-Week Photo Challenge Class




Week 12 - Do Over

 

Week 52 Photo Challenge:

Week 12, Do Over

Photo by Denneen Peterson

Click to view a larger image.

Denneen says:  

I hunted on our property for subjects and wasn't feeling it today for the cacti or poles. However, I saw these doves that posed for quite a long time on this ocotillo wand as I moved closer and closer. I set ISO at 100, aperture at 2.8, and used the meter to turn the shutter wheel to 1/800. I like how the doves and a portion of their ocotillo perch are in focus and the closer ocotillo wands and background vegation are out of focus. I cropped to leave out a distracting ocotillo wand and to make a decent composition for the birds. This was late afternoon light, so I adjusted highlights and shadows, whites and blacks. I put some of the blacks back in to make the background trees darker. I masked and darkened all four edges. I also darkenened a bright spot beneath the doves.

 

Smart Phone Photo Challenges


Week 12 - Paper

Smart Phone Challenge:

Week 12, Paper

Photo by Katie Sprugel

Click to view a larger image.

Katie says:

I wanted to create a double image with paper and trees. I used Image Blender to overlay a photo of tree bark and a stack of magazines. I like the way it almost makes the photo 3 dimensional. If you look on the left , you see more of the bark snd from the right you see more of the magazines.