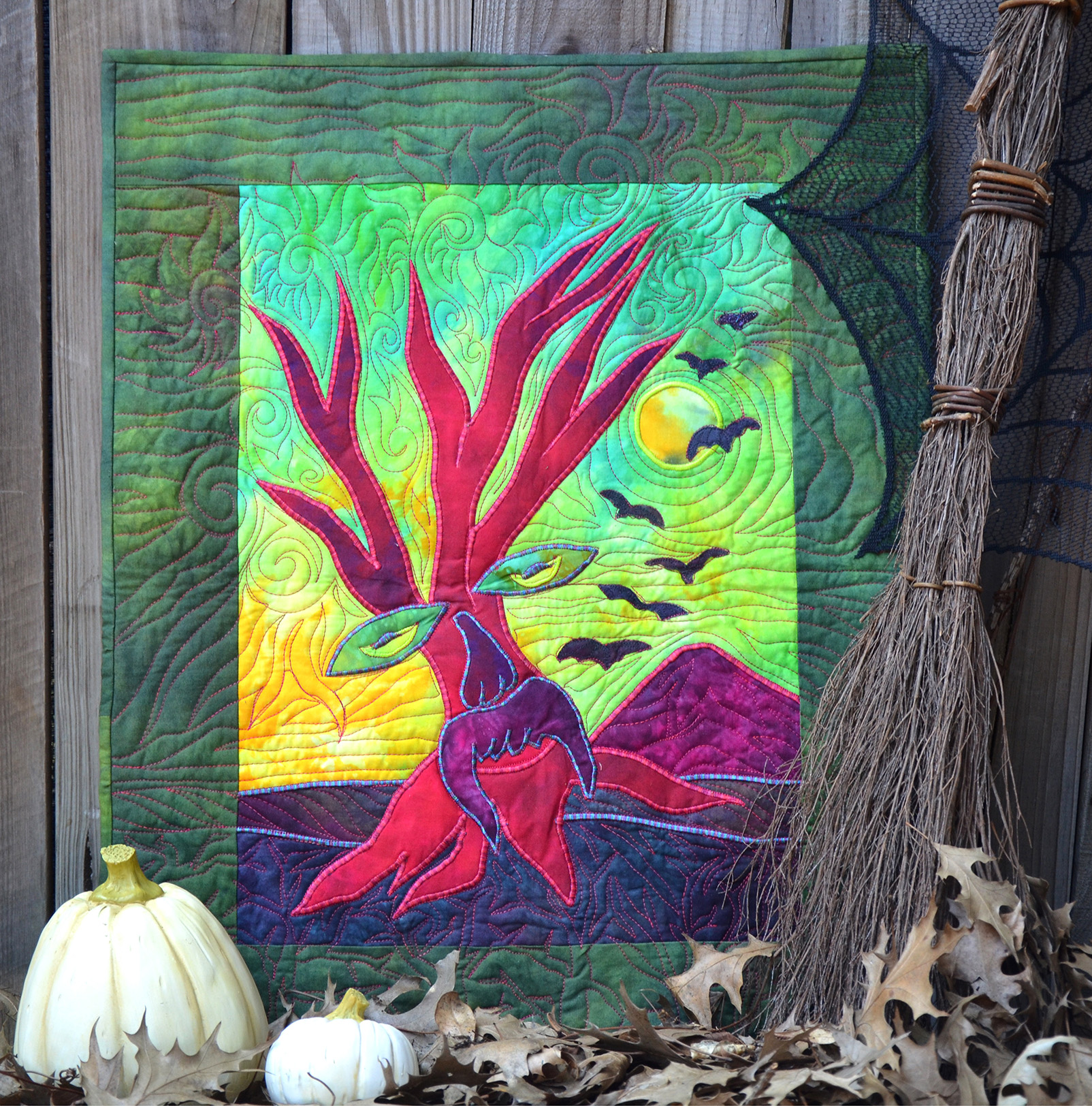 Spooky Tree
Tis the season - the spooky season that is. Spooky tree was a fun project to make. The idea was that it would be like Mr. Potato Head. The base is there, and you can create your own spooky or funny face. This is a super great project for kids. The appliqué can be stitched - or just fused in place. 
I think you'll have fun, make a keepsake, and make a few memories along the way. This is a fun jigsaw puzzle to do with the youngsters too!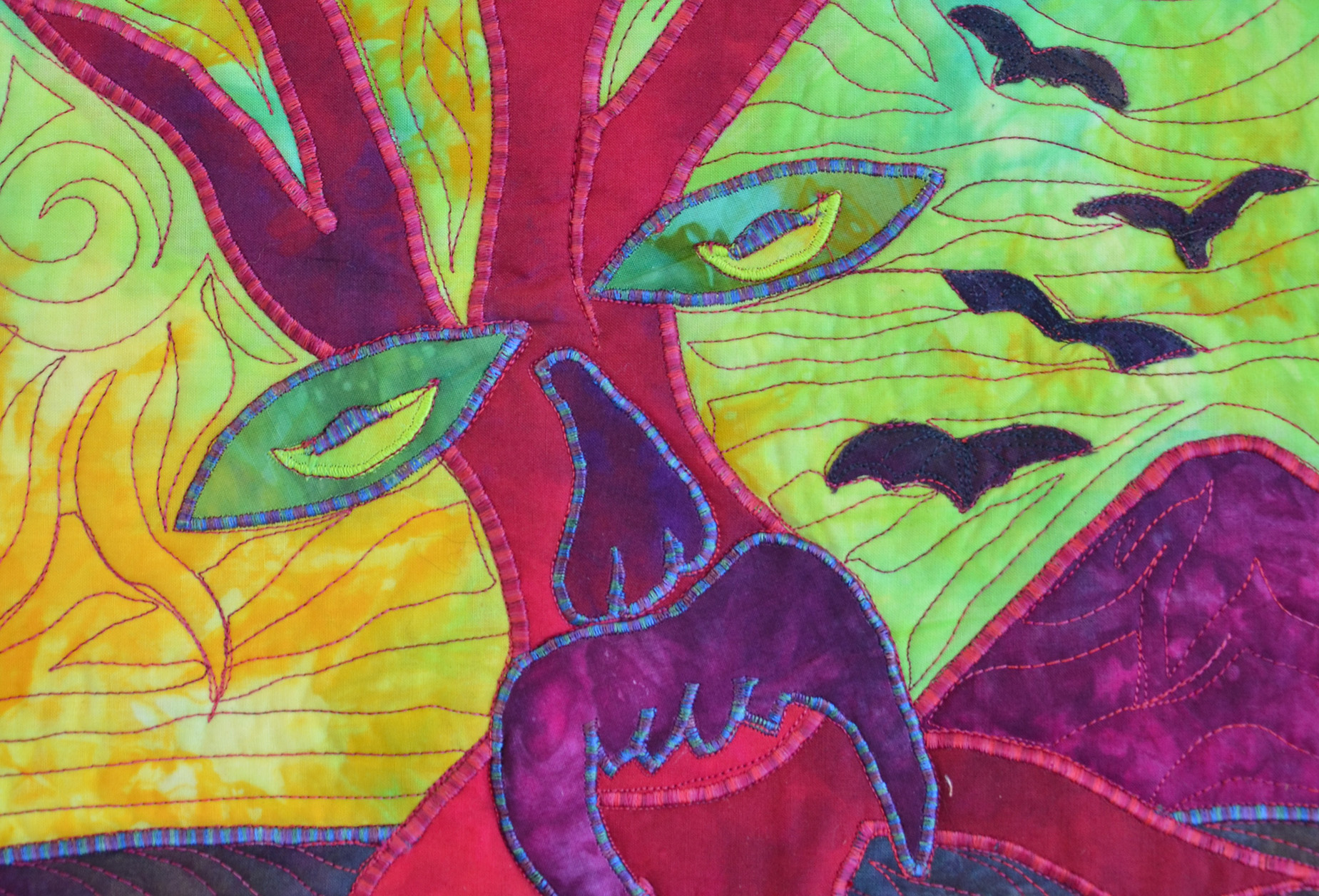 click on quilt for full size view
TRY THE JIGSAW PUZZLE
Choose your own difficulty. Click the 9-patch grid to change number of pieces. Click the circle arrow to make the puzzle pieces rotating instead of stable orientation. Also, there are tips under the "?" on the upper right of the puzzle. If you'd like a full screen version, click the button below. Have fun!