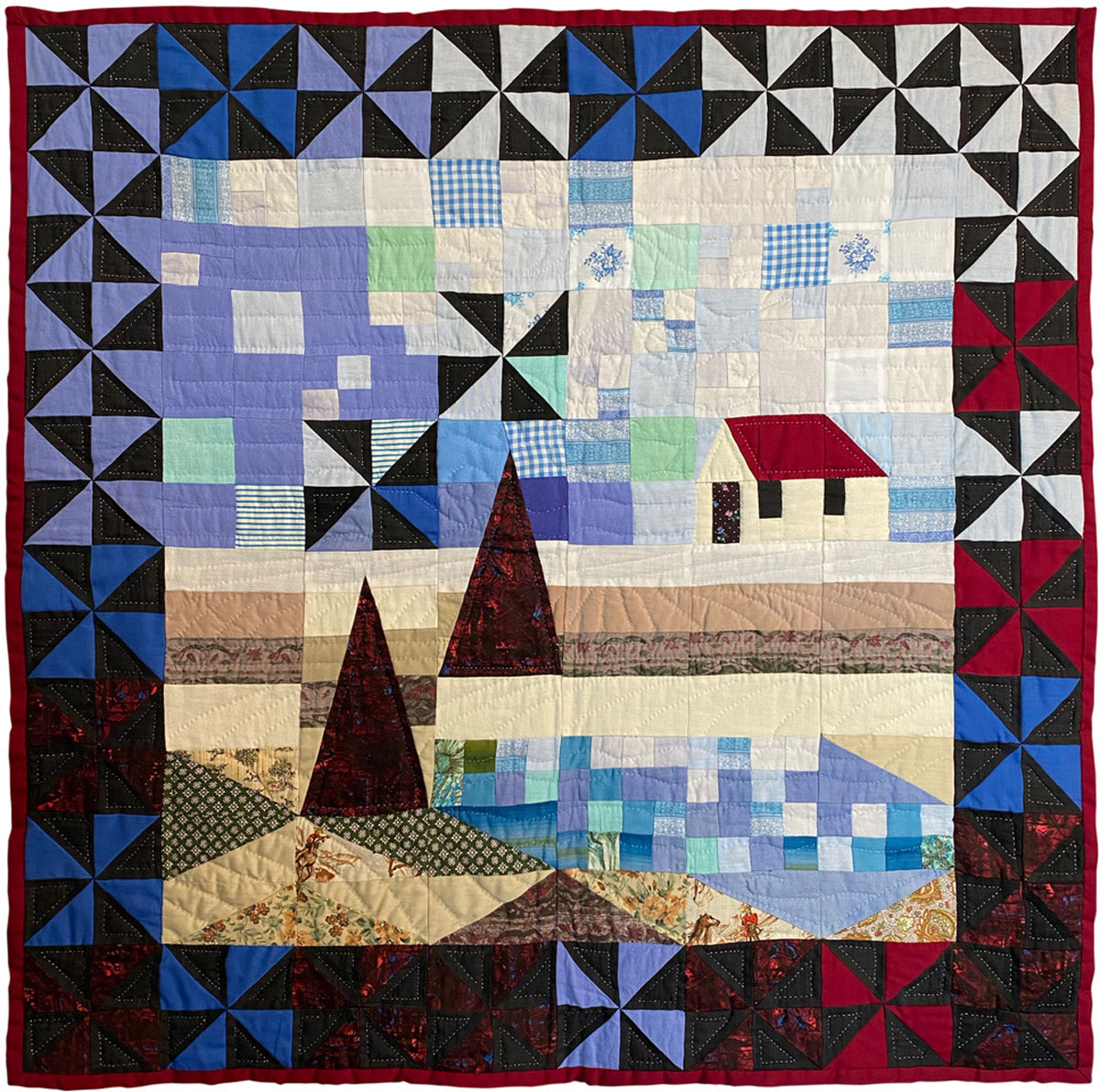 Summer Storm in Clay CO, TX
When I first began quilting (1991), I was smitten and obsessed. I delved into every technique that came my way. I also was rubbing two nickels together trying to make a dime and so my fabric stash was comprised of cut-up clothing given to me by friends. The fabrics in this quilt are scraps. My dad's mom, Marble Virginia Chesher Tims, had recently passed away. She was a quilter. Dad went rooting through the attic in the old family farmhouse (located in Clay County, Texas) and discovered a box of Grandmother's fabrics and scraps. He brought them to me on his next visit to St. Louis and I added them to my growing fabric stash.
Somewhere I had read about creating a pictorial quilt by using traditional blocks and maybe one or two theme blocks. I sketched out a design on grid paper that included the old red-roofed farmhouse and used the pinwheel blocks to represent the windmills on the farm. I used my grandmother's scraps to make the quilt. To this day, I love this quilt—and I love looking at the prints in this quilt. The cowboy and horse fabric are a favorite, but there was not much of it. The dark burgundy print was once, without doubt, one of Grandmother's dresses. I hand quilted the quilt as I hadn't really delved into machine quilting at this point. It was my first attempt at creating quilting textures. These were meant to enhance the furrows in fields and the wind blowing through the windmills.
I should note, North Texas is known for big thunderstorms and tornadoes. The fabrics were placed on the horizon to give the impression of an impending storm. This quilt has always held a very special place in my heart. For me it represent so much - memories, family, and a milestone on my quilting journey. In 2021 I finally created an online class…Gridified Art Quilts. The class is about this traditional method of piecing to create artful wall quilts. From time to time, this Gridified Art Quilt class is offered at www.letsquilttogether.com. If this appeals to you, I hope you will join me for a future class on this method.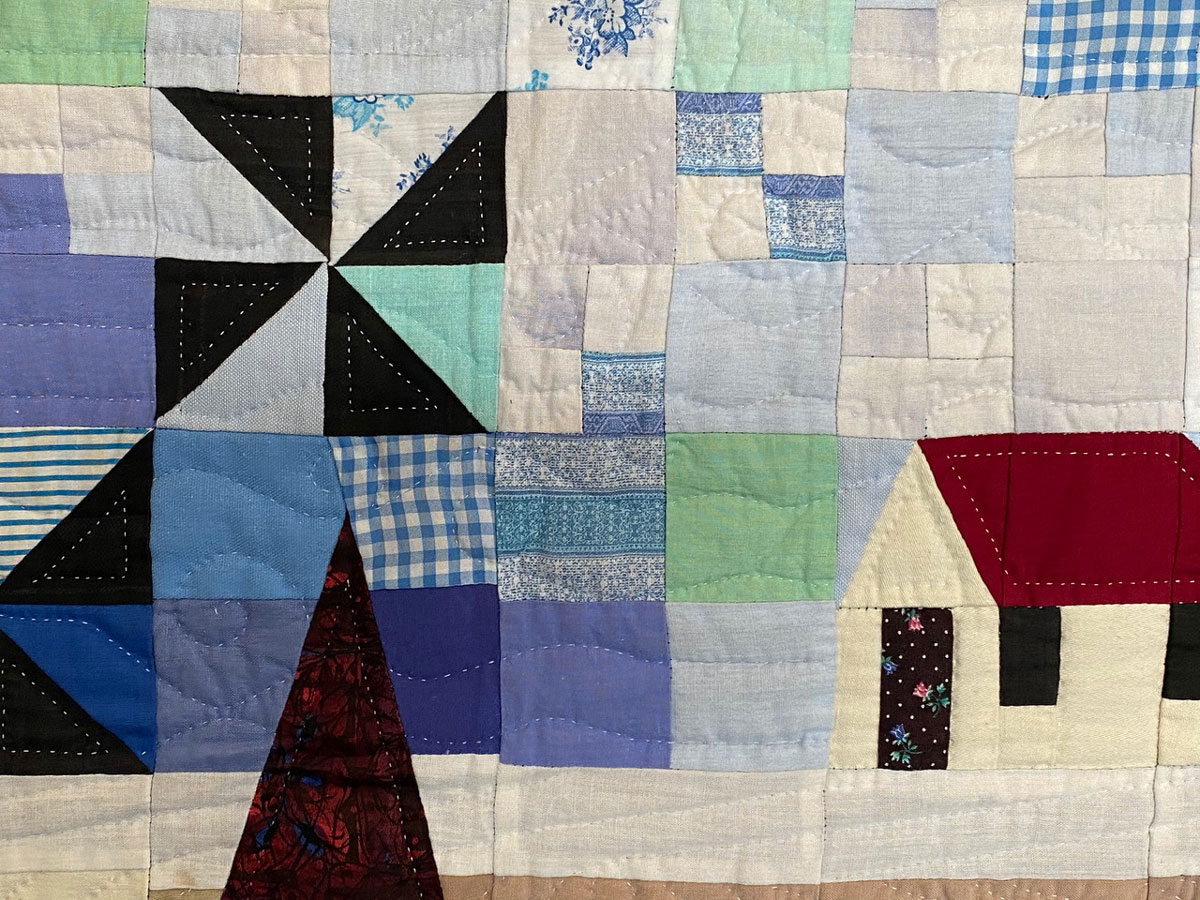 click on quilt for full size view
TRY THE JIGSAW PUZZLE
Choose your own difficulty. Click the 9-patch grid to change number of pieces. Click the circle arrow to make the puzzle pieces rotating instead of stable orientation. Also, there are tips under the "?" on the upper right of the puzzle. If you'd like a full screen version, click the button below. Have fun!