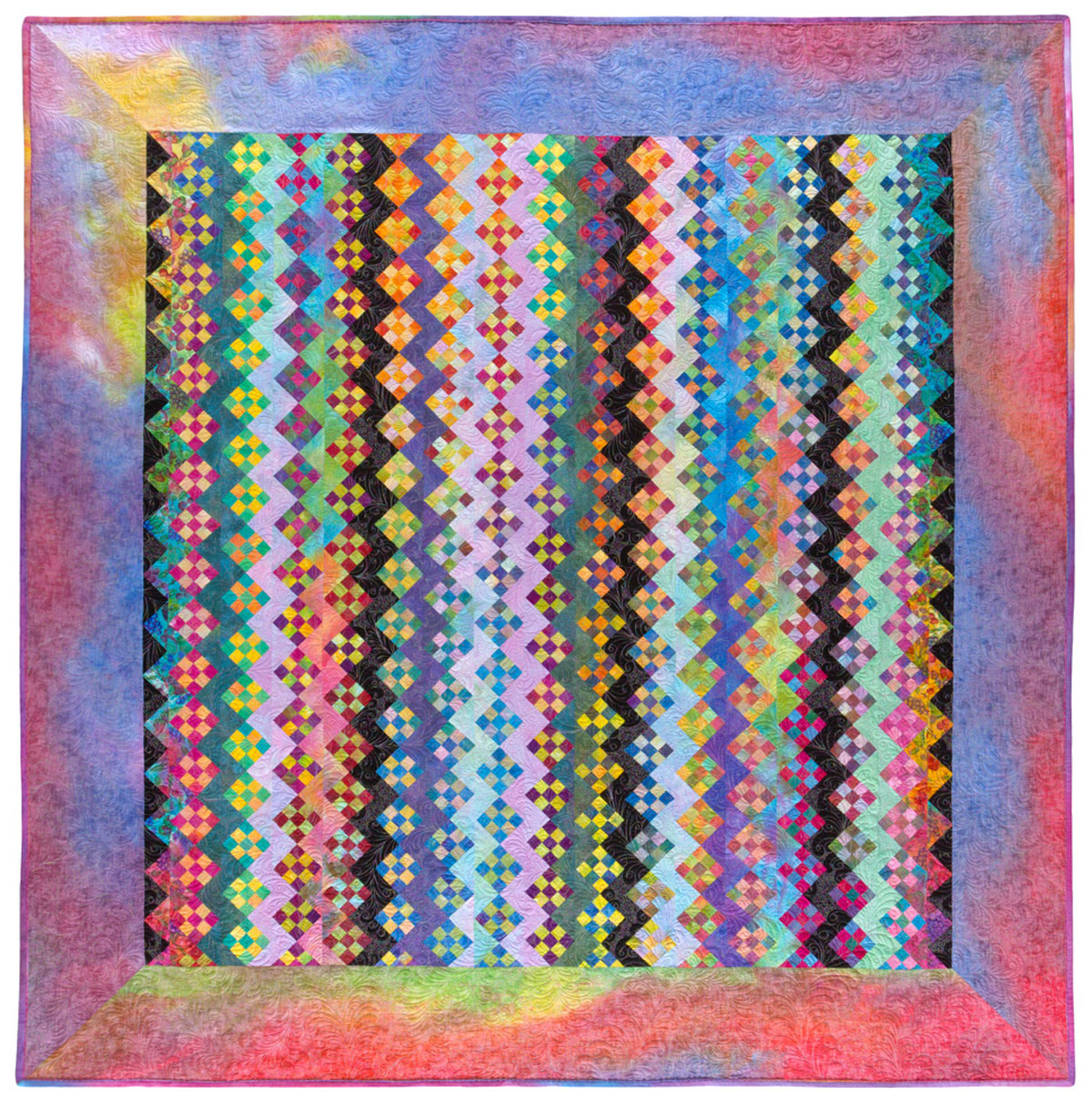 Northern Lights
Over the years I have often been smitten by antique quilts featured in  books or magazines. Looking through a book, The Darwin D. Bearly Collection: Antique Ohio Amish Quilt (©2006 Darwin D. Bearly and BERNINA), I saw a photo of a quilt that was calling my name. It was based on a Nine Patch, with the blocks set on point in a traditional Streak of the Lightning set. My multi-color fabric was perfect for my vision and I used those in such a way that allowed the color to change and flow down each vertical column.
This is a perfect quilt for both traditional and contemporary quilt makers. Using speedy-cut methods and strip piecing, it comes together in a flash.
Quilt Size: 

87 7/8 x 92 1/8 inches.
Both versions are only $14.98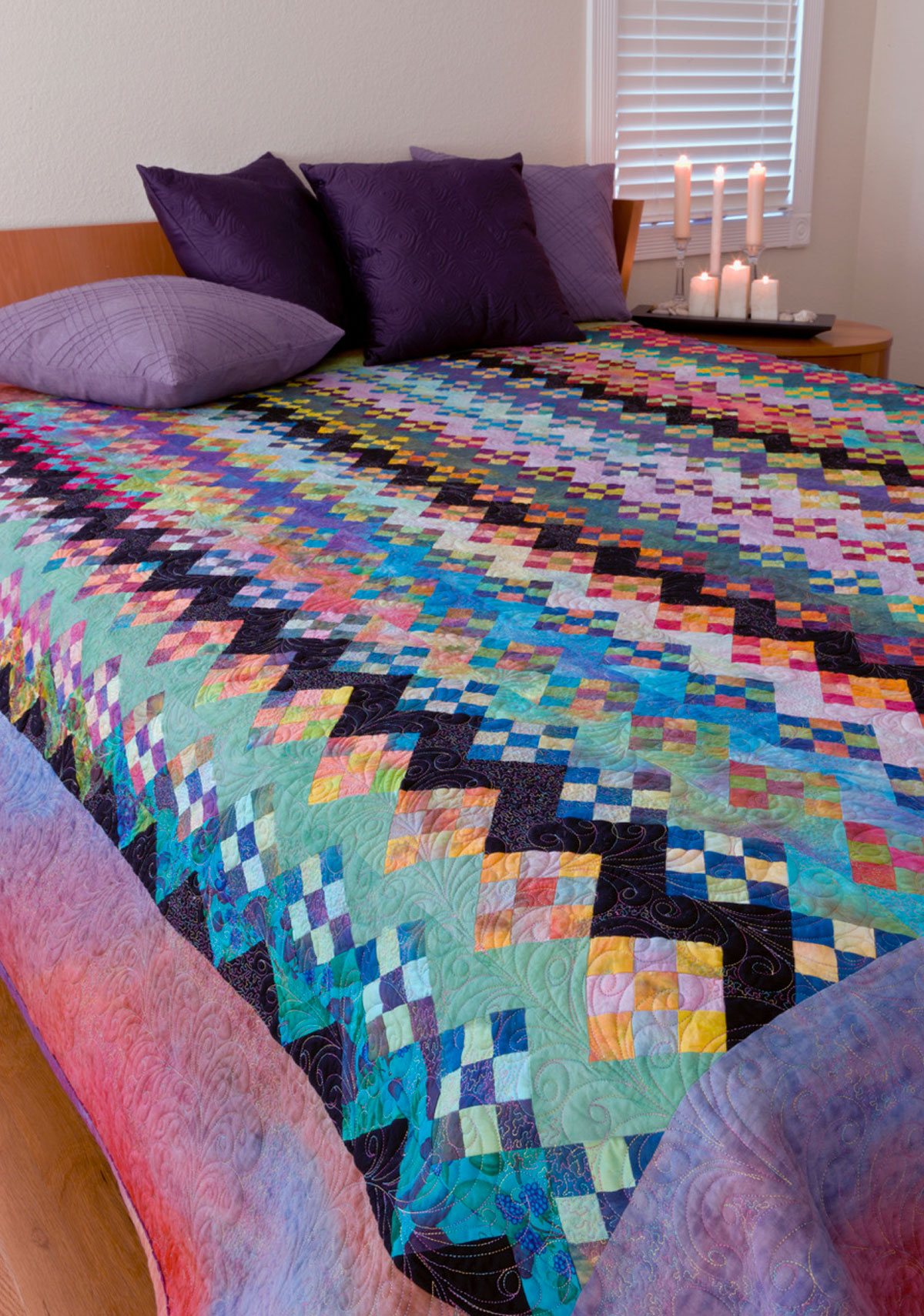 click on quilt for full size view
TRY THE JIGSAW PUZZLE
Choose your own difficulty. Click the 9-patch grid to change number of pieces. Click the circle arrow to make the puzzle pieces rotating instead of stable orientation. Also, there are tips under the "?" on the upper right of the puzzle. If you'd like a full screen version, click the button below. Have fun!