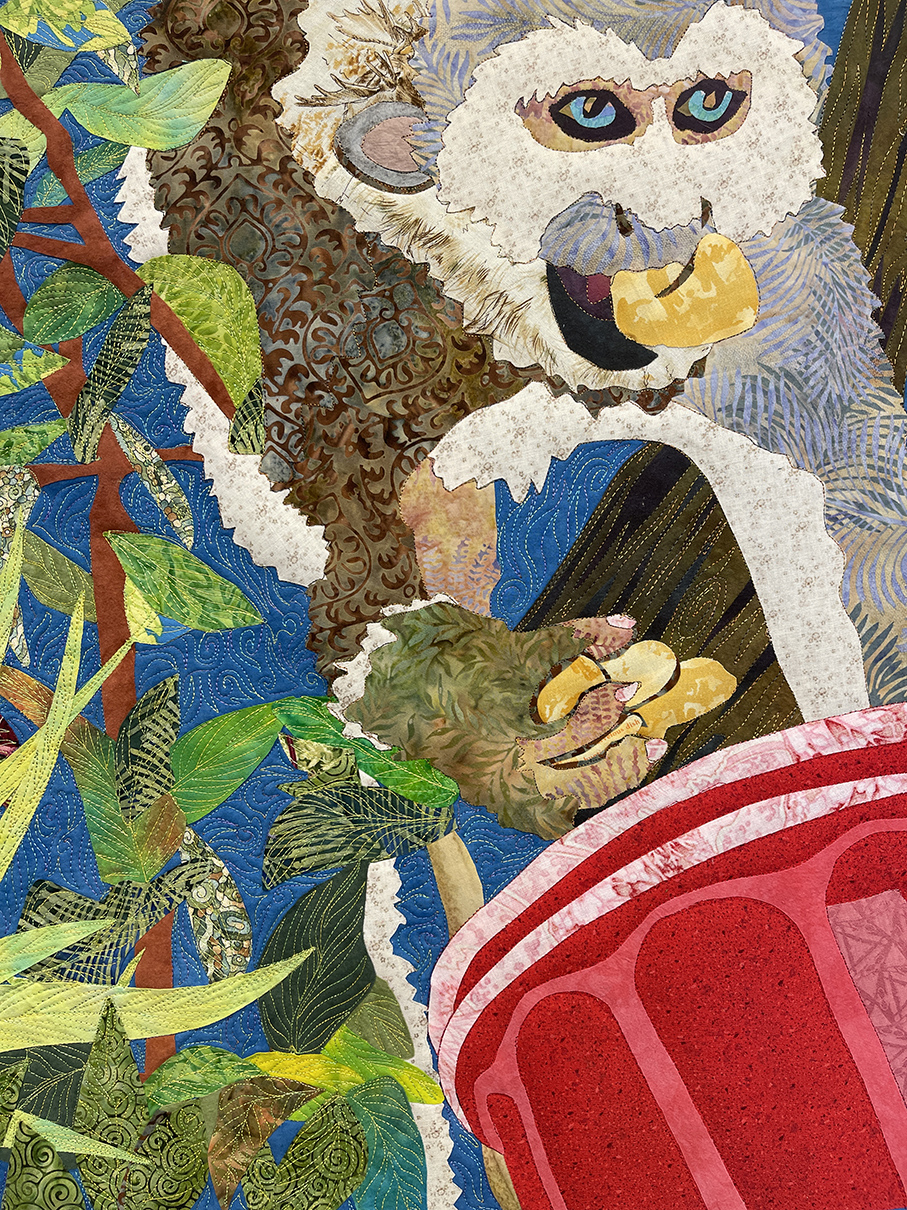 by Kat Bowser, quilted by Ricky Tims
click on quilt for full size view
While Kat has a degree in fashion merchandising, her career has been that of a professional singer. She's never made a quilt and never really seemed to want to. I've known her for such a long time that she's fallen in love with quilting and she was the brain behind using a quilt as inspiration for a story (see Lizzy Albright and the Attic Window, the fantasy novel we co-wrote). 
During her recent visit she asked about making a bulldog block, but while I was out of the room, she pulled up a photo of Itchy, the Brazilian Spider Monkey she feeds from time to time, and asked if she could create her instead. Well, of course! I was so excited to be leading her down this journey.
Selecting fabrics was fun and Kat agrees she learned a lot about how fabric might look one way as a piece of cloth, but cut up into a shape and placed into the scene, gave it a completely different vibe.
Kat works at a place in Floria that has several acres of green space. There used to be forty or more Brazilian spider monkeys on the property, but now only one remains - her name is Itchy. Whenever Itchy insists on a treat, Kat takes a red solo cup full of cashews out to greet her.
I had a blast helping Kat make her first quilt. She used her original photo which show her holding the cup up for Itchy. The friendly primate fills her mouth, then one hand, and then the other and off she goes.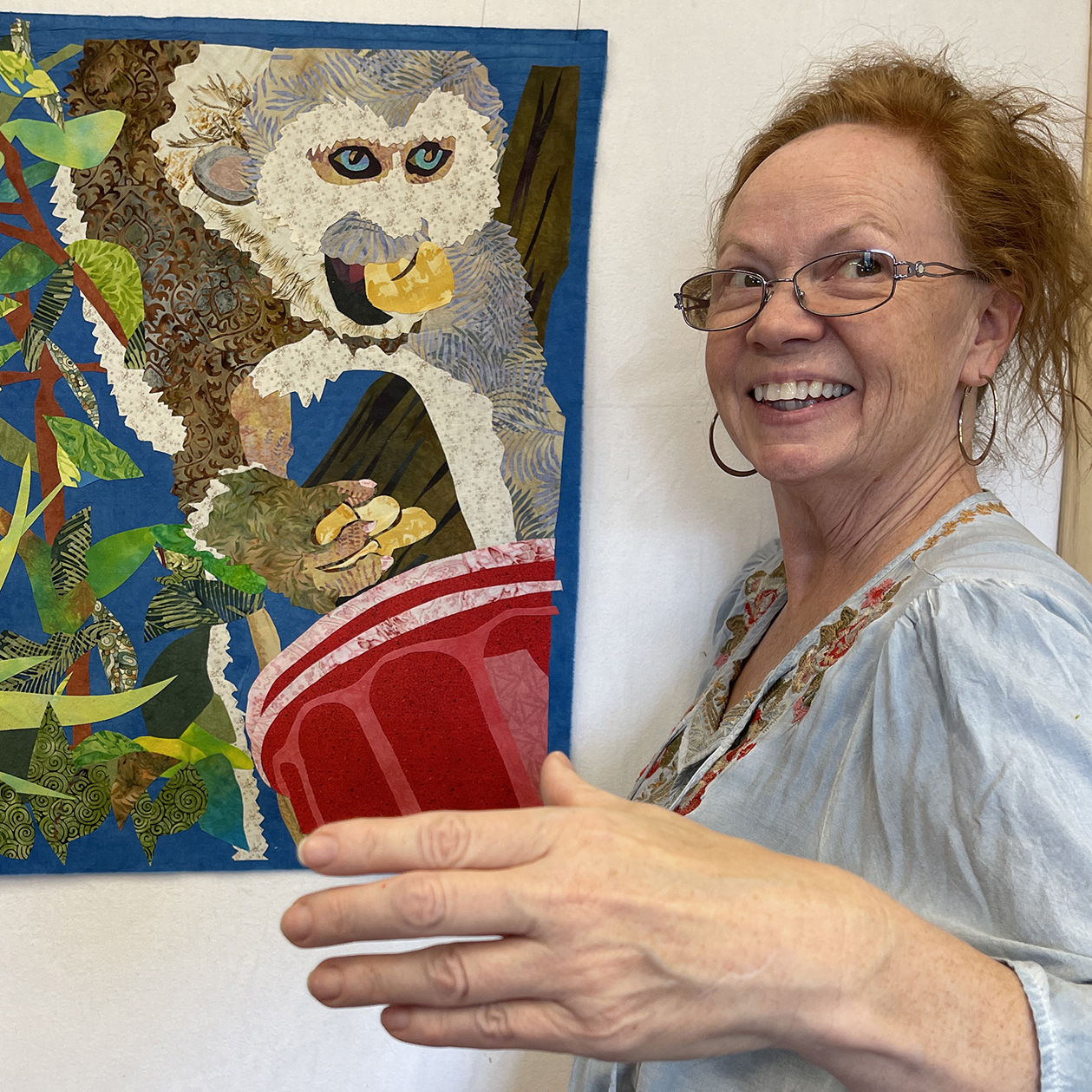 click on quilt for full size view
TRY THE JIGSAW PUZZLE
Choose your own difficulty. Click the 9-patch grid to change number of pieces. Click the circle arrow to make the puzzle pieces rotating instead of stable orientation. Also, there are tips under the "?" on the upper right of the puzzle. If you'd like a full screen version, click the button below. Have fun!