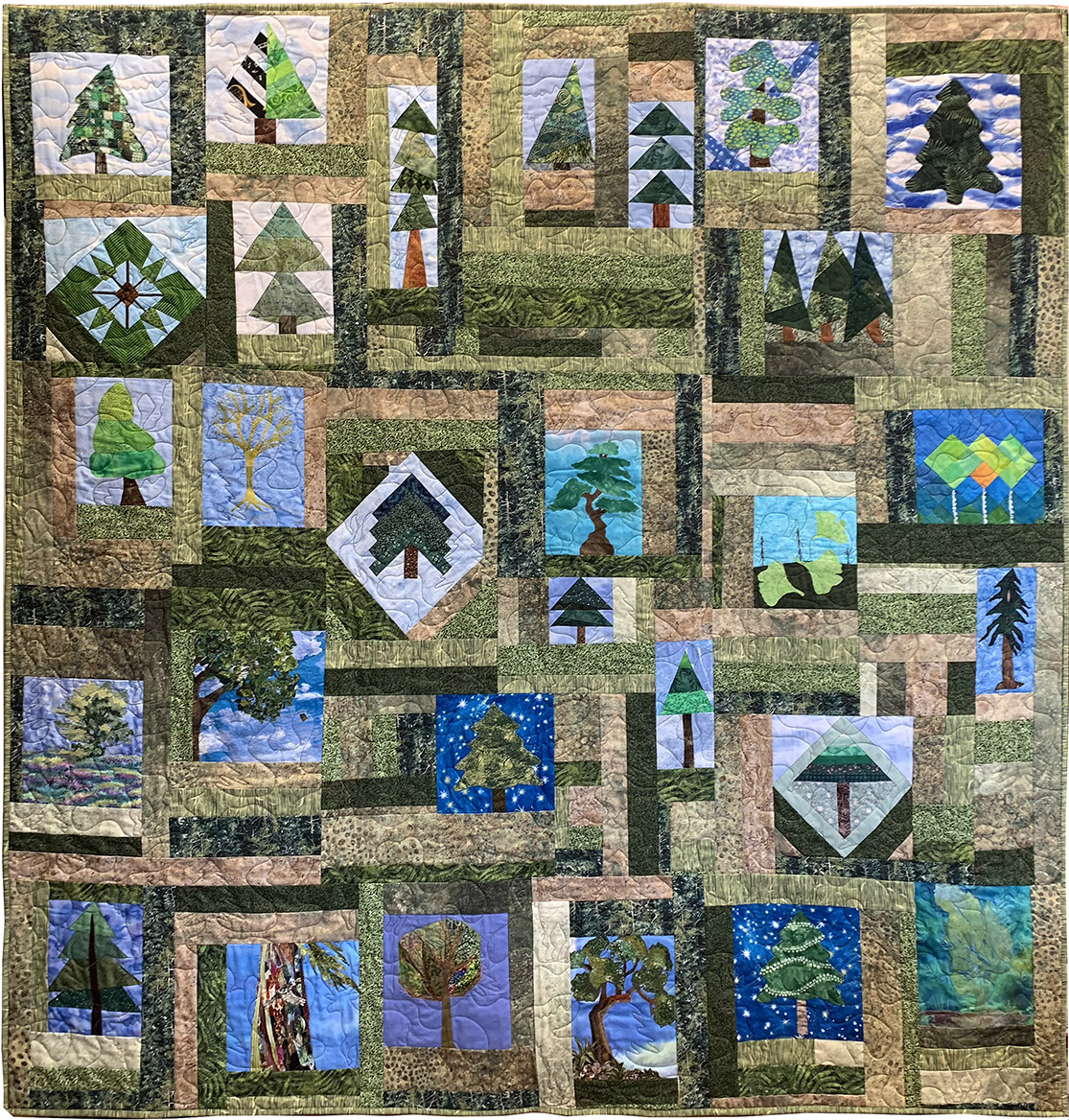 by Daphne Greig and friends
click on quilt for full size view
Most you you will know that in July of 2018, a devastating and very large wildfire ravaged south central Colorado. The spring fire grew to 109,000 acres and on July 2, blazed through my little 40 acres of paradise, located in a high elevation fir forest. The fire literally came within feet of the house which was miraculously spared. The experience was life changing. 
A few months after the wildfire a parcel arrived. Inside was this quilt. It was a labor of love created by members of a quilt guild in Victoria, British Columbia. Quilter, designer, and teacher, Daphne Greig, organized the effort. It was an amazing and humbling experience to receive such a gift. I had never been on the receiving end of such an outpouring of love. 
The quilt is titled It Will Be Green. And, indeed the mountain is starting to come back. The oaks and undergrowth have skyrocketed. Previously I only had six or seven mature aspen trees. Those burned, but they produced thousands of offspring and the new aspen forest will be a joy to behold each Autumn. The fir forest doesn't recover without help. To date over 2000 fir, pine, and spruce saplings have been planted. While many don't survive, I feel there is a good survival rate and some of those planted in 2019 are now almost knee high!
This week, the first week of June, in 2019 was when volunteers arrived from all over to help put those baby trees in the ground. The outpouring of love is exemplified in this beautiful quilt and I treasure the friendships and love that continue to flow my way from my extended creative family.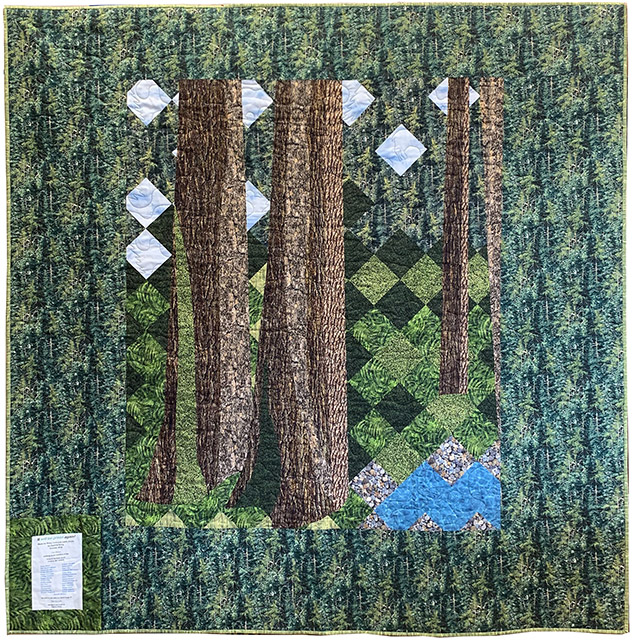 click on quilt for full size view
TRY THE JIGSAW PUZZLE
Choose your own difficulty. Click the 9-patch grid to change number of pieces. Click the circle arrow to make the puzzle pieces rotating instead of stable orientation. Also, there are tips under the "?" on the upper right of the puzzle. If you'd like a full screen version, click the button below. Have fun!