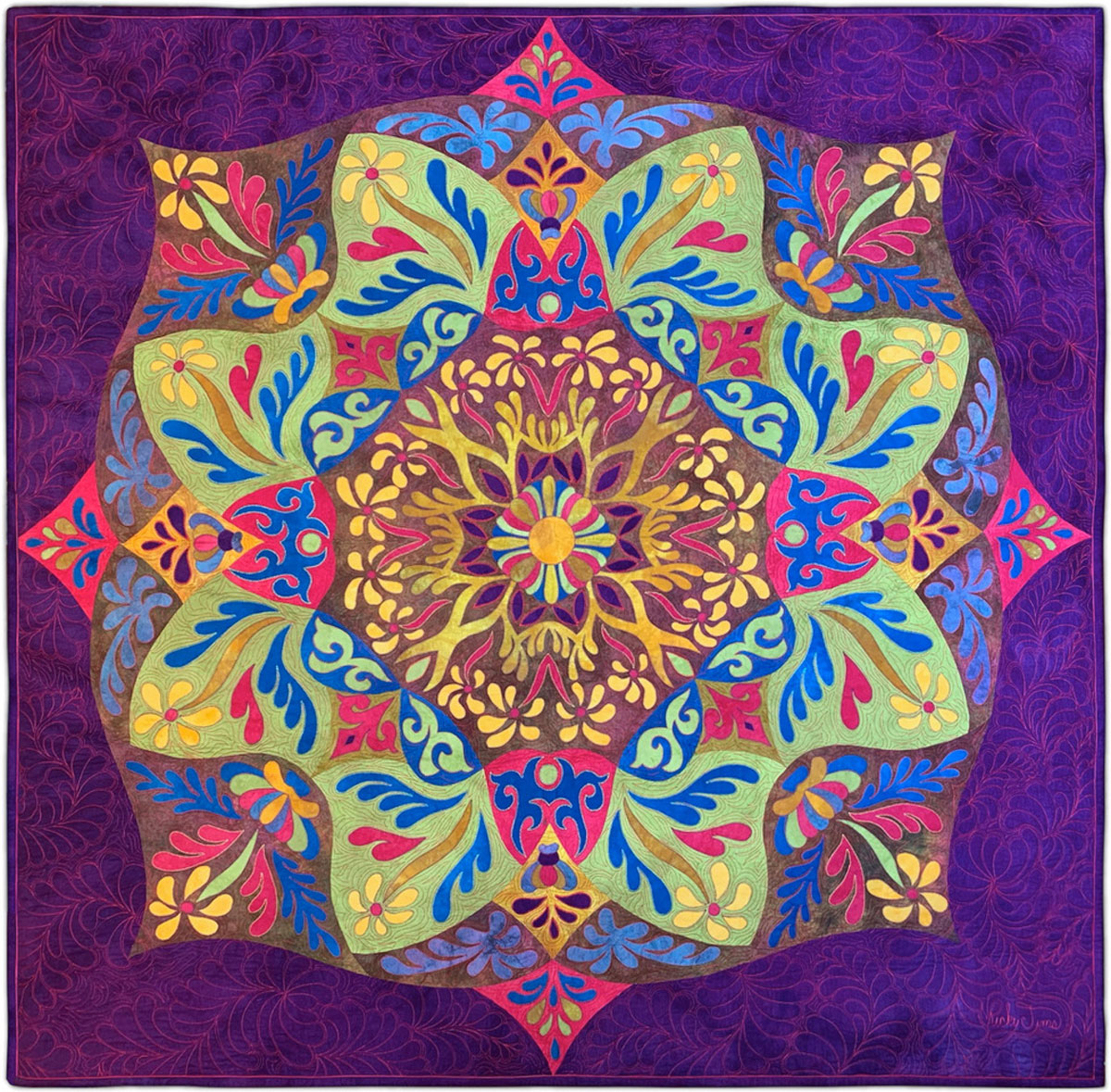 Viva Violetta
by Ricky Tims 
Click image for detailed view
This Rhapsody-style quilt celebrates the color purple - or rather, violet. It features whimsical flowers and flowing curves. It's also one of the few Rhapsody quilt patterns that I have. These quilts feature soft curved pieced units that have appliqué motifs exploding in a somewhat kaleidoscopic way. This quilt measures 58" x 58" so it is a great quilt to cut your teeth on if you want to try exploring Ricky's Rhapsody-style quilts. Although they don't use straight seams, squares, or triangles (which are common in quilting), they are actually easier to put together than most traditional quilting methods.
There are no longer kits available for this quilt, but you have the flexibility to choose your own colors and fabrics. The pattern is available here:
Due to the large size of the Rhapsody quilt patterns, they are printed on-demand and do cost more than typical quilt patterns. The result is well worth the investment.
Viva Violetta detail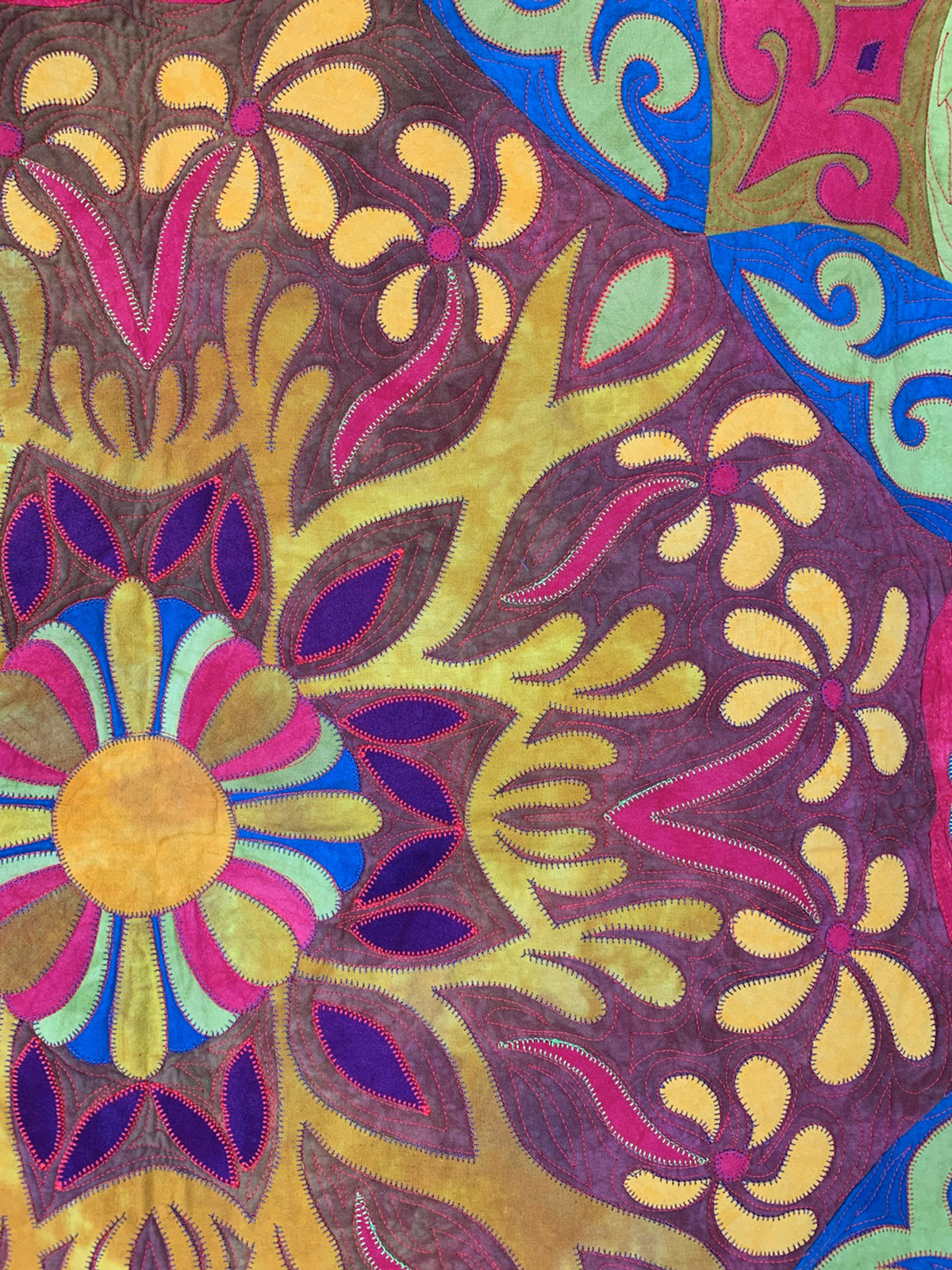 TRY THE JIGSAW PUZZLE
Choose your own difficulty. Click the 9-patch grid to change number of pieces. Click the circle arrow to make the puzzle pieces rotating instead of stable orientation. Also, there are tips under the "?" on the upper right of the puzzle. If you'd like a full screen version, click the button below. Have fun!