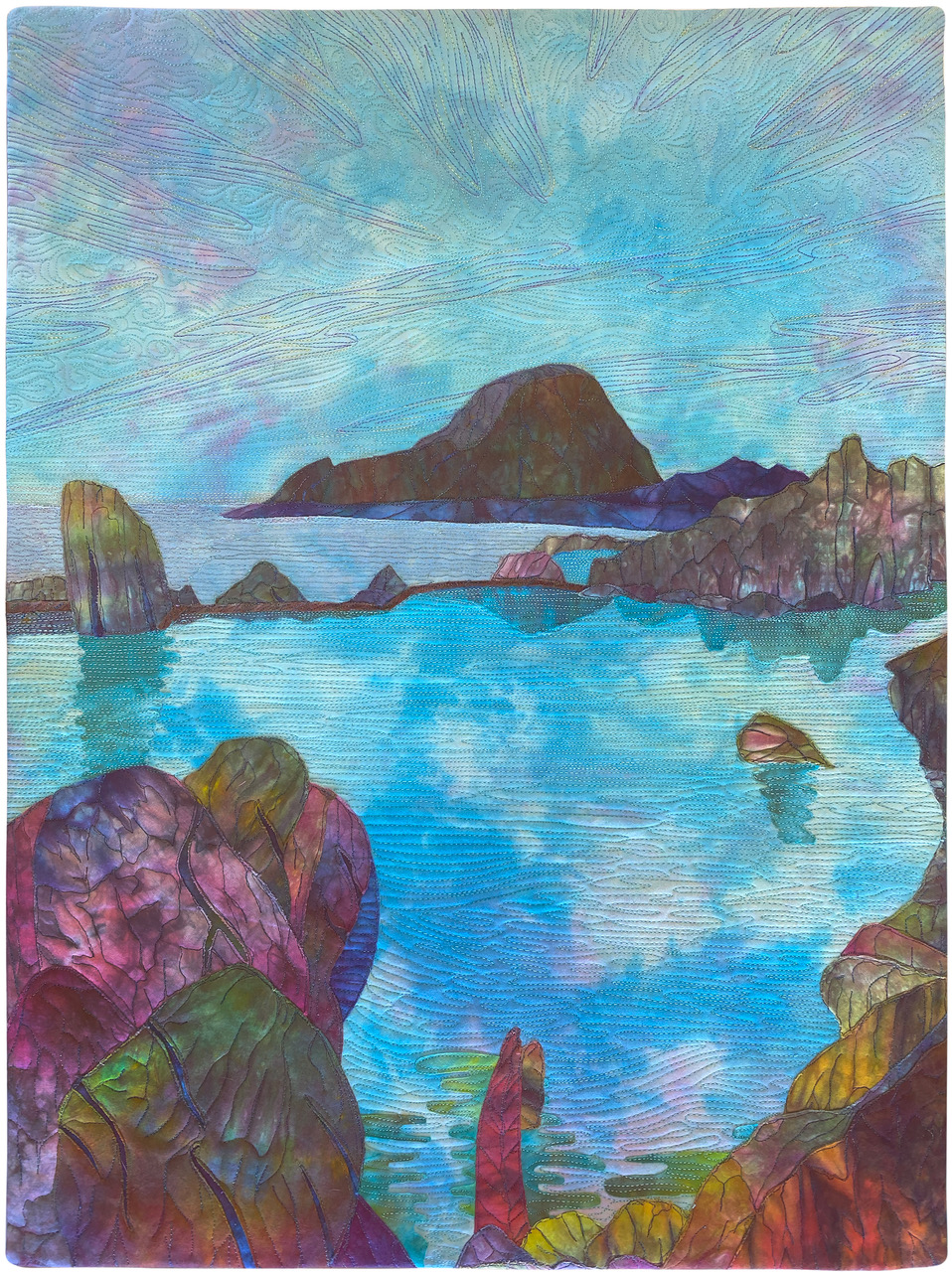 Serenity
by Ricky Tims (March 2021)

19.5" x 24.5" hand-dyed fabric, machine appliqué, free-motion machine quilted
based on a photo taken on the island of Madeira, by Hugo Dos Santos
Click image for detailed view
Inspiration comes from many sources. Often it is an event, or an emotion. Sometimes it comes from stories, people, or places. I was in the mood to create. I had a small window of creative time and took advantage of it by creating this small piece based on a photo that was recently sent to me which was taken on the island of Madeira (southwest of Portugal). My goal was to use my hand-dyed fabrics and create a colorful version of the scene. I really enjoyed the process. I personally don't give this one an A+, but the impact of having time to create it scored a home run for my soul.
Inspiration photo by Hugo Dos Santos

Click image for detailed view

 

 

Serenity detail

Click image for detailed view
 TRY THE JIGSAW PUZZLE
Choose your own difficulty. Click the 9-patch grid to change number of pieces. Click the circle arrow to make the puzzle pieces rotating instead of stable orientation. Also, there are tips under the "?" on the upper right of the puzzle. If you'd like a full screen version, click the button below. Have fun!