Arabian Nights by Ricky Tims
Arabian Night is a beautiful stitched raw-edge appliqué quilt that features a center medallion. Many of you know Accuquilt and their dies. The primary shapes are in the blocks are Accuquilt dies. If you use that system, cutting out these shapes is super fast. The pattern is available from my website. It provides instructions for two quilts: the cover quilt with its glorious center medallion and an album-style quilt made solely from appliqué album blocks without the center medallion. It's one of my most popular patterns. (51" x 51").
Not only is this a fun quilt, but the title, of course, comes from the tales of 1001 Arabian Nights as told by one of the most amazing heroines in literature, Scheherazade (read more). She may perhaps been the first to create a "soap opera" narrative, but certainly she was the queen of cliffhangers...as she ultimately spared the lives of many young ladies who otherwise would have been beheaded. 
Get the pattern here. Only $14.98.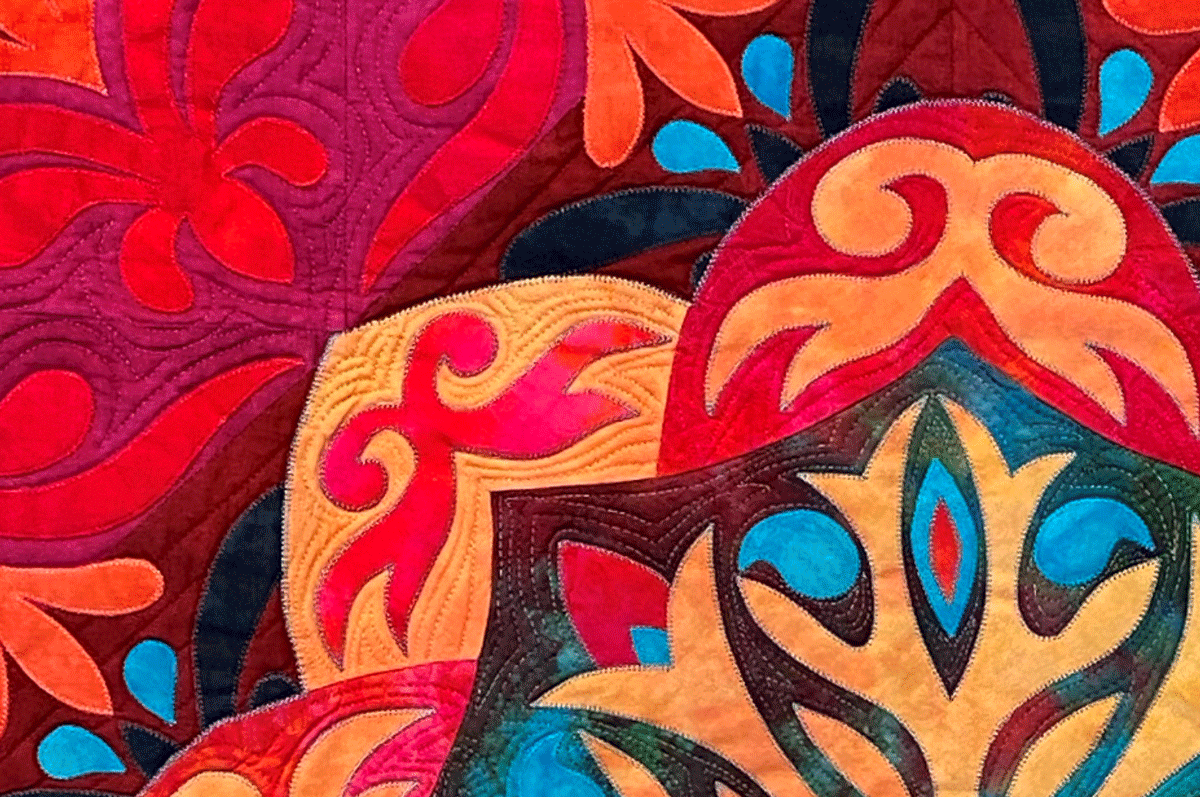 Arabian Nights Detail by Ricky Tims
Click photo for large view.