Photos of the Week - Week 52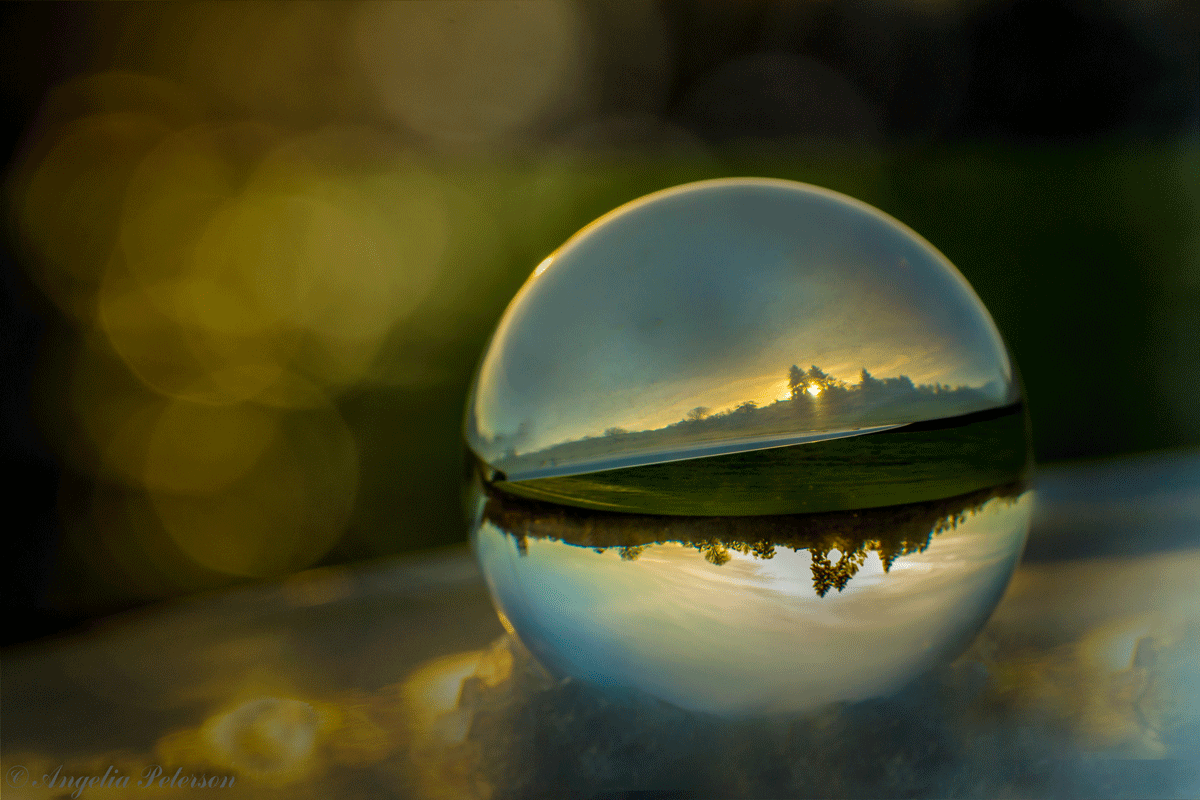 Critique Group Challenge: 
Week 1, Year Word
Photo by Angelia Peterson
Click to view larger image 
Angelia says:
Magical light was dancing around the valley tonight. We have had a week of straight rain and have almost recieved our whole months rain totals in the first week of the year. The sounds of tundra swans, canadian geese and one barred owl fill my ears as I snap the shutter. Play was my year word last year and I thouroughly loved it. So for the first time I'm going to repeat my year word... it was liberating. Wanting to make the scene look as cold as I felt I placed my lense ball on the hood of the white car I was driving. Guess what a round object does on a slanted hood... it rolls. I keep my ball wrapped in plastic wrap to help keep the fingerprints down. I snagged the plastic wrap, wadded it up, and it became my stop for the project. Happy accident: it added a little mysterious haze to the sky and mimicked snow instead of looking like a blatant car hood. I will happily Play and expland my mind keeping my shutter pointed ahead and ready. Hope you all have a marvelous 2022. 
52-Week Photo Challenge Class




Week 1 - Selective Focus

Week 52 Photo Challenge:

Week 1, Selective Focus

Photo by Anita Taylor

Click to view larger image.

This is the very first week for the newbies in my photography class. Their goal was to shoot manual, and to shoot a shallow depth of field, highlighting their main subject, and blurring the rest.

Anita says:

 

Smart Phone Photo Challenges


Week 1 - Year Word

Smart Phone Challenge:

Week 1, Year Word

Photo by Georgia Brown 

Click to view larger image.

Georgia says:

This is part of my family. It is my daughters wedding so some are new. Can you find the gay married couple, the cancer survivor, the doctor, the teacher, the fireman, the high functioning autistic? What they all have in common is love.
Ricky's Challenge Photos
Smart Phone Challenge:

Week 1, Year Word - Miracles

Photo by Ricky Tims

Click to view larger image.

Ricky says:

To create the year word, miracle, on my smart phone I had to think of various subjects that I might be able to shoot without going into Photoshop and doing something fancy. It dawned on me, that it is a miracle that I often live above the clouds. My head is not in the clouds, ha ha, but I do find it a miracle that I can look down and see the vastness of the world below. I claim miracles for this year and hope that many of you will find them too 

 

Critique Group Challenge:

Week 1, Year Word - Miracles

Photo by Ricky Tims
from the 2021 Critique Group

Click to view larger image.

Ricky says:

My topic gave me fits, even though it's what I'm claiming for 2022. I needed/wanted to make sure my image felt like a miracle. I thought about my lens ball and so I took a photo of me holding it. That photo is very drab, but with some fancy photoshop footwork I incorproated color - aspen leaves, and a little paper mache star. I'm not sure this expresses a miracle, but it feels magical and when I look to the future... I see miracles where few have been in the past few years