Sentinels at Sunset 
Click any image for detailed view.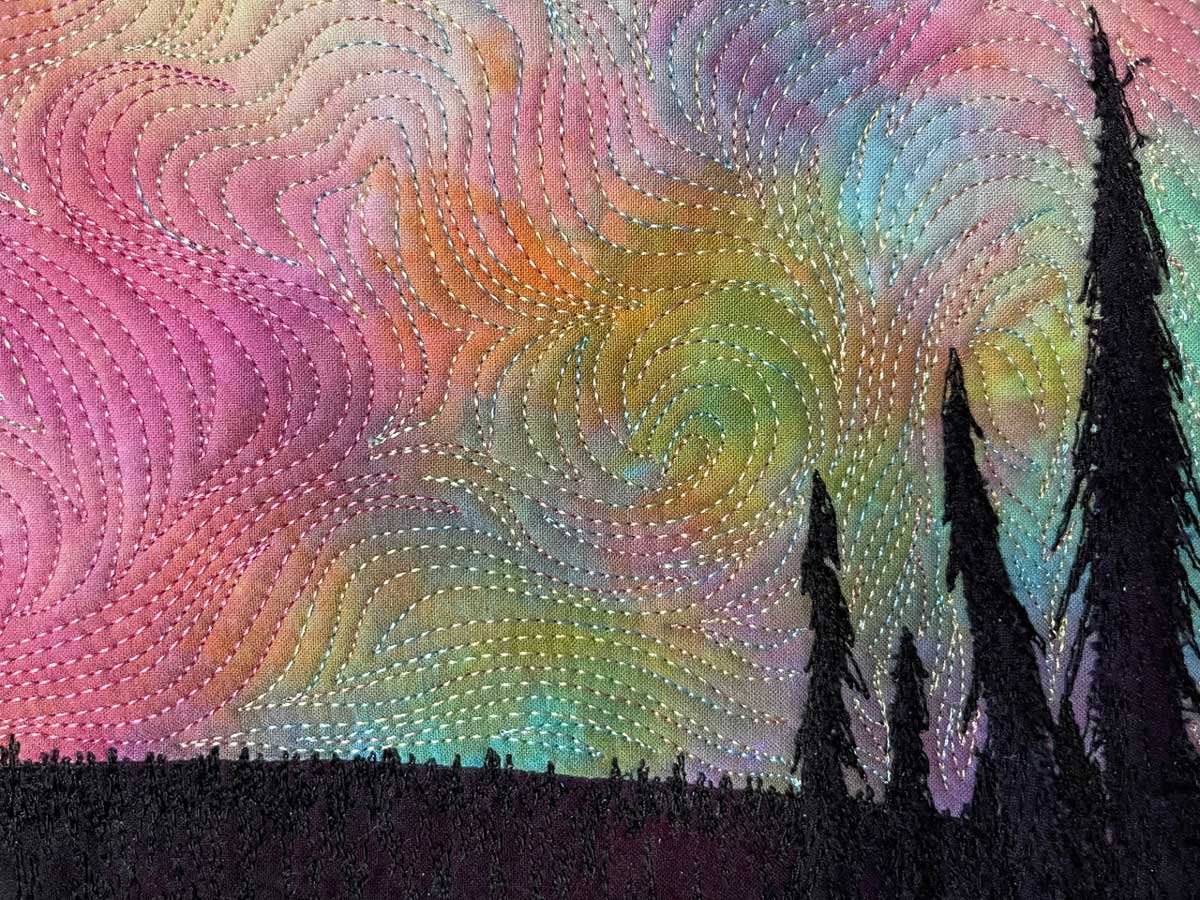 Ami Simms was very active in raising funds for Alzheimer's research and maintained an ongoing quilt auction. Each year she would have a celebrity quilt auction and I was honored to participate. This is the quilt that I made for one of those celebrity auctions. My dad suffered from Alzheimer's. He was a quilter. It was difficult to watch him fade away. This quilt is called Sentinels at Sunset. The trees are the "sentinels" watching as the sun sets. They are metaphors for the family watching over my dad in the sunset of his life.
The quilt went for a very fine sum, but I was surprised a few years later when the person who had won the quilt appeared at a lecture with the quilt and handed it back to me. I was stunned. Due to various circumstances that had transpired, she felt led to see to it that the quilt came back home to me. It hangs on the wall in my studio as a permanent reminder of my dad, and I'm very thankful for the journey this quilt has taken.
Choose your own difficulty. Click the 9-patch grid to change number of pieces. Click the circle arrow to make the puzzle pieces rotating instead of stable orientation. Also, there are tips under the "?" on the upper right of the puzzle. If you'd like a full screen version, click the button below. Have fun!TRY THE JIGSAW PUZZLE