Asternoon Delight
Click any image for detailed view.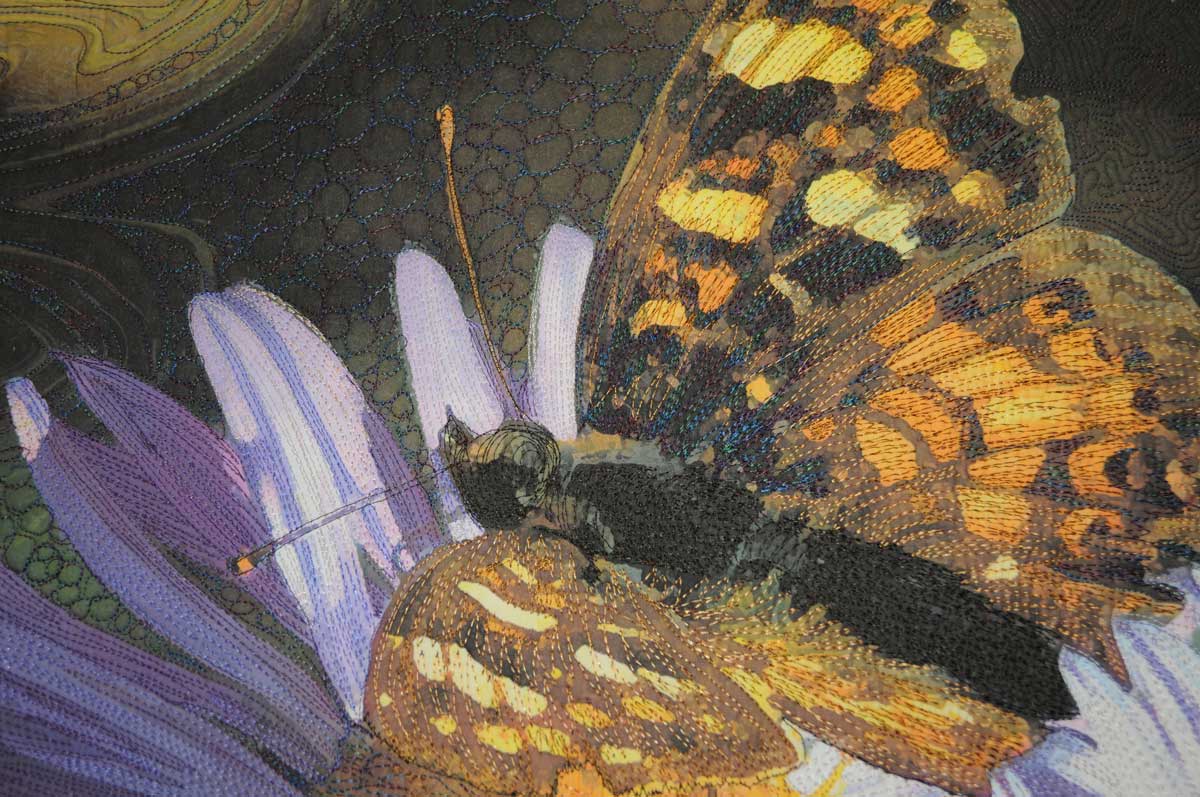 .
I made Asternoon Delight a few years ago. The quilt began as a photo I took at Autumn Rock. The photograph was manipulated in photoshop using a montage technique to create the swirling background. The image was printed full size onto whole cloth (36" x 44") then heavily quilted to add texture and detail.
To provide an extra smile to your day, the alternate name for this quilt is Kiss My Aster.

TRY THE JIGSAW PUZZLE
Choose your own difficulty. Click the 9-patch grid to change number of pieces. Click the circle arrow to make the puzzle pieces rotating instead of stable orientation. Also, there are tips under the "?" on the upper right of the puzzle. If you'd like a full screen version, click the button below. Have fun!