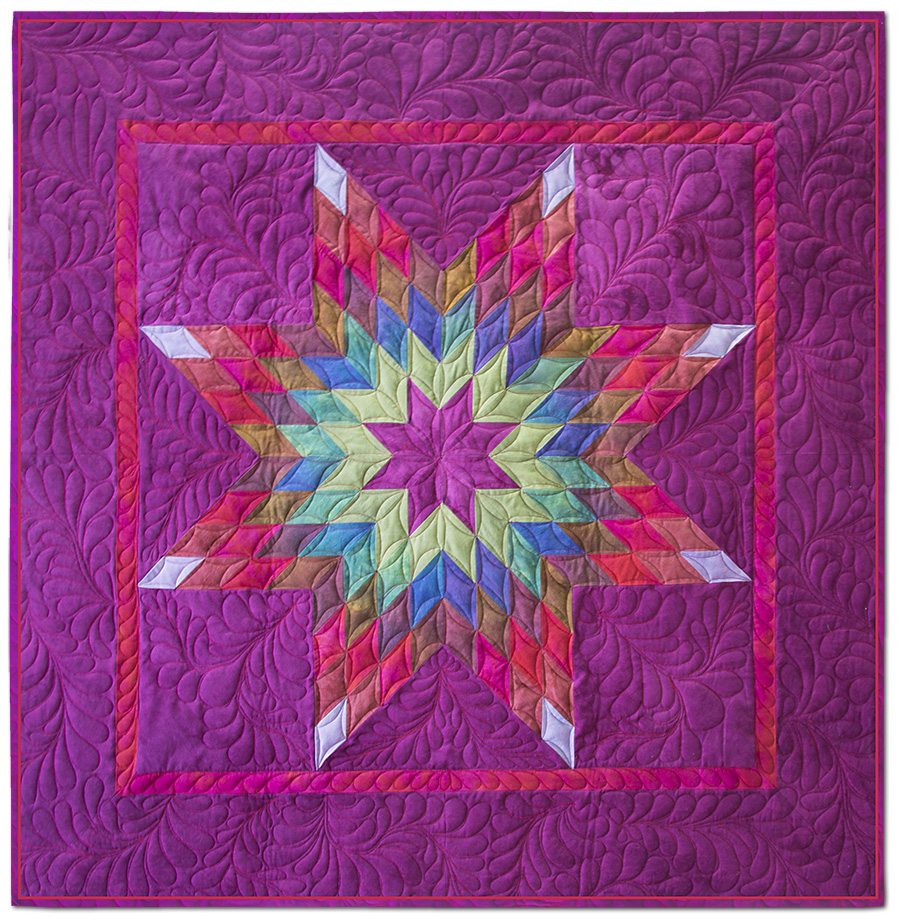 Montana Star by Ricky Tims
Click image for detailed view
Being a 5th generation native of the Lone Star State (Texas), I have always had a love affair with Lone Star quilts. I've enjoyed the easy process of using strip sets and cross cutting them at a 45˚ angle to create the blades of the star.
A few years ago I taught this particular quilt on an episode of The Quilt Show. I liked it so much that I came home and finished the top. I quilted it with fancy free-form feathers. This one is wall size, but I've made them in many sizes. Do you like Lone Star quilts? They are such a timeless design with big impact.
 TRY THE JIGSAW PUZZLE
Choose your own difficulty. Click the 9-patch grid to change number of pieces. Click the circle arrow to make the puzzle pieces rotating instead of stable orientation. Also, there are tips under the "?" on the upper right of the puzzle. If you'd like a full screen version, click the button below. Have fun!