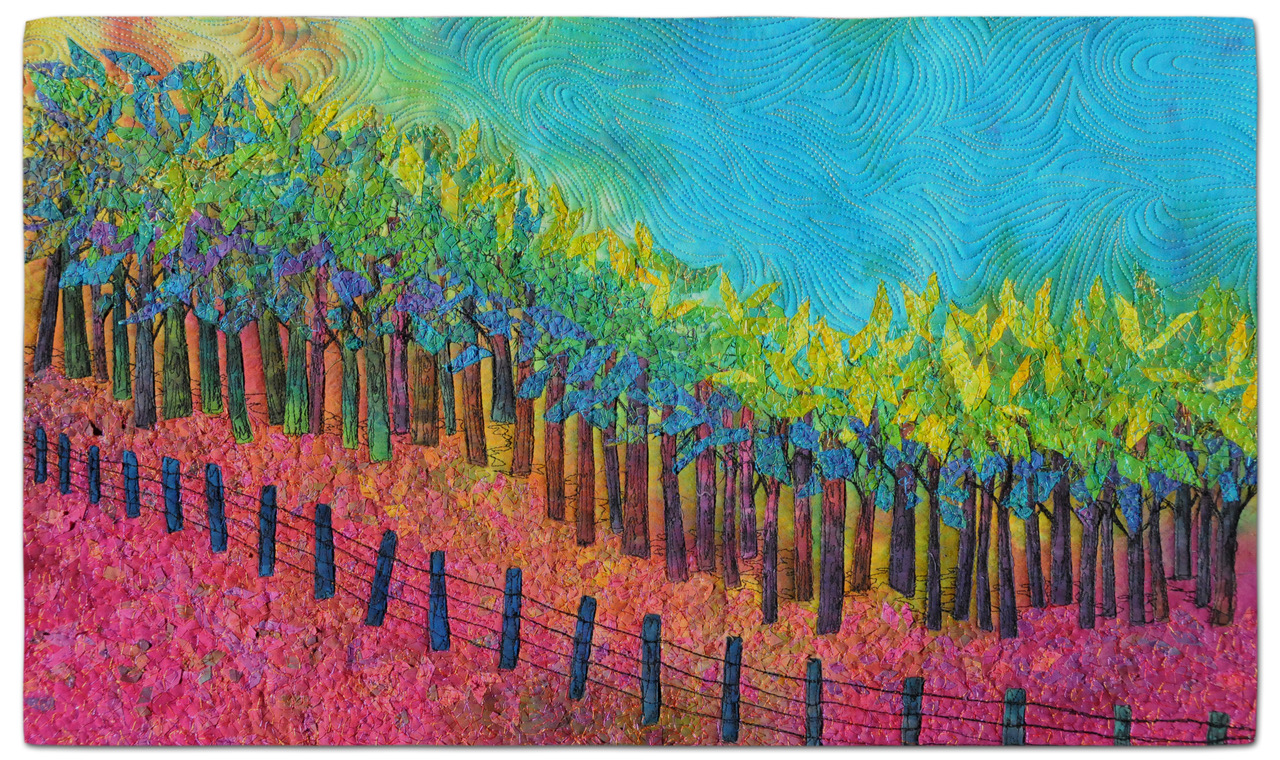 Mirkwood II by Ricky Tims
Click image for detailed view
 My two favorite features on my mountain parcel is Autumn Rock, the magnificent outcrop and a stand of gamble oaks that I call Mirkwood. I've made several small art quilts based on this little magical forest. This particular quilt was made in 2021. It features confetti appliqué and the quilting/stitching is a very large irregular jump stitch.
The Spring Fire burned through Mirkwood in 2018, but fortunately most of the burn was in the lower grasses. About 1/3 of the gamble oaks were lost, but about 2/3 of it recovered. 
 TRY THE JIGSAW PUZZLE
Choose your own difficulty. Click the 9-patch grid to change number of pieces. Click the circle arrow to make the puzzle pieces rotating instead of stable orientation. Also, there are tips under the "?" on the upper right of the puzzle. If you'd like a full screen version, click the button below. Have fun!