2021 Smart Phone Group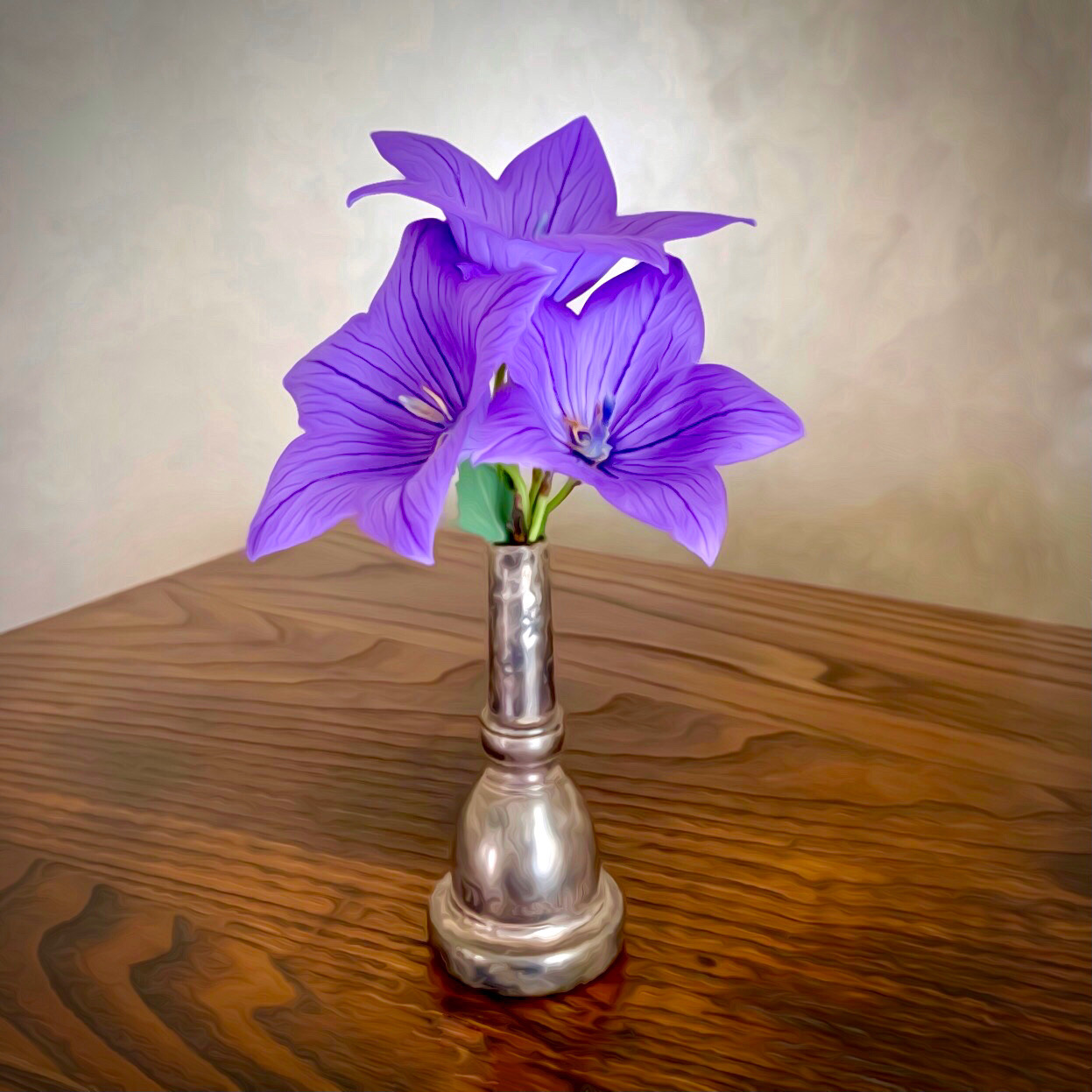 Smart Phone Group: Upside Down
Photo by Deb Story
Click to view larger image.
Deb says:
This may not be what you think it is…or maybe it is! Another treasure found in our recent clean out. My son's old tuba mouthpiece turned upside down with a few added balloon flowers from the garden makes this week's photo challenge easier than I first thought it would be. Edits made in iPhone plus BeCasso filter.
2021 52 Week Challenge Group

Challenge: Footwear
Photo by Jim Sollers

Click to view larger image.

Jim says:

These shoes have great soul in their soles. The texture accented with the chartreuse lines was set off by the red triangles. Editing was simple in Lightroom; whites and blacks and a crop. Then I boosted the red to make a focal point of interest. As I was shooting this I was struck by the thought that the only way anyone would see these intricate patterns is if I fall down.

 

2021 Critique Group

Challenge: Selective Color
Photo by Rodney Hughes

Click to view larger image.

Rodney says:

Cooling off in the shower after a polo match.
Ricky's Challenge Photos:

Challenge: Upside Down
from the 2021 Smart Phone Group


Click to view larger image.

Ricky says:

The wildflowers have been glorious and these came inside for a beautiful bouquet. As they began fading I decided to hang them upside down to dry. For this shot I put them on the antique Egyptian market door leading to my studio. Edited in Prisma app with Dallas

 

 

Challenge: Selective Color
from the 2021 Critique Group


Click to view larger image.

Ricky says:

Since 2019 I have attempted to grow things on the mountain. Last summer I discovered that Califorina poppies are very happy here so I sowed more seeds this Spring. They are bountiful and make me very happy. I took this into photoshop first, to do the selective color and to add a dreamscape layer of blur (it's minimal), then in LR I made additional basic adjustments.