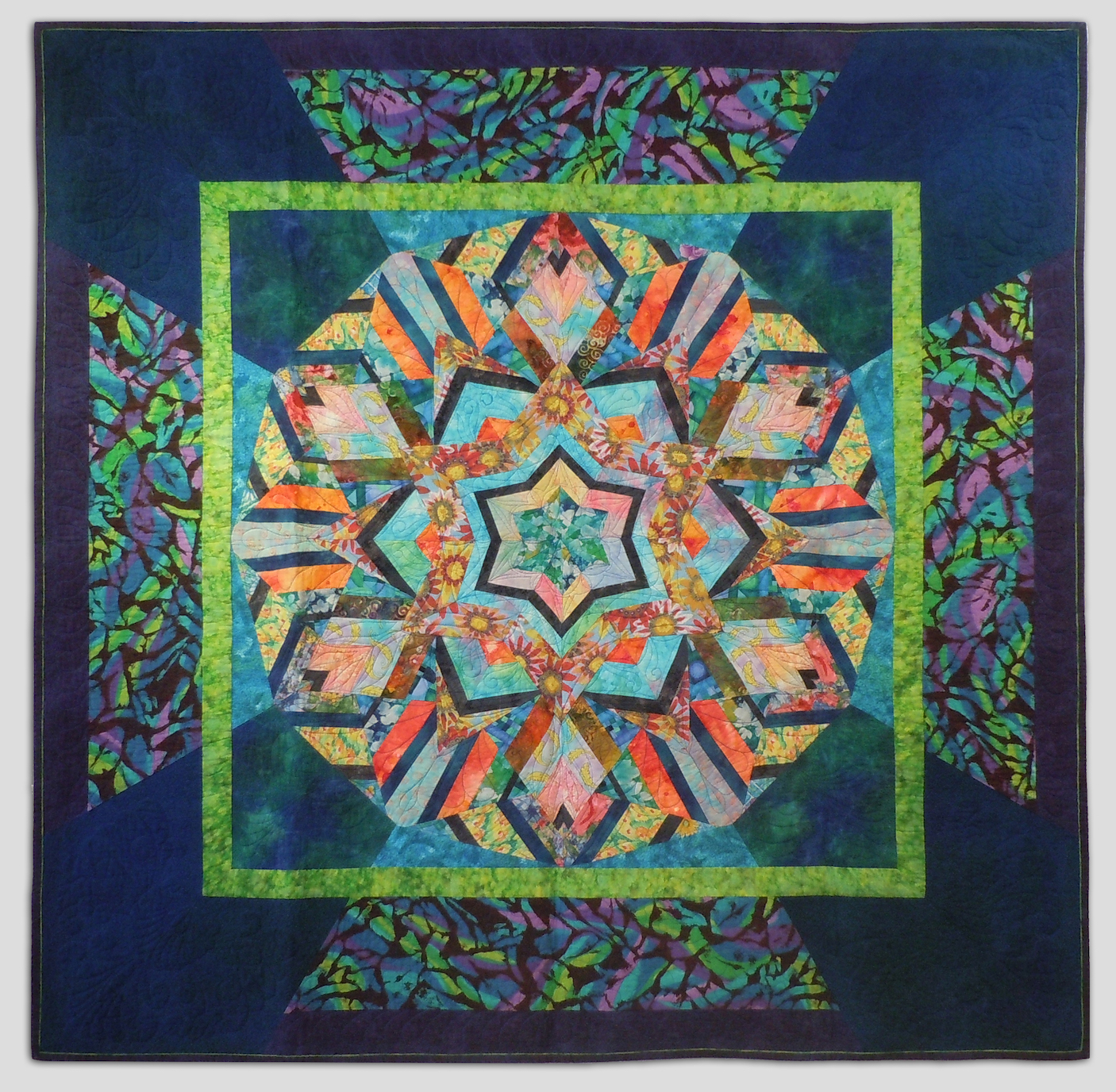 Kool Kaleidoscope III by Ricky Tims
Click image for detailed view
The Quilt Show is featuring my Kool Kaleidoscope quilt class!
My Kool Kaleidoscope quilt is a popular and very fun method for making a kaleidoscopic quilt without fussy cutting individual fabric prints. This strip-piece quilt is quick and easy and great for advanced beginners and beyond. The project will be taught in four sessions over two weeks. The kaleidoscope portion of the quilt measures 36" prior to adding borders, but can be adapted for any size once you understand the process. 
Join me for this first-time online offering! You do NOT need to purchase the kit to participate- all are welcome!
Schedule:
Class 1: Monday July 26, 10:00 am PST
Class 2: Friday July 30, 10:00 am PST
Class 3: Monday August 2, 10:00 am PST
Class 4: Friday August 6, 10:00 am PST
OR watch a recording of these sessions on our website any time after they take place.
Classes are consecutive, and last approximately 30 - 60 minutes.
To participate, just visit The Quilt Show Facebook Page or The Quilt Show YouTube Channel at the above mentioned dates and times and look for the Live Video!
 TRY THE JIGSAW PUZZLE
Choose your own difficulty. Click the 9-patch grid to change number of pieces. Click the circle arrow to make the puzzle pieces rotating instead of stable orientation. Also, there are tips under the "?" on the upper right of the puzzle. If you'd like a full screen version, click the button below. Have fun!