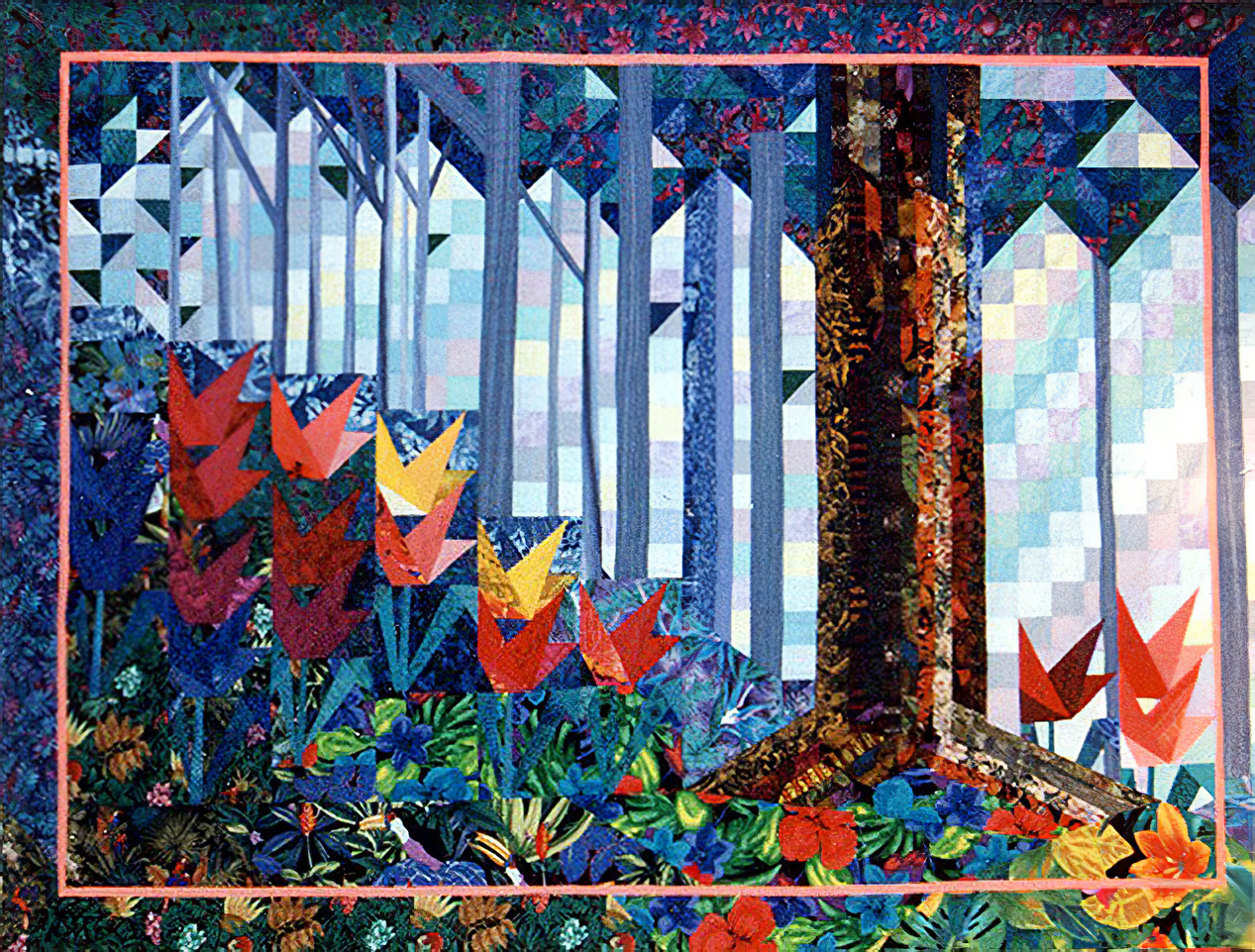 Another Time, Another Place by Ricky Tims
Click for detailed view. 
This is a throwback to 1993 when I have been quilting about two years. I made this based on a little foundation pieced tulip block that ultimately led to my Cavman-pieced "Chantelle's". I don't have a great photo of this quilt and it was a commission quilt for a couple in Indiana so I don't own the quilt. Still, when I came across it, it reminded me that is might have also been the start to the Gridified Art Quilts that I'm currently teaching. I entered this quilt into the Houston Quilt Festival in 1994 and it won a red ribbon - my first "big" quilting award.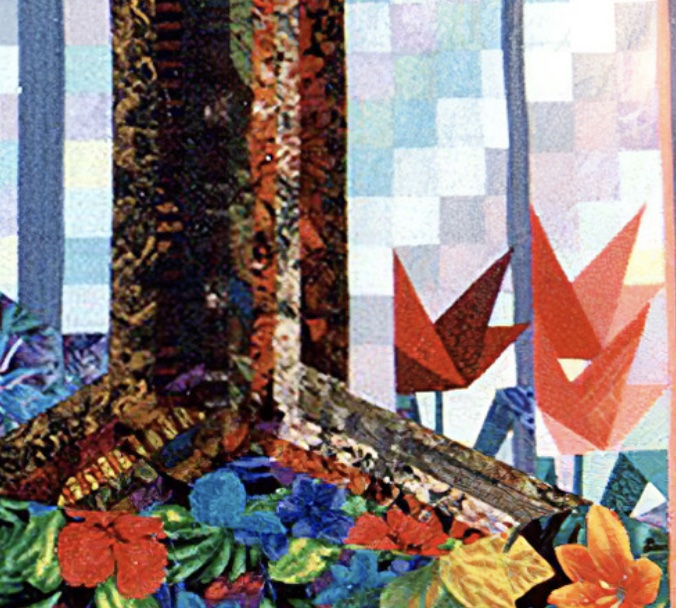 Another Time, Another Place detail
 TRY THE JIGSAW PUZZLE
Choose your own difficulty. Click the 9-patch grid to change number of pieces. Click the circle arrow to make the puzzle pieces rotating instead of stable orientation. Also, there are tips under the "?" on the upper right of the puzzle. If you'd like a full screen version, click the button below. Have fun!