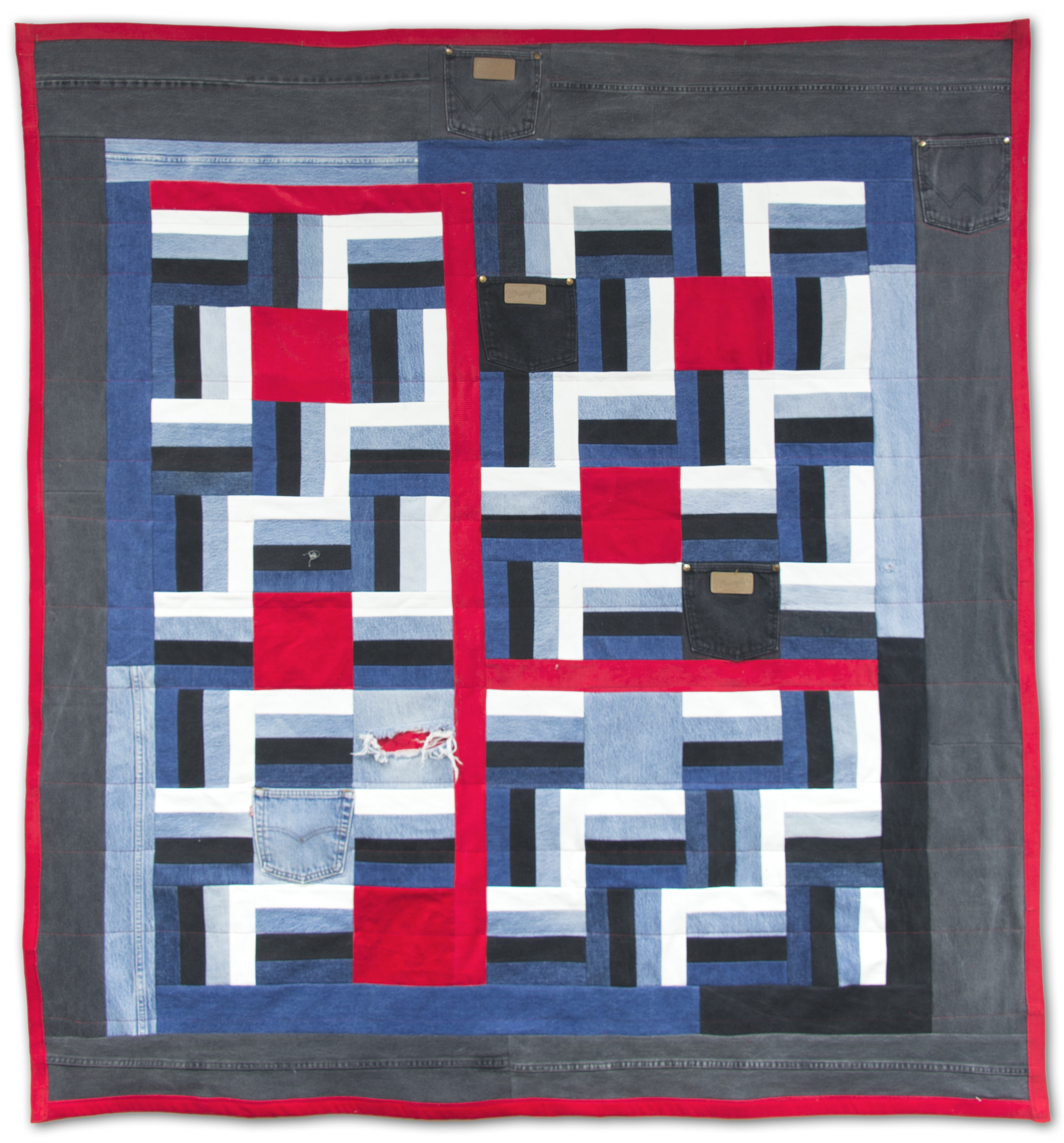 Butt Pockets and Knee Holes by Ricky Tims
Click for detailed view.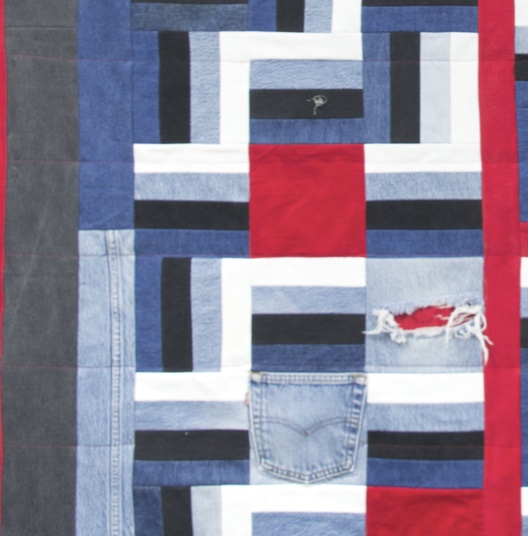 This quilt is my favorite snuggle quilt! I chose to use a four bar rail fence block as the foundation for the design. I used dark denim, light denim, black denim, and white denim. The accent fabric is red corduroy. Naturally I had to use the butt pockets and knee holes and the borders are longer strips of the legs with the typical long jeans seam. 
The holes have a piece of red corduroy on the inside that is simply stitched in place (to patch the hole). The backing is totally red corduroy and there is no batting in this heavy quilt. I quilted this one on a long arm using only horizontal straight lines at about every 8 inches.
Would you or someone you know love a denim quilt?
 TRY THE JIGSAW PUZZLE
Choose your own difficulty. Click the 9-patch grid to change number of pieces. Click the circle arrow to make the puzzle pieces rotating instead of stable orientation. Also, there are tips under the "?" on the upper right of the puzzle. If you'd like a full screen version, click the button below. Have fun!