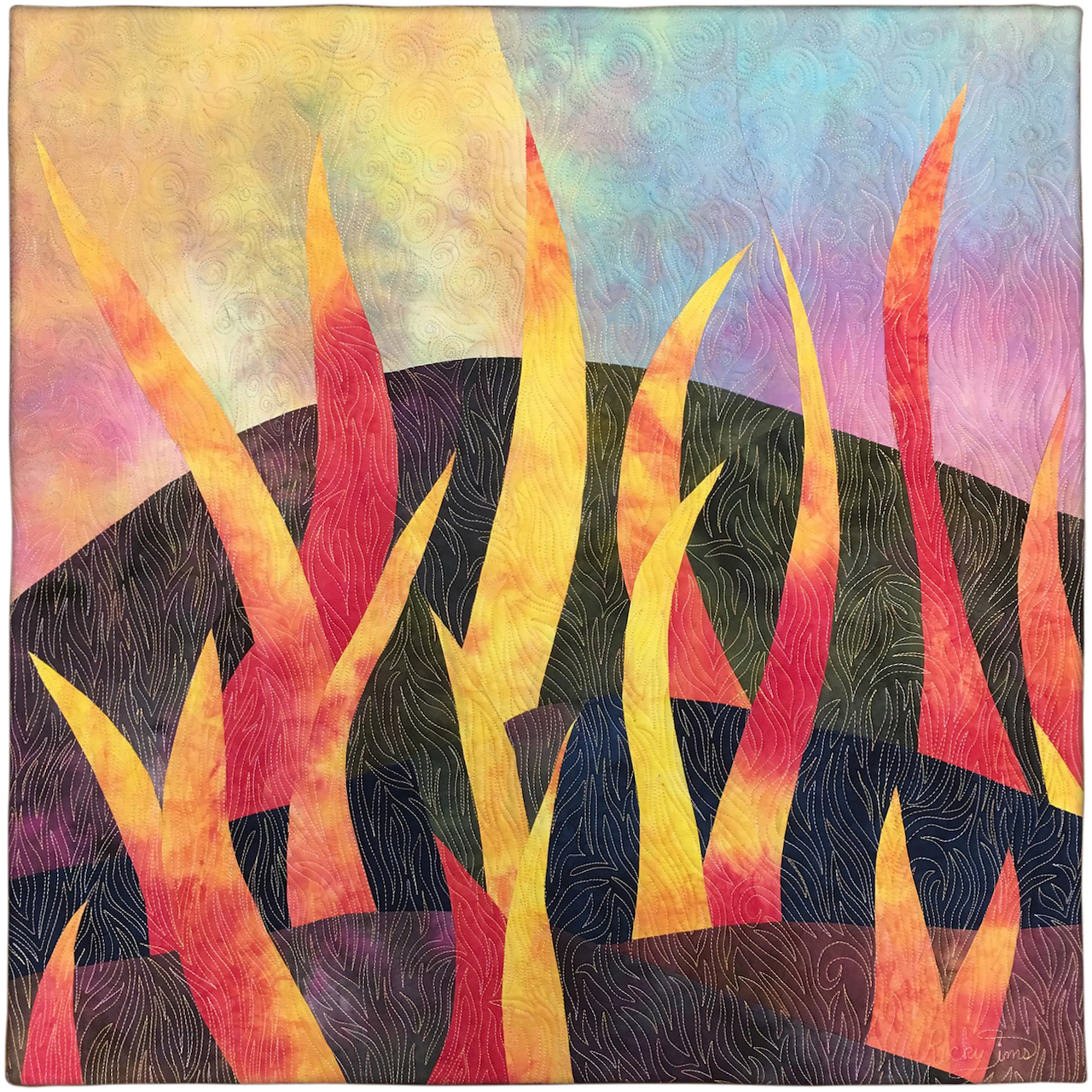 Firestorm: Rage by Ricky Tims
Click for detailed view. 
Life events often become inspiration for art. Such was the case of the Spring Fire in July 2018. The fire started about ten miles away and on the first couple of days the thought never crossed my mind that it would spread to my own ranch—but it did! The devastation of the fir forest was significant. My house was recently completed. Evacuation orders were in place and for several days it was believed that the house was gone. Miraculously, it was spared, but the fire burned to within 25'. 
The months following the fire were filled with anxiety and sadness. Creating is the most healing thing I can do, so I made this quilt as an expression of what I witnessed first hand. I still have some ideas for subsequent quilts, but this one is the reminder of the day when I stood on the mesa taking photos of the flames and smoke as it consumed my parcel and thousands of acres through my area. The fire eventually burned for about a month and destroyed 109K acres.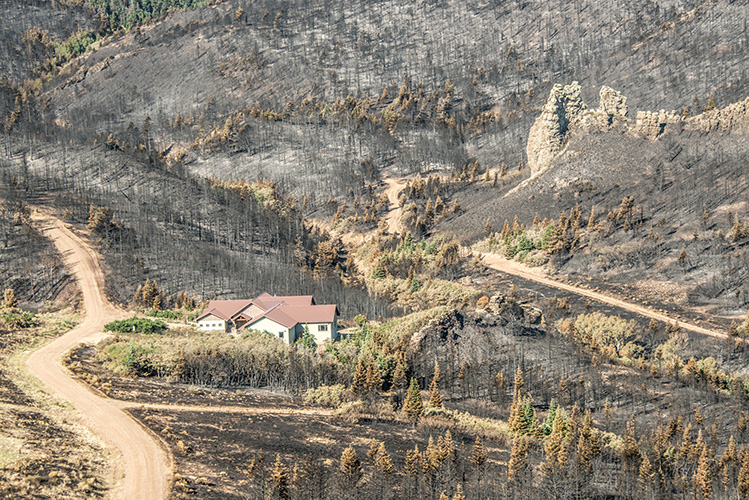 TRY THE JIGSAW PUZZLE
Choose your own difficulty. Click the 9-patch grid to change number of pieces. Click the circle arrow to make the puzzle pieces rotating instead of stable orientation. Also, there are tips under the "?" on the upper right of the puzzle. If you'd like a full screen version, click the button below. Have fun!