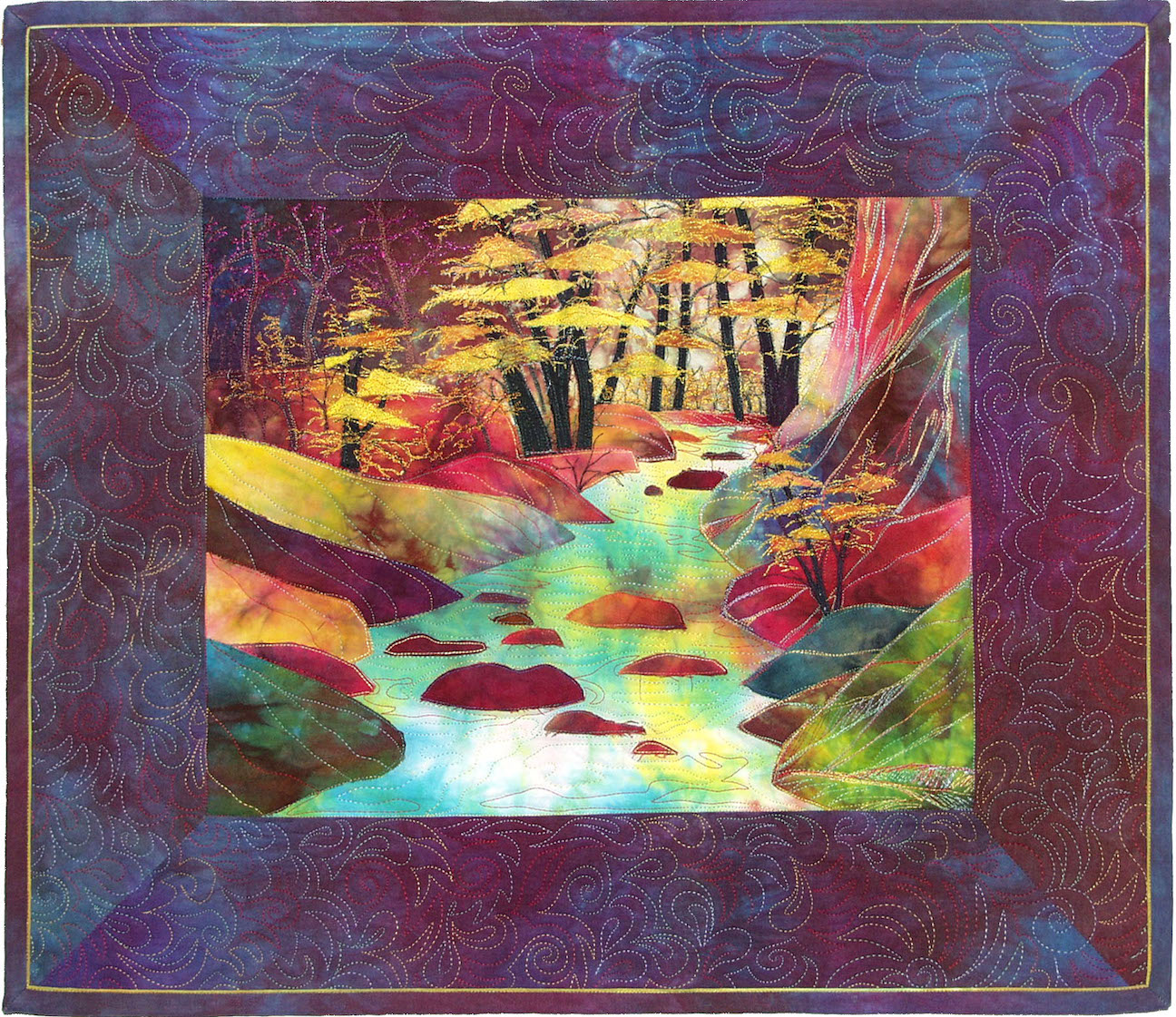 South Cheyenne Canyon by Ricky Tims
Click for detailed view.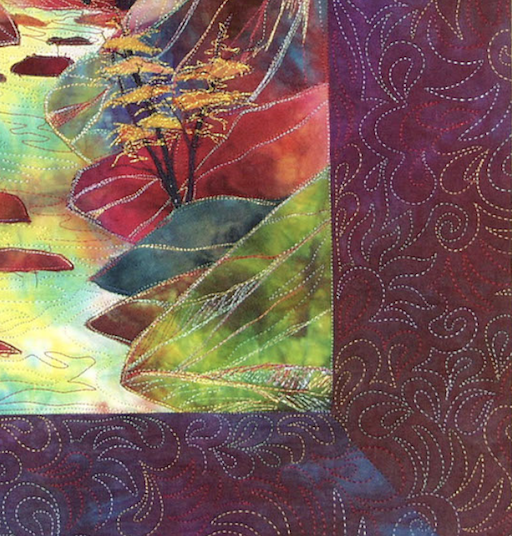 South Cheyenne Canyon detail
Back in the day (2001 - 2005) I did independent study quilt retreats at Glen Eyrie castle in Colorado Springs. Our first day, Monday, was a tour day. The bus took us to Garden of the Gods, Manitou Cliff Dwellings, Seven Falls, and the Air Force Academy chapel. Many quilts were inspired by photos taken during this tour. One year, I took a photo of South Cheyenne Canyon which is the flow of water that comes from Seven Falls. The quilt was eventually auctioned and has had a great home. I had fun just playing with the fabric and the depth.
Sometimes, seeing these older quilts are like seeing an old friend. Some of you who know my work may have never seen this one, so I thought it would be a good feature—and a fun jigsaw puzzle.
 TRY THE JIGSAW PUZZLE
Choose your own difficulty. Click the 9-patch grid to change number of pieces. Click the circle arrow to make the puzzle pieces rotating instead of stable orientation. Also, there are tips under the "?" on the upper right of the puzzle. If you'd like a full screen version, click the button below. Have fun!