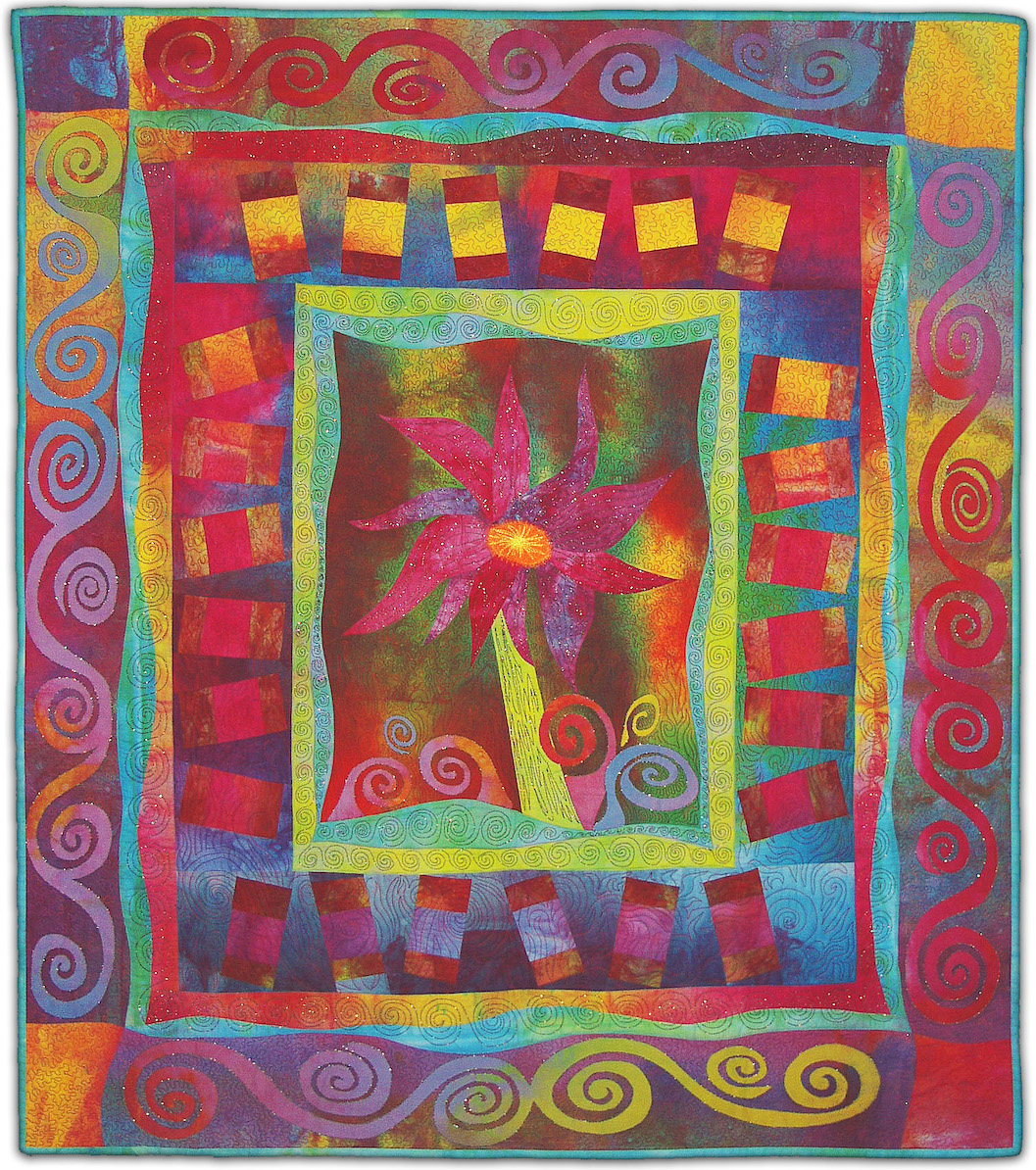 Pink Flower Prelude by Ricky Tims
Click image for detailed view
 Improvisational Patchwork has been a part of my quilting experience from the onset. Quilting Caveman Style is just that - improvisational patchwork. There's no quarter inch seams - no rulers - no measuring - and no templates. I love it so much it is the first session in Virtual Quilt Luminarium and the students feel so free learning it. This quilt was made without templates - just doing it as I go. The scrolls are appliqué, but the rest is all just flying by the seat of my pants. The fabrics are hand-dyed and this quilt was made in 1998.
The title, Pink Flower Prelude, is a nod to one of the tracks on my first solo piano CD - Heart and Soul.
If improv instrest you, consider signing up for Virtual Quilt Luminarium. There are 24 sessions. Over 11.5 hours of fun, learning, and inspiration.
 TRY THE JIGSAW PUZZLE
Choose your own difficulty. Click the 9-patch grid to change number of pieces. Click the circle arrow to make the puzzle pieces rotating instead of stable orientation. Also, there are tips under the "?" on the upper right of the puzzle. If you'd like a full screen version, click the button below. Have fun!